Smartphones are just like any technological devices, as they can be created with parts provided by a multitude of suppliers.
And here, Mara Group, a pan-African company that works in technology and finance sectors, claimed to launch the first fully "Made in Africa" phones in Rwanda. Earlier, Mara opened a new manufacturing facility in the country's capital, Kigali, to help the company with this.
According to the company, the facility is not only assembling phones in Africa, but also handling the entire manufacturing process from making motherboards to packing.
This manufacturing facility is said to be capable of producing at least 10,000 units per day.
The products of Mara, are the Mara X and the Mara Z, two Android-powered mid-ranged smartphones.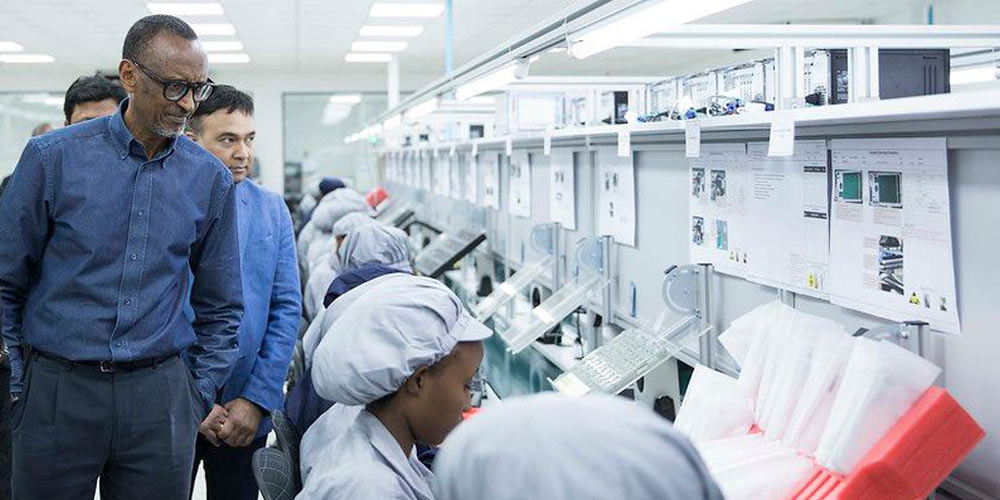 Rwanda President Paul Kagame at the launch of Mara Phones Factory in Kigali, Rwanda on 7 October 2019. (Credit: iAfrican)
The Mara X boasts a Corning Gorilla Glass cover on top of a 5.5" HD+ IPS LCD display. The screen has a 720 x 1440 pixel resolution, with a 18:9 ratio.
Inside, the phone is powered by a 64-bit quad-core processor, 1GB RAM and 16GB of internal memory.
The smartphone that is shipped with Android Oreo Go Edition from Google, has a 13MP rear camera and a 5MP selfie camera.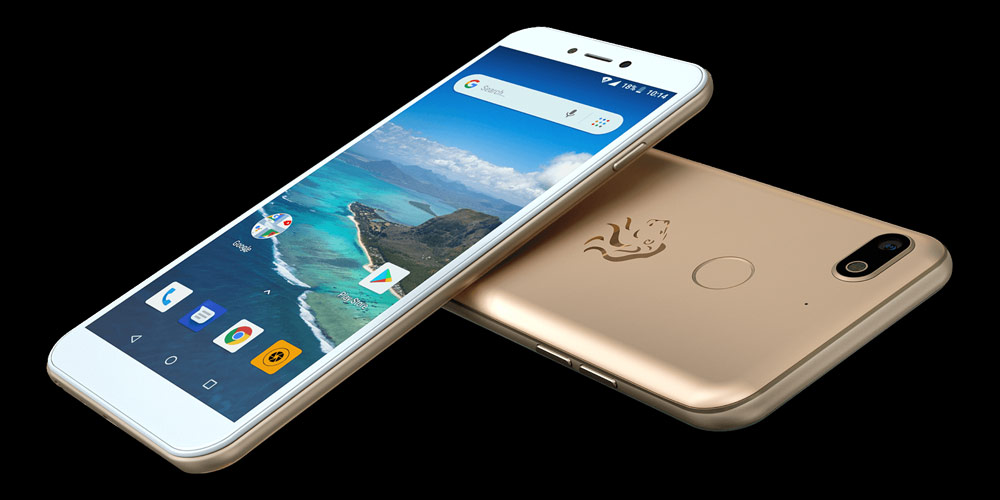 Mara X
And as for Mara Z, the smartphone has a bigger 5.7" HD+ IPS LCD display, while packing the same amount of pixels and screen ratio. On the inside, Mara Z is powered by a 64-bit octa-core Snapdragon 435 processor, 3Gb of RAM and 32GB of internal memory.
Mara Z boast 13 MP selfie and rear camera with dual recording.
While Mara Z is equipped with both a fingerprint scanner and a facial recognition system, the Mara X comes with only a fingerprint sensor.
Both phones have three color options, and support fast charging.
Mara Z
According to Mara's website:
"The first high specification, affordable smartphone manufactured in Africa, Mara Phones is committed to enhancing and enriching the lives of the people of Africa."
"Manufacturing in Africa enables job creation and also making the smartphone more affordable to all, contributing to business and development on the continent. Manufactured in Africa, ready for the global market!"
The Mara X and Mara Z are priced at $159 and $229, respectively.
The two phones are competing with Samsung phones, which has its cheapest smartphone priced at 50 Rwandan francs ($54), and non-branded phones at 35,000 Rwandan francs ($37). While there are other phones from popular brands that are comparable in specs, the two Mara phones are a bit pricier.
According to founder and CEO of Mara Group, Ashish Thakkar, this is because Mara is targeting customers who are willing to pay more for quality.
Rwanda's President Paul Kagame said initiatives such as this can increase the country's phone usage, which in 2019, is around 15 percent.
President Kagame concludes: Mara Group has shown that it shares our vision for Rwanda's development & is prepared to play a significant part in it. We value that readiness & will work to ensure that Mara Group's investment is commercially successful, which is also to our benefit.

— Presidency | Rwanda (@UrugwiroVillage) October 7, 2019
According to the President:
"Producing smartphones is not a simple matter. Around one thousand individual components are involved. The Mara Phones plant is, therefore, a complex manufacturing operation, requiring significant technical skills and expertise. It is another milestone on our journey to high-tech, 'made-in-Rwanda' industry."
"Our world is changing fast. Keeping pace requires constant innovation. This is the path Rwanda has chosen for our development."
"The investment by Mara Phones Group is therefore in perfect harmony with our focus on science and technology as the key drivers of our economic transformation." said Rwanda's President Kagame at the official launch of Mara Phones manufacturing plant."
While Mara was praised by many publications and news as the first smartphone brand that is "Made in Africa", the continent has a history of smartphone brands long before Mara. They include brands like MobiCel, AfriOne, and miFone, to name a few.