In the U.S., a Florida man Grant Amato was sentenced to life in prison without the possibility of parole for murdering his mother Margaret Amato; his father Chad Amato; and his brother Cody Amato.
And all that because of his obsession with a Bulgarian cam girl.
In the trial, Assistant State Attorney Domenick Leo said that the defendant was arguing with his father and brother in particular. But why also killing the mother?
"Because she was there," Leo said, arguing that Grant ended her life to get at the other two victims. "That's why."
"For over four hours, with the bodies of his dead mother and father in the house, the defendant waits for Cody to come home," the prosecutor said. "... By any definition of the word 'cold,' these murders were cold."
Murdering three of his family members, the jurors recommended a death penalty in the first-degree murder trial. But that failed.
With no capital punishment, the only possible sentence was a life behind bars in state prison without parole.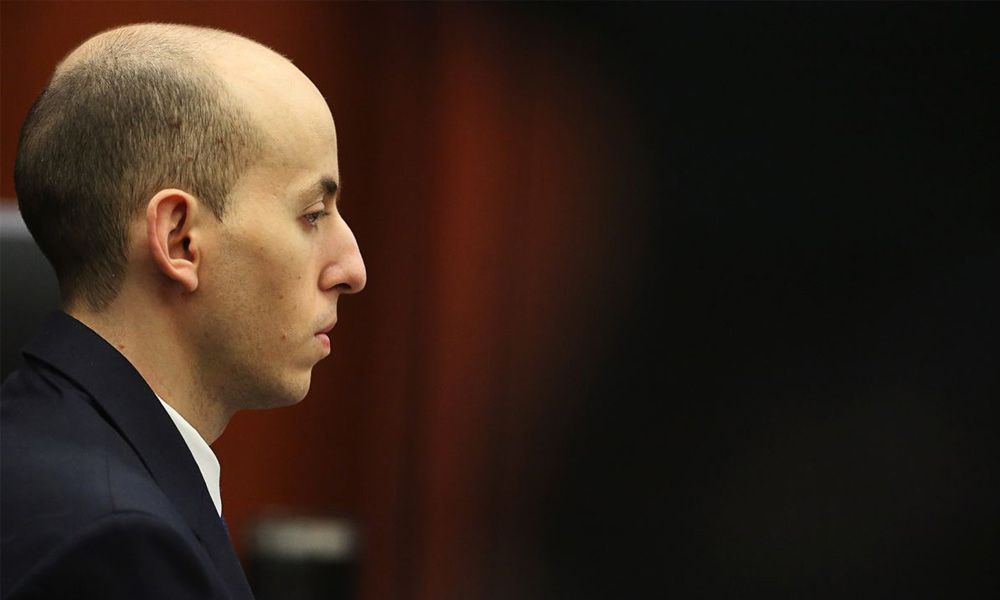 Grant Amato during trial.
It all began on June 21, 2018, when Grant was working as a registered nurse at AdventHealth Orlando.
At that day, the staff at the hospital found eight empty vials of propofol, a medication used as a sedative before surgery, in two rooms Grant was overseeing. No doctors had ordered the drugs, and records indicated that Grant himself had taken the drugs from the storage.
When confronted about this, Grant said that "he administered the drug to patients who were not being adequately relaxed," the police report stated.
Officers arrested Grant, but no charges were ever filed. Grant was fired, and then kicked out of anesthesiology school.
Jobless, Grant returned to his family's well-manicured home in a rural area northeast of Orlando.
Grant Amato who was 29 years old at the time, could only have been mistaken as just another luckless man who occupied his vacant times by browsing the web.
Grant was living at home with nothing much to do. But inside that seemingly peaceful house, Grant was allegedly gobbling up whatever money he could steal.
He stole $150,000 from his parents in cash and from their credit cards, and $60,000 from his brother brother Cody when they were not home. Grant also allegedly stole his brother's guns and sold them.
Grant even allegedly took out a $65,000 loan on the house.
All that money was to pay for his internet connection, and to pay a Bulgarian woman named Silviya "Silvie" Ventsislavova, who has been his addiction.
Grant met this woman at a live-streaming pornographic website. In first three months alone, the jobless Grant had paid out more than $200,000 to interact with the woman. Grant sent her compliments and bought her gifts that include thousands of dollars worth of clothes and sex toys.
In return, the woman would then model for Grant in provocative, and often sexually explicit ways, through both photos and videos.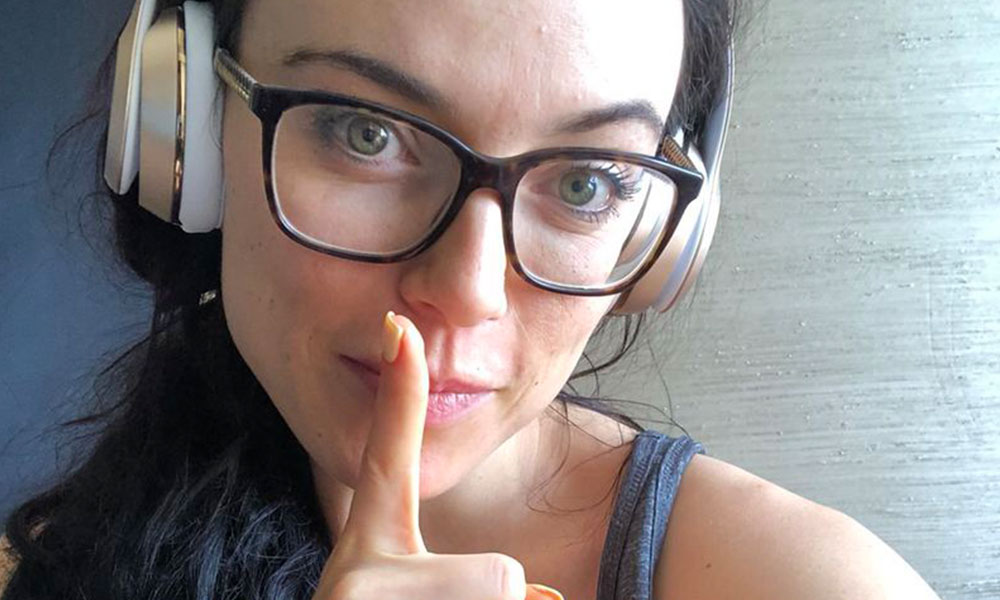 Silviya Ventsislavova, the webcam model who was Grant's obsession.
His family knew about Grant stealing money from them, and eventually knew about Grant and Silviya. But as parents and a brother, they have forgiven Grant for what he did.
But seeing that Grant continued to drain their bank accounts, Grant's father called a family meeting, along with the mother, Cody, and eldest son Jason. He told Grant that if he wished to stay at their house, he needed to enter a 60-day sex and pornography rehabilitation center in Fort Lauderdale.
Grant agreed to go, but walked away from the center before his treatment was complete on January 4.
After returning home, his father made Grant to promise, and presented him with a two-page list of rules he was required to follow if he wanted to live at the home.
Among the conditions include forbidding Grant from the internet past midnight, watching porn, or contacting the Bulgarian model. He was also supposed to pay his family back the $200,000 and personally apologize to them.
At that time, Grant's only choice was to come back home, move into an apartment or hotel, or join the military. Grant chose to come back home, and showed some improvements, But unfortunately, that was only temporary.
Grant continued to communicate with the woman over Twitter.
After his father discovered this, the family again confronted Grant. This caused a fight on January 24 at the family's Chuluota home on Sultan Circle. The outcome was the family telling Grant to leave the house.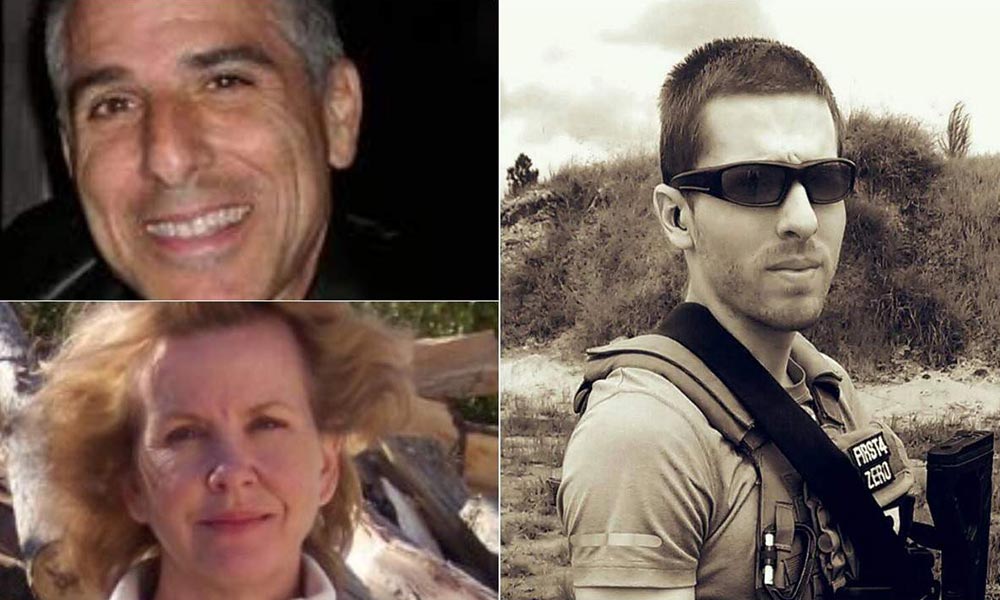 (clockwise) Grant's father Chad Amato, brother Cody Amato, and mother Margaret Amato.
That night, the tragic incident happened.
When Cody was with his girlfriend, he received a call from his father, asking him to come home. Cody confided to his girlfriend that he was worried his brother "would kill everybody," Promising his girlfriend to call her the next day, that moment was the last time Cody was ever heard.
The next day, Cody didn't show up for work. His worried girlfriend Cody didn't answer his phone, and from his Cody's co-worker. She then called the police to check on the family.
Sheriff deputies arrived to the house at 9:17 a.m., with no one answering the door. With all entries locked, the police called the family members and heard no answers. He even used his cruiser's air horn, but still no answer.
Curious, the deputy slipped open a deadbolt using a knife, and slowly entered the house that seemingly had no one inside.
This was when he saw father Chad lying on his back on the kitchen floor, with his blood pooling. Cody was found curled up on the floor inside a storage room, also with blood all over him. Mother Margaret was found face-down over the desk at her home office, also dead.
All three suffered "execution-style" wounds delivered from a 9mm handgun that was recovered from the scene.
SCSO is investigating a triple homicide on Sultan Cir, Chuluota. We are looking for a PERSON OF INTEREST, Grant Amado, 29. He may be driving a '96 white Accord with FL tag L1GH7. He should be considered armed & dangerous. If seen do not approach call 911. pic.twitter.com/35TwD0s82J

— Seminole County S.O. (@SeminoleSO) January 25, 2019
The first noticeable thing that went missing, was Grant's 1996 Honda Accord.
The law enforcement quickly put out a bulletin for the car, and found the car on the next day at a DoubleTree Hilton Hotel in Orlando. Approached by investigators, Grant didn't flee and agreed to sit for an interview. This was when Grant described the family drama stemming from his relationship with the Bulgarian woman.
But he denied killing his family.
Instead, he claimed that he left the house after his father confronted him about the Twitter messages. Later, he said he returned to the house and saw police and news vehicles outside the house, and then fled again.
When shown the horrific photos of the crime scene, Grant showed no remorse.
For the police, evidence were scattered all over the place and things were obvious. The police knew from the very beginning that Grant had something to do this this, and had executed his parents and brother, and then tried to stage the crime scene to make it appear that Cody had killed their parents and then himself in a murder-suicide.
According to the arrest affidavit, his "response was his family had been blaming him for months for ruining their lives, stealing and not following the rules of the home, so he might as well be blamed for this too."
Besides stealing money from his family members, Grant was also revealed to have tried to claim benefits from the life insurance policies of his parents.
"I think we have some mental health issues," said Jeffery Dowdy, the defendant's attorney. "A few months ago . . . he had checked himself into an Internet sex addiction facility in Fort Lauderdale. He had walked off there."
Prosecutor Stewart Stone told jurors that the killings were cold and calculated, and were the results that followed his family that tried to derail his online relationship with Silvie the webcam girl.
While the jurors wanted a death penalty, Grant lacked the significant prior criminal history. With his age and that he was raised as a Christian, and also because he was nurse, an "excellent" student and a college graduate who "[d]edicated [his] professional life" to proving health care that the court opted for a life sentence instead.
"No juror is ever required to vote for death," defense lawyer Jeffrey Leukel said. "Not in this case, not even in the worst case you can imagine."