Iran was best known as 'Persia', the home for some of world's most ancient heritage and civilizations.
As an Islamic country in the Middle East, Iran has strict rules.
Because the country sticks to the religion of Islam and other Islamic tradition, certain things are prohibited in the country.
For example, women are required to cover their heads with a headscarf when going to public places, and should never reveal or leave their bare skin uncovered, aside from the face and hands. In Iran, sex outside marriage is prohibited by law. Women's magazines and other media depicting sexual relations are also forbidden.
Despite people in Iran enjoy using the internet, the country imposes strict laws and limitation to what its citizens can access.
Among many other reasons, this was why the so-called "Iranian sex tape" scandal caused a huge public outcry in the country.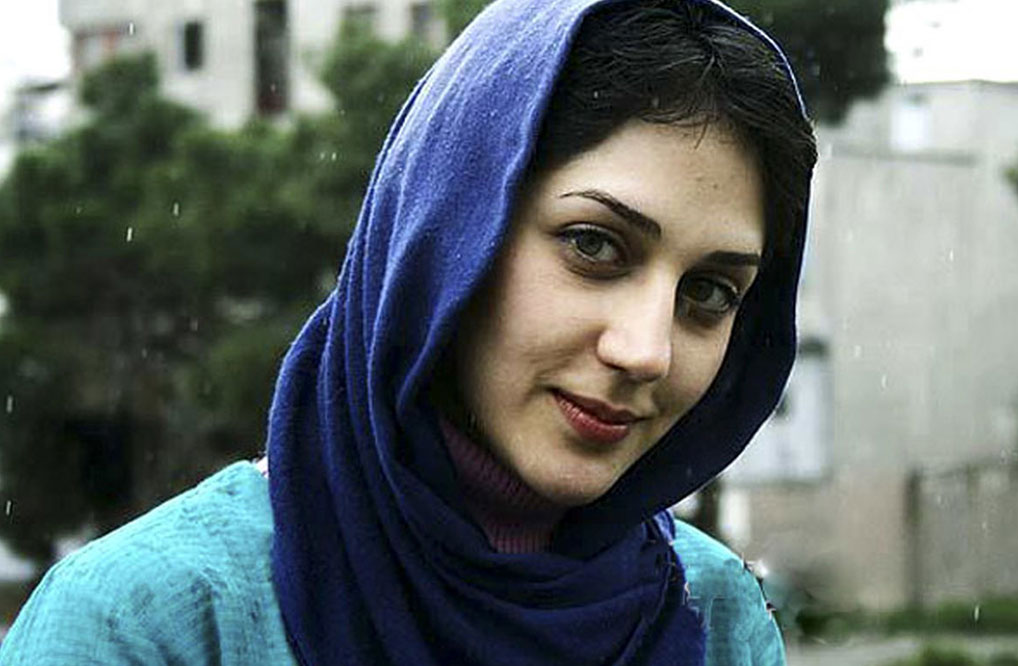 Zahra Amir Ebrahimi.
It started when a sex tape was leaking to the internet.
The 20-minute footage showed a young woman and a man having sex in a small room on a narrow bed, using a red lighting.
When the video first surfaced and caused anger, a man came forward, and admitted that he was the man in the video, and said that he was an assistant film producer who was engaged to an Iranian soap opera actress at the time. The man claimed that the woman in the video he had sex with, is Zahra Amir Ebrahimi.
Ebrahimi, best known to have appeared in soap operas among others, denied this.
Ebrahimi who was at the height of her fame, first heard about the news of the leak while she was on a trip in the northern part of Iran, through her friends and colleagues. In less than a day, Ebrahimi felt compelled to take an official stand with regards to the case.
She accused her ex-fiancé of releasing a pornographic film featuring himself and a lookalike to damage her career.
Following the leak of the explicit footage, she was accused of committing a serious crime under the Iranian law.
Police investigation found that the tape was made in 2004, but only came to prominence in early 2006.
Since then, it has been distributed through DVDs and through the internet in Iran. The sex tape was grossing $4 million, which was considered a record in the history of the Iranian film industry.
Further investigation led to the assistant film producer appearing in the tape to say that the video was leaked because he accidentally forgot to delete the footage from his hard drive when he sold his laptop.
In Iran, in the society where the female body is heavily censored and sexual matters are still regarded as taboos, her sex tape gave a deadly impact to her social and artistic reputation.
Public distribution of a video, which contained the most private and intimate scenes of Ebrahimi's life, instantly devastated her professional career.
Her sex tape forced her films that were about to be released at the time, to be re-shot with a different actress. Ebrahimi was also barred from ever appearing in films or on television.
In other words, the leaked sex tape abruptly ended her career.
Reports said that Ebrahimi attempted to commit suicide because of all the negative media attention after her police interrogation. Things were made worse because she couldn't defend herself, as she was forbidden from speaking in public by the Iranian authorities.
For numerous times forward, Ebrahimi denied that she is the woman in the tape.
"I watched the film after I heard about the fuss from colleagues and the girl in it is not me. [...] It is possible to use studio make-up to have a person look like me. I have some knowledge of montage techniques and I know you can create a new face by distorting the features of another person," she said in an interview.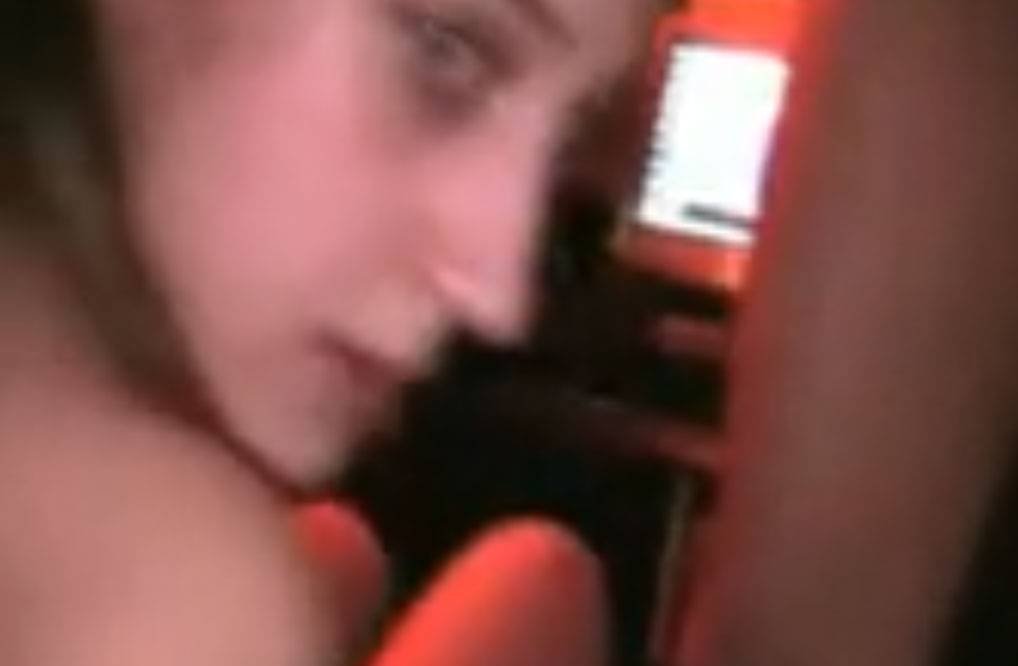 A screenshot for the alleged sex tape of Zahra Amir Ebrahimi.
Before the trial, Ebrahimi was interrogated for many times and for hours at a time.
When the trial was about to start, the authorities began interrogating former colleagues and friends of Ebrahimi, asking for evidence of her in any sexualized settings. As part of that investigation, the prosecutors even planned to present five men who would testify that they had premarital relations with Ebrahimi.
But before they appeared in court, Ebrahimi fled Iran with no plans to ever return.
While Ebrahimi was never charged with any crime, the Iranian government found her guilty in absentia and sentenced her to 10 years in prison, 99 lashes, and banned her from appearing in Iranian films and television.
Participating in an explicit sex tape is a serious crime under Iranian law. She had to deny her involvement at the time to the authorities and local media, saying lies because of fear.
"I had to deny; otherwise, they were going to put me in prison or even worse," she said, recalling the moment.
As for the man, he left Iran to Armenia.
He was eventually arrested there, after Iranian investigators requested the Armenian authorities for their help. He was extradited shortly afterwards. Back in Iran, he was reported to have claimed that he and the woman in the film were temporarily married at the time.
Nevertheless, the man went to prison.
As for Ebrahimi, she left Iran to start a new life in France. She then obtained French nationality by decree of naturalization.
Before France, she briefly lived in Dubai, United Arab Emirates.
In 2019, she spoke in an interview, and finally admitted that the woman in the video is indeed her.
She said that the video was shot and leaked by Majid Bahrami, one of her co-stars.
While the internet had seen several sex tapes leaking on the internet before Ebrahimi's, this sex tape is considered the first in Iran that was publicly acknowledged.
This Iranian sex tape scandal was regarded a "national shame" in Iran.
This case prompted the lower house of the Parliament of Iran to pass a law to make the production of sexually explicit media, even for private consumption, an offense punishable by death.
One Iranian politician said that Ebrahimi should be stoned to death (but not the man).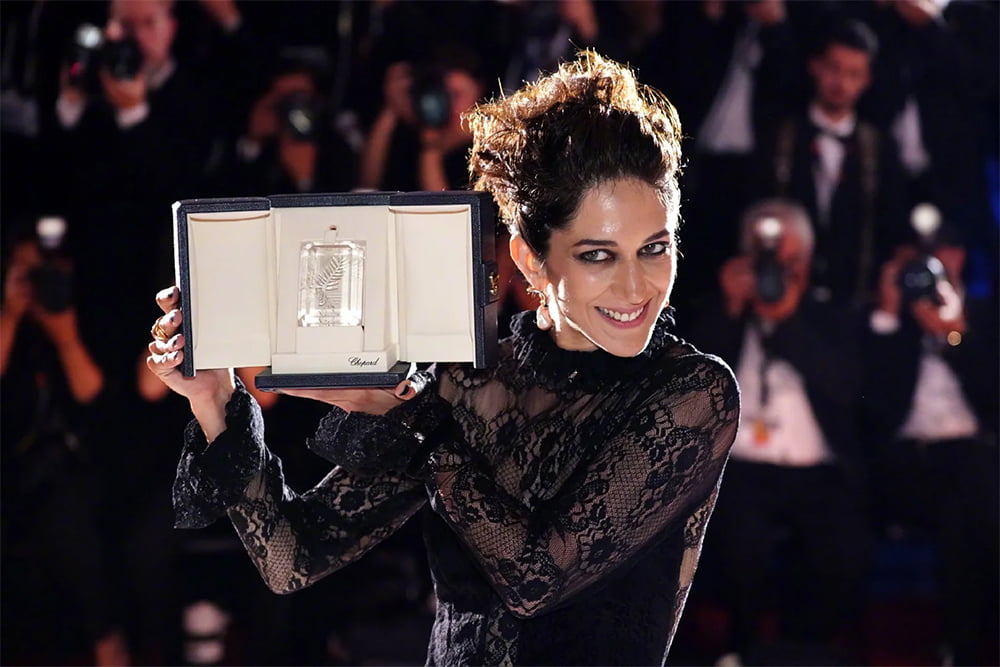 Zahra Amir Ebrahimi won the Best Actress at the Cannes Film Festival in 2022.
Zahra Amir Ebrahimi, also known as "Zar", was born in 1981 in Tehran.
She was first introduced to the entertainment industry when she was 16. At the time, she took part in her first short films as an Assistant Director.
When she finally became an actress, she began pursuing her studies in theater at the Islamic Azad University in Tehran, while undertaking a course in Fine Arts at the Charsu Institute. Not only acting, as Ebrahimi also has a career at directing.
Due to her profession as an actress, she has appeared in many films, starring with many of her celebrity peers and worked with a number of Iranian directors.
But what Ebrahimi is best known for, is her role in the TV series Nargess (Persian: نرگس). In the series, Ebrahimi played as Zohreh Shaukat, the second daughter of the Shaukat family.
The series was meant to be the first 90-episode drama on Iranian TV. But the series finished in 69 episodes.
The reasons include Ebrahimi's scandal, and also because Poopak Goldarreh, who played the main character in the series, died in a car accident.
After Ebrahimi left Iran and obtained a French citizen, Ebrahimi started from down below, slowly working her way up.
Most notably, she took part in a Persian language program of the BBC.
Long while later, she made her return, and regained her fame she once lost.
In 2022, she star in the film Les Nuits de Mashhad (English: Holy Spider), where she played a role of a journalist trying to solve the serial murders of prostitutes in the holy city of Mashhad. Through this film, Ebrahimi won the 'Best Actress Award' at the Cannes Film Festival in 2022.
Danish-Iranian Ali Abbasi, the Director of the film, said that Holy Spider is inspired by the true story of a working-class man who killed prostitutes in the early 2000s and became known as the "Spider Killer".
"Everything shown here is part of people's everyday life. There is enough evidence that people in Iran have sex, too. There's ample evidence of prostitution in every city of Iran," he told reporters.
Abbasi insisted the film should not be seen as controversial.
"I have come a long way to be on this stage tonight. It was not an easy story," she told the audience at the awards ceremony.
And speaking about this film, she hinted a glimpse of her past.
She said she had been "saved by cinema".
"It was humiliation but there was cinema, it was solitude but there was cinema, it was darkness but there was cinema. Now I'm standing in front of you on a night of joy."
"This film is about women, it's about their bodies, it's a movie full of faces, hair, hands, feet, breasts, sex -- everything that is impossible to show in Iran," Ebrahimi said.
Speaking of her past, she said that people "wanted to delete me from everywhere, remove me from cinema. Maybe to (commit) suicide, to die. But in the end I'm here with this award," she said at a post-award news conference.
The woman also known professionally as "Zar," recalled when she first moved to Paris, saying that she couldn't speak French, and had to keep afloat by working with odd jobs.
"I knew nothing about the film industry in France," she said. "There was nobody to help me. It took me two or three years to figure out where I had landed."
She thanked France for giving her life back, and calling her adopted homeland "exotic, paradoxical -- happy but loves to be unhappy".
Regardless of her experiences in the past, part of her is Iran. It's the past she would rather not forget.
As an Iranian exile, it's her leaked sex tape experience that allowed her to channels her trauma into her film.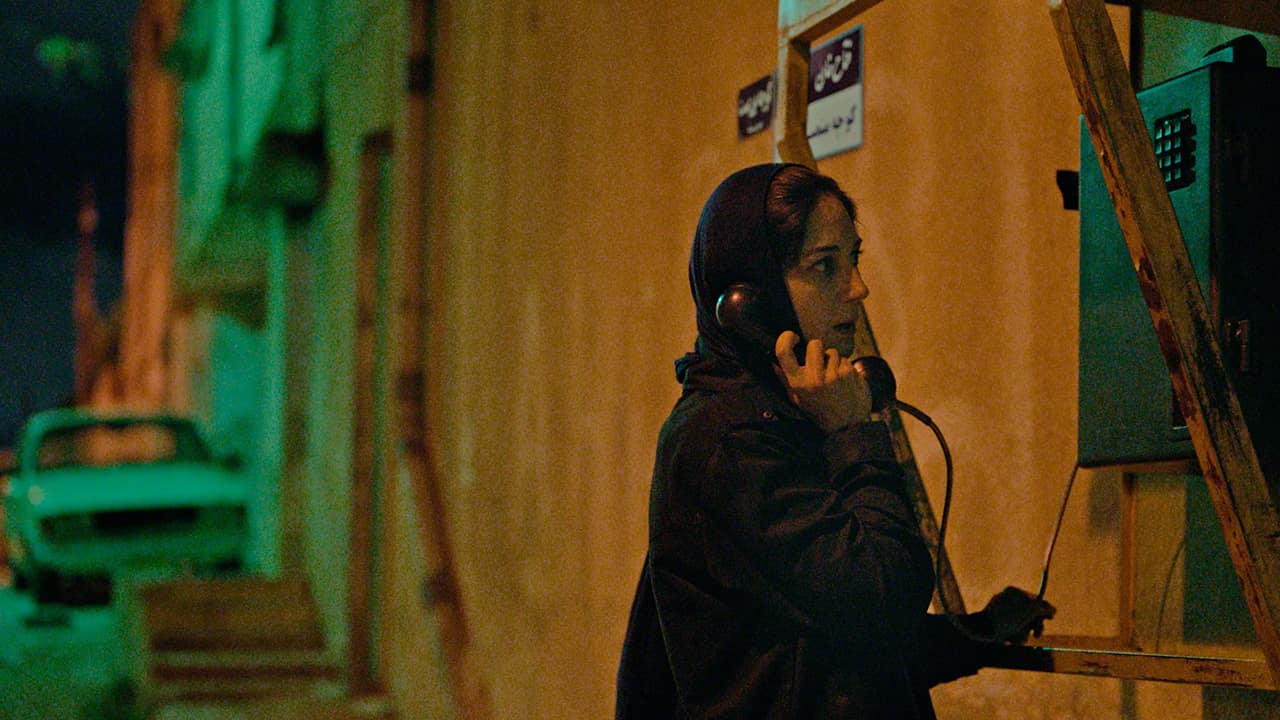 Zahra Amir Ebrahimi as a journalist in Holy Spider, marks her first major return to the entertainment industry as an actress following her sex tape scandal.
"I still love Iran. It's my beloved country, my first country and I love all those Iranian people - even all those who destroyed my life."
"Although I'm very happy at this moment, part of me is sad for the people of Iran who are grappling with many problems daily. I'm here, but my heart is with the women and men of Iran. My heart is with Abadan," the actress said in her acceptance speech, speaking in her native Persian language with a quivering voice.
She said this on behalf of thousands of Iranian who have taken to the streets in Abadan and several other Iranian cities to protest against the government following the collapse of an illegally built, ten story building.
It's only after leaving Iran and made her return to the show business, that Ebrahimi admits that she is the woman in the sex tape video.
Ebrahimi became even bolder following her Cannes debut, which brought Holy Spider screened at various festivals, including Telluride and Toronto. She said that she hopes that her experience can inspire others to not struggle like her.
As for the man who leaked the sex tape, according to Ebrahimi, the authorities eventually found him, and that he was sentenced to six years in prison. This happened after the police found a huge trove of pornographic materials on his computers, including evidence of conversations he made with girls asking them for nude pictures.
However, after only three months into his sentence, he was released.
"I think the people even appreciated what he did," tearfully said Ebrahimi. "They let him work. They let him get out of prison. I faced lashes."
"We have a cultural problem in Iran," she said. "If I have a message for any girl or boy, around the world or in Iran – speak, speak, we need to speak."
Read: Iran's Prominent Celebrity Stripped Her Clothes Off On Instagram To Support 'Women, Life, Freedom'