When it comes to SEO and getting better ranks on search engines, people can do just about anything to earn the reputation.
One of whom that had been caught in the act, was The North Face, the outdoor recreation product company. It was found manipulating Wikipedia unethically to get better rank on Google Image search results.
And here, Wikimedia that operates Wikipedia expressed its disappointment.
It began a week before, when the outdoor clothing brand and its ad agency, Leo Burnett Tailor Made, came under fire after the agency updated images on Wikipedia pages for popular travel destinations.
The efforts were part of a campaign to get The North Face branding at the top of Google image search results when anyone searched for the corresponding travel locations.
The brand initially claimed that it collaborated with Wikimedia for the campaign, but later apologized after the Wikimedia Foundation published a response saying The North Face had unethically manipulated Wikipedia and risked its trust "for a short-lived marketing stunt."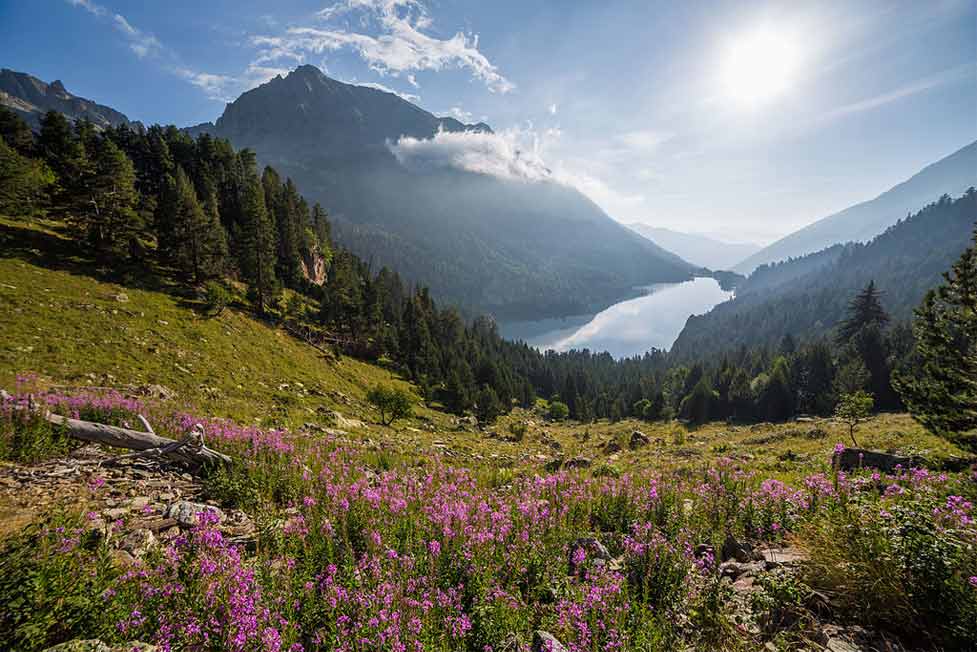 This image features Aigüestortes i Estany de Sant Maurici National Park in Catalonia, Spain. It was removed from Wikipedia by The North Face as part of its marketing stunt
"Wikipedia and the Wikimedia Foundation did not collaborate on this stunt, as The North Face falsely claims. In fact, what they did was akin to defacing public property, which is a surprising direction from The North Face. Their stated mission, 'unchanged since 1966,' is to 'support the preservation of the outdoors'—a public good held in trust for all of us."
What The North Face did, was allowing its agency to take advantage of consumers behavior on the internet.
When people plan for a trip, they will likely conduct a search on Google. And from there, they might click on images of their target destination. Here, Leo Burnett Tailor Made that understood the consumer flow, tried to keep The North Face's brand on top of travelers' mind.
The North Face and its agency took pictures of athletes wearing the brand while trekking to famous locations around the world, including Brazil's Guarita State Park and Farol do Mampimptuba, Cuillin in Scotland and Peru's Huayna Picchu.
They then updated the Wikipedia images in the articles for those locations so the brand would appear on top of Google Image search results when consumers searched any of those locations.
The budget spent was zero dollars.
The strategy work, at least for some time, until the campaign was featured on AdAge.
According to the agency after realizing its mistake, its "biggest obstacle" was in manipulating the site "without attracting attention [from] Wikipedia moderators."
Wikipedia volunteers have been writing, perfecting, sourcing, and referencing more than 50 million articles that anyone can access for free on the internet. And here, according to Wikipedia, "every day, they fight to protect what you read from bias and misinformation—that is how they have earned your trust."
And The North Face SEO stunt exploited the trust "you have in Wikipedia to sell you more clothes, you should be angry."
Referencing to its rules, "adding content that is solely for commercial promotion goes directly against the policies, purpose and mission of Wikipedia to provide neutral, fact-based knowledge to the world."
Following the stunt, Wikipedia volunteers removed The North Face's images (and removed the company's logo) from all Wikipedia articles they were added to.
The North Face issued an apology, saying that:
"We believe deeply in Wikipedia's mission and integrity–and apologize for engaging in activity inconsistent with those principles. Effective immediately, we have ended the campaign and moving forward, we'll strive to do better and commit to ensuring that our teams and vendors are better trained on Wikipedia's site policies."
And following The North Face's apology, Leo Burnett Tailor Made also issued its own statement:
"Leo Burnett Tailor Made found a unique way to contribute photography of adventure destinations to their respective Wikipedia articles while achieving the goal of elevating those images in search rankings. We're always looking for creative ways to meet consumers where they are. We've since learned that this effort worked counter to Wikipedia's community guidelines."
"Understanding the issue, we ended the campaign."
"Our team has further accepted an invitation by Wikipedia to learn more about the platform and their work to share unbiased, fact-based knowledge. We look forward to working with Wikipedia to engage with them, and with respect to their network of volunteer editors, better in the future."