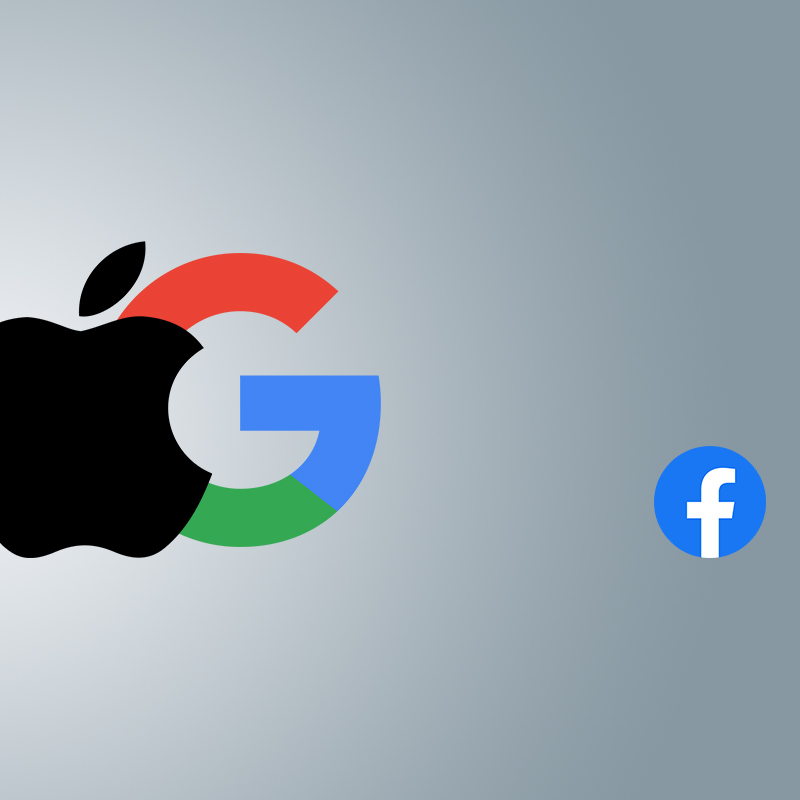 Facebook is a large tech company. Apple on the other hand, is also a titan. And the two are famous for not going along well together.
Most notably, it all began when Apple started giving users the choice to not being tracked, with CEO Tim Cook suggesting that technology "does not need vast troves of personal data" to succeed.
This move made Facebook CEO Mark Zuckerberg so furious that he wanted to "inflict pain" to the adversary.
Facebook argues that tracking is the thing that makes Facebook and Instagram free of charge.
But Facebook has no option but to obey Apple's rules, or risk being kicked out of its App Store.
This time, a Facebook-backed study is trying to corner Apple, again.
The study claims that default apps by Apple dominate iPhones and iPads.
In the study that is paid for by Facebook, found that among the top 20 most-used apps on the iOS ecosystem, Apple makes 15 of them.
Facebook also blames Google for the same reason, in which Google controls the Android ecosystem, and has its own default apps dominate key categories, which in turn makes it harder for third-party developers to compete.
In the study that was conducted by Comscore, it is said that Google owns 12 of the top 20 most-used Android apps.
"[The study shows] the impact of preinstalled apps on the competitive app ecosystem," Joe Osborne, Comscore spokesperson said.
Comscore's findings are based on its own calculations, which came from a survey that is said to have asked around 4,000 users.
This is because neither Apple nor Google publish usage data for their own apps.
Credit: Comscore
According to the report, the most-used app on the iPhone is said to be the Phone app.
Comscore reportedly also noted that some 78 million iPhone users have used the stock Calculator app on iOS, which is more than the number of Android users who use Gmail. Defaults don't win out exclusively, though. For example, Apple Maps and Apple Music aren't listed.
Facebook is the only third-party developer with more than one app on the iOS list, and also the only third-party developer with three apps on the list for Android.
It should be noted that Comscore's survey was conducted back in December 2020, and asked users about their use in November 2020.
Responding to the report, Apple said that the survey was "seriously flawed in a number of ways," and said that the findings actually contradict more recent data from Comscore. "This Facebook-financed survey from December 2020 was narrowly tailored to give the false impression that there's little competition on the App Store," continued the spokesperson.
"In truth, third-party apps compete with Apple's apps across every category and enjoy large scale success."
Facebook is at this time, Apple's loudest critics, meaning that people are suggesting that the findings are rather biased.
The timing the findings were released, as Facebook likely intentioned, is just at the time when Apple and Google are having themselves under increasing scrutiny for how they favor their own services over competitors