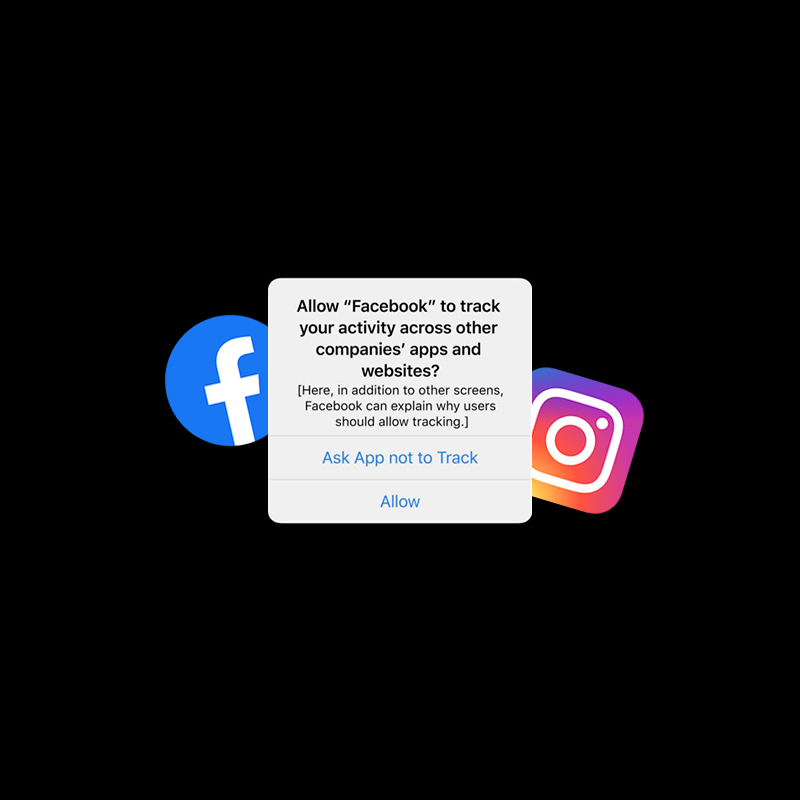 Facebook and its properties are guzzlers of user data that seem to be always hungry for more. And Apple is stopping them from consuming too much.
Starting iOS 14.5, Apple has added an improvement to its privacy feature, by introducing App Tracking Transparency. What it does, is showing a notice to its iOS users when apps want to collect their data from other apps and websites.
Through the version, Apple is requiring developers to get consent from device owners to allow their Identifier for Advertisers (IDFA) to be shared and collected across apps. Under Apple's updated policy, app developers are still able to use other information a user provides for targeted advertising, even if the user opts out of letting the app track them, but that information cannot be shared with another company for ad tracking.
Facebook and its property, Instagram, need to collect users' IDFA in order to keep user experience just like how they wanted.
But because Apple is giving users the choice to opt-out of such tracking, Facebook is continuing its campaign against this Apple's iOS privacy updates.
And that is by adding a notice within its iOS apps, to tell users that it needs to have such information to keep Facebook and Instagram "free of charge."
"This version of iOS requires us to ask for permission to track some data from this devices to improve your ads. Learn how we limit the use of this information if you don't turn on this device setting," the screen reads.
"We use information about your activity received form other apps and websites to: show you ads that are more personalized, help keep Facebook free of charge [and] support businesses that rely on ads to reach their customers."
Facebook has been a vocal critic of Apple's iOS 14 privacy updates.
The social media giant has for numerous time, argue that the privacy changes could hurt small businesses which are relying on Facebook's ad network to reach customers. The company has even made statements to the press and through newspaper ads, saying that Apple is encouraging new business models for apps so they rely less on advertising and more on subscriptions.
Facebook's long-standing tagline indicates that the company was "free and always will be."
But that tagline is at risk of changing, if users opt-out of its trackers.
This is why Facebook and Instagram use the "keep Facebook/Instagram free" tactic as a plea, in a way that it may seems like a threat to some others.
It should be noted that Facebook has quietly removing that tagline in 2019, with CEO Mark Zuckerberg saying that the didn't rule out a paid version of Facebook when he testified before Congress in 2018.
"There will always be a version of Facebook that is free," he said.
Zuckerberg called Apple out during Facebook's January earnings call, referring to Apple as one of his company's biggest competitors.
"Apple has every incentive to use their dominant platform position to interfere with how our apps and other apps work, which they regularly do to preference their own," Zuckerberg said. "This impacts the growth of millions of businesses around the world, including with the upcoming iOS 14 changes."
Read: 'Give Users A Choice' Because People Need To Know 'The Right Thing'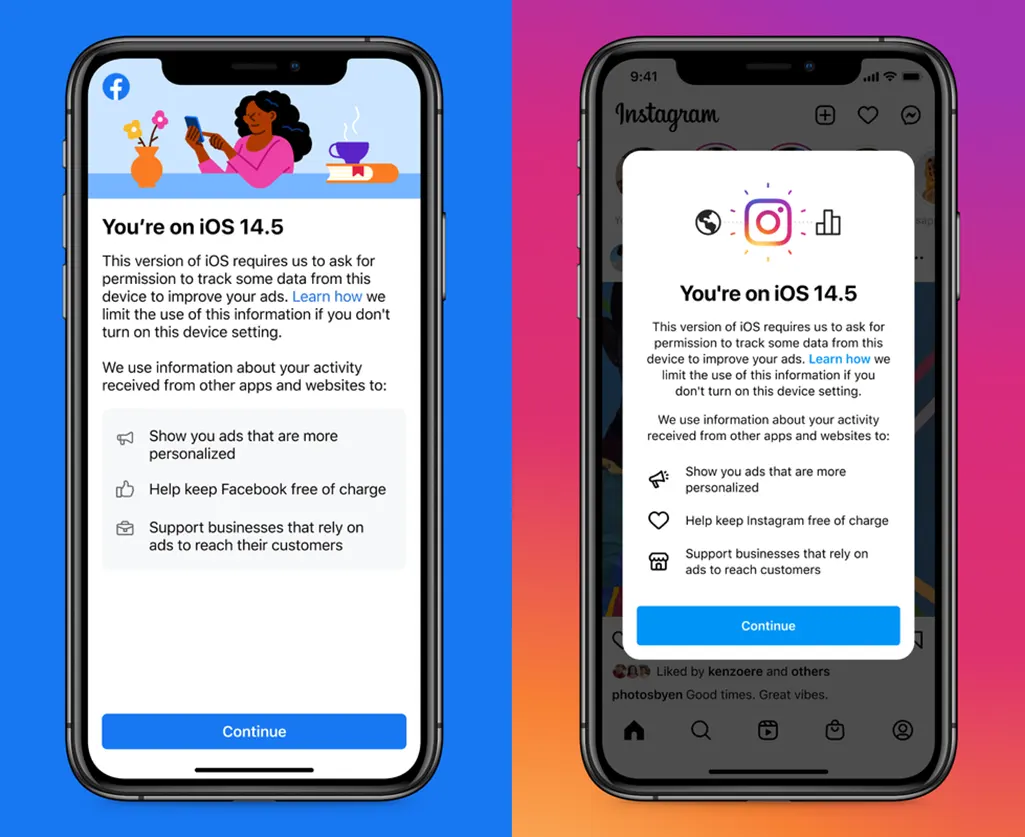 Technically, Facebook is an advertising company that profits from showing ads that its users are more likely to click.
Apple's Apple's anti-tracking measures may take a chunk out of Facebook's profit. But for a big company like Facebook, the social media and its properties may not experience huge pushback.
This is because Apple's App Tracker Transparency is mostly blocking ad retargeting. With the privacy measure, ad retargeting should be more difficult, simply because Facebook wouldn't know who visited an app, put an item inside a shopping cart, and so forth. Facebook can also experience a hard time demonstrating that product sales were tied to specific ads, given the limitations on what information can now flow across sites and apps.
Apple's App Tracking Transparency makes ads less relevant, making people to click less often, which in turn can make the ads less valuable.
But Facebook the company, is doing just fine, and Apple may not dent it too much.
This is because the tracking prevention goes not make ads go away entirely.
Facebook controls the walled-garden it creates, meaning that everything users are doing inside its properties, are subject to whatever policy it creates.
So even if all Apple users opt-out of Facebook tracking, the company can still have lots of Android devices to squeeze profits from.
What's more, Facebook also has other types of ads, like user-interest based ads for example. These ads aren't affected by Apple's App Tracking Transparency measures simply because the ads operate based on users' activities inside Facebook's walled-garden, where Apple has no control of.
Read: To Anticipate Changes In IOS 14.5, Facebook Makes Some Tweaks To Its Ad Tools