 While the internet is already available in many places, in both cellular coverage and Wi-Fi, there are times when people find themselves without connection.
Google had anticipated this so-called "horror" using the 'dinosaur' Easter Egg runner game on Chrome browser, for example.
First spotted by Android Police, Google apparently has another hidden game that can be played, and can only be accessed without connection.
Inside Google app or any of its widgets, the game is a lot like Flappy Bird.
But instead of using a bird, Google's Easter Egg game features a little white cloud character with an umbrella.
To access the game, users need to access Google app or any of its widgets without internet connection. Which is either by turning off connection altogether, or when there is none available.
Once disconnected, users need to perform a search for any topic.
Because Google cannot connect itself to the internet, it will notify the users saying that they're not connected, along with an animated photo of the cloud character.
Tapping on that cloud will launch the minigame.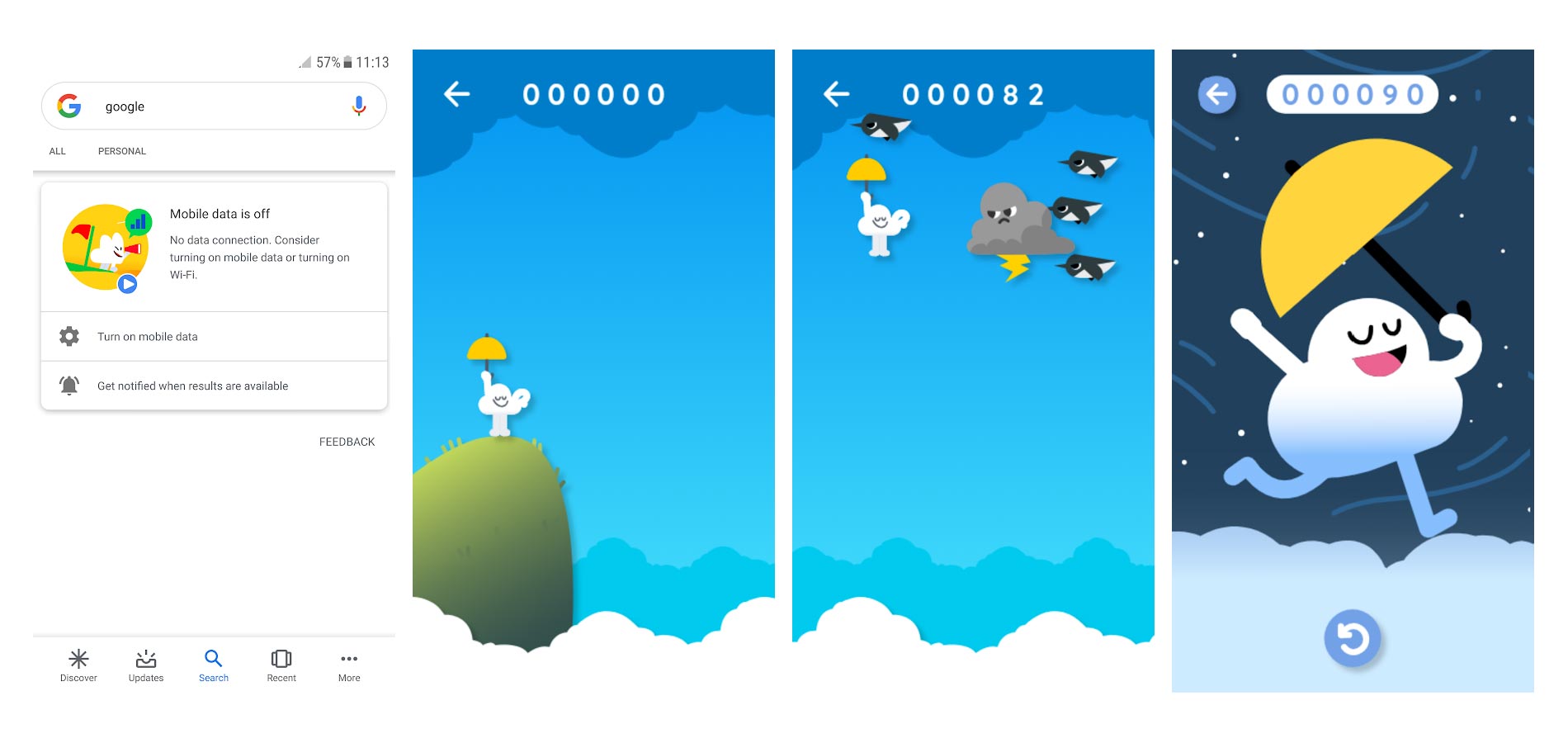 The minigame Google is offering, is similar to the Flappy Bird game
As the cloud, users have to float along through the sky while avoiding obstacles.
Instead of columns of green pipes like in the Flappy Bird game, users must dodge incoming dark thunderclouds, evil-looking birds, and other cute little characters.
What users need to do, is just tap, tap, tap and tap, to save the cloud.
The more the cloud character is floating away, there will be more obstacles to deal with.
It's a very simple game, and should kill some time during those dreaded spotty internet connection moments.
Users should be able to see the game on any version of the Google app above v9.46.6.21.