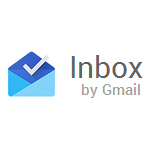 Gmail, the free advertising-supported email service provided by Google, is already a robust and reliable. The email service has be used more than many by people, and mostly Google fanatic users, as well Android device owners.
But as popular as it can get, Google is looking to create a whole new email grip by introducing a new app created from its Gmail team, the Inbox.
At a glance, Inbox is a combination of Google Now and Gmail. This makes it have a "smarter" inbox. It combines pieces of email, highlights the related information, and keep track of its user's life by giving reminder, etc..
Inbox bundles certain emails together, like receipts and reservations, automatically so that users don't have to search for specific things that are done a long time ago. Inbox will also try to identify what's important to the user based on date and time to make sure that the most relevant information is highlighted.
The service launched on Wednesday. October 22nd, 2014, is meant to better organize emails and display information such as appointments, flight bookings and package deliveries in a more user-friendly way. When it was introduced, the service is being provided alongside Gmail. As a complementary to the already popular email service, Inbox is not at all for Gmail.
"Inbox is by the same people who brought you Gmail, but it's not Gmail: it's a completely different type of inbox, designed to focus on what really matters," said Google in its blog post. The search giant said that Inbox displays real-time updates to emails, and shows reminders in a more accessible way.
Inbox enhances email experience, beyond what Gmail has already provide.
At the time of the introduction, Sundar Pinchai from Google said that people can be frustrated by their overflowing email inbox. With Inbox, Google is trying to make inbox a better place by organizing it without much effort.
"For many of us, dealing with email has become a daily chore that distracts from what we really need to do-rather than helping us get those things done," said Pinchai. "If this all sounds familiar, then Inbox is for you. Or more accurately, Inbox works for you."
When first started, the app analyzes the language of the user's emails. After that, it automatically categorizes them into a few basic sections: Travel, Purchases, Finance, Social, Updates, Forums, and Promos. There is a navigational bar on the left for the sections. And because its a product from Google that is known for search, Inbox has a search feature that understands normal human phase.
At first, the service that is in the invite stage, and still has a few glitches and some missing features. But the service is certainly responsive, and quick. And with the reminder feature, people can make sure that they won't forget about their emails scheduling.
As a message-first service, it mostly gives features already known in Gmail. Inbox doesn't try to outdo Gmail and Google's Calendar, or Microsoft Outlook's messaging and calendar integration. Instead, Inbox is more like an app for people who don't otherwise bother with calendar apps. With a built-in snooze buttons, attachment previews, automatic labeling and filing, and intelligent search, Inbox is an app for more appealing to those who could use a hand with quick to-do notes and eternal email procrastination.
Most of Google's limited beta launches have come from entirely new apps at a given time. This has given them a factor or limitless imagination that the company has frequently provide. However, with a mix of an already popular product, the Gmail, the Inbox quickly attracts higher expectations from users.