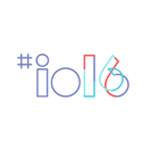 Google I/O is Google's annual software developer-focused conference where people can see a glimpse of its visions. In 2016, the event was held on May 18-20th, 2016 at the Shoreline Amphitheatre in Mountain View.
Just like what CEO Sundar Pichai said via Google+.
It's not usual for Google to hold an outdoor event. As a change of scenery, the move was actually fairly pleasant to guests, and it's somehow presenting a bigger picture about what happens when you make geeks go outdoors.
Because of the outdoor setting, the venue gave an almost unlimited space if compared to its usual indoor venues. But the thing is, the real event is still happening indoors in the dome-like tents. The outdoor venue's was just used for the keynote and the various displays were at the nearby parking lots; attendees were given sunglasses and sunscreen.
To enter the tents, long lines of people waited in the sun for sessions, soaking in the reflected heat from the blacktop. Yes, people are given free food and drinks. But those attendees that didn't show up at least 15 or 20 minutes before their desired sessions started, they were risked of not entering.
As this happened, many people brought their comments to social media networks. But those that do get through, will go inside those dome-like tents. Inside, it looks a lot more like any other developer conference, and guests are treated just like Google promised.
In its official announcement, the company was said to cover many parts of its visions, and that include Android N, Google Home, Assistant, Android Wear version 2 and many more.
As the event wraps up on Friday, May 20th, 2016, below is the recap of the event.
Google Assistant - Google Home
At the event, the first major reveal was Google Assistant, a new personal AI for users. What it does, is allowing users to ask queries as much as they would do on Google's search engine, but in a Apple Siri-like setup.
The Assistant uses natural language processing, so it's not that Google Now anymore. Users can ask about anything.
What Google did here, is giving Siri a competitor. Its Assistant AI works a bit like a chatbot where it can answer and make requests, and make use of context to generate results. As an example on how it works, users that request a movie suggestion, may lead to the AI in asking them specific genre of the film they want to watch. The AI Assistant can then purchase tickets or provide QR codes within the conversation.
And where will this Assistant going to live? Google is thinking in "Google Home", a project that is also announced in the I/O 2016 event.
Sundar Pichai gave an example out of Amazon Echo, but beyond that. Home is a device that looks like an air freshener that help users handle everyday tasks. The tabletop device is a customizable speaker with Google Assistant built in it. With this, Google wants users to control their own smart home devices, including Nest products. With Google Home, just like Google, users can ask anything they want to it.
Google Search is built-in inside Home. And with Assistant, Google can check restaurant reservations, look at places and a lot more.
What makes it more interesting is that Google Home - Assistant can also do other basic tasks of "assisting" - like sending messages, set alarms and many others. And because Google Home users are likely to be using Google services like Gmail, Calendar, or Maps, it can help them answer questions that are relevant to their schedule and lifestyle.
Allo - Duo
Google went on to its next announcement: a new app called Allo. The app that includes Google Assistant integration, can make use of smart photo recognition and a focus on emoji. But what it really does, is to tap into Google's neural networks and Search to smarten how users text.
When Allo is installed, it can tap into users' conversation history to come up with suggestions of what it thinks users want to say as a response. The responses Allo is giving, can be personalized based on how the user is.
Allo also features an Incognito Mode which includes end-to-end encryption, message expiration and private notifications. With this feature, any chat conversation that are done with it, will be deleted when the user shuts down the app. This could be great for those private and personal chats that some other Google competitors are providing.
So Allo here, is a text-based messaging app that is designed to be contextually-aware. The next is Duo.
Duo comes after Allo. When one social app is not enough, Duo is Google's companion to Allo but comes as a separate app and different from Allo. Duo here is a video-chatting app which allows users to see the caller before picking it up using its Knock Knock feature.
Daydream VR
The next that came to the announcement was Google's Daydream VR, a new platform that is built on Android N that aims to give a similar experience to Facebook's Oculus. Daydream VR brings in all-in-one experience from games, music, apps to even Play Store.
Daydream VR sports both a hardware and software initiative, which offers a headset and Wi-Fi remote controller on one end, and a Labs program for developers to create VR content and experiences.
Some of the contents demoed at the I/O include a pancake flipping game, a drum-based keyboard, and YouTube in VR. On its part, YouTube will begin putting Jump camera rigs in its Spaces studios and partner with IMAX to get its creators making more VR-ready content.
Android Wear 2.0
The next big announcement was Google's Android Wear 2.0. With the new version, Google improved it with an array of fixes and features, including the ability to show any app data on any watch face, improved handwriting recognition and updated Google Fitness. The update also bring new complications that users can customize and add third-party data, as well as a full QWERTY keyboard onscreen.
And on the technical side, Google has put Firebase Analytics into it to help developers find bugs, measure in-app engagement and actions. Developers can also store items within the Firebase cloud so everything's in one place. The new platform works on both Android and iOS.
Developers can download a preview of it starting at the event.
Android Instant Apps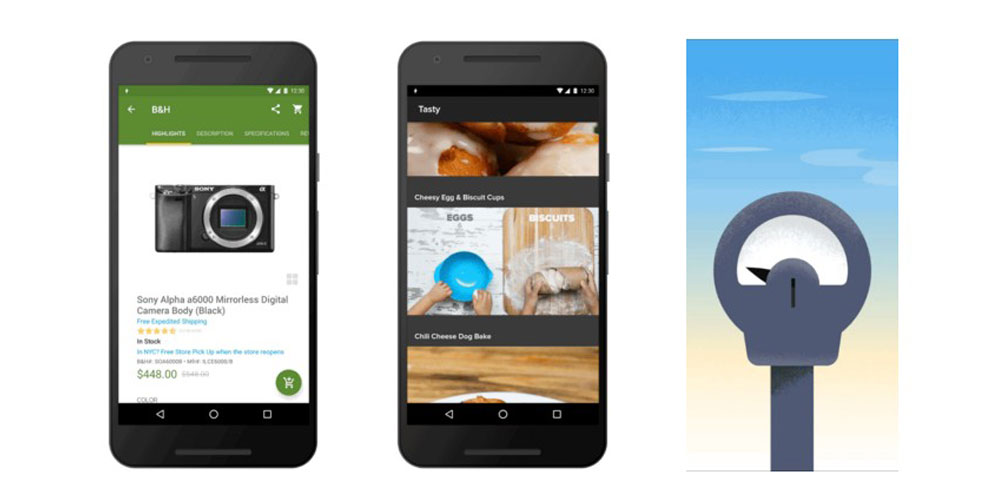 The next that comes in was Android Instant Apps which lets users instantly access an app without needing to download it. The feature takes Google's concept of Accelerated Mobile Pages (AMP) which loads web pages almost instantly, to mobile users.
With Instant Apps, users no longer need to download an app in order to use its features. In the demo, Google was able to search for a camera, access the instant apps, then make use of it. Google is only showing a preview of Instant Apps, and said that it will a while before the company can make it right. But in overall, Instant Apps holds exciting possibilities.
In a sea of apps, it's getting harder for users to get to know what apps are useful before downloading them. Instant Apps works by allowing users to open a web page, click on a link, then land on an app without having to install it.
This is somehow similar to Apple's deep-linking Universal Links feature.
Google Play On Chrome OS
On Chromebooks, Android apps are making their way through. With this, Google is not giving any limitation on which apps should be in it, or whether the developers should optimize it for Chromebooks or not. As long as they're apps, they're welcome.
The Chromebooks are also receiving updates. The rollout begins from the three touchscreen-enabled laptop devices: Asus Chromebook R11, Chromebook Flip, and the 2015's Chromebook Pixel. Other products will follow later on as a list of high-end Chromebooks are coming in 2016.
And for those users that have Chromebooks for their family members, Google is also implementing a Family Library plan to share app purchases. With this, a user can share paid apps with other members of the family, without having to them to download apps individually.
Android N
On the mobile side, it's the successor of Marshmallow.
Android N that at the time still is in a Developer Preview, brings more goodies in its bag that include: multi-window support, new notification drawer, Doze Mode 2,0 and many others.
Word got out from the keynote that Google wants people to help - it wants people to name the "N" in Android N. Not some inappropriate kinds of words, but Google is expecting to crowd-source some dessert-themed words.
Conclusion
How geeks are seen outdoors? They're great! These were the big updates out of Google I/O in 2016. While it didn't go as far as going deep on mobile and customization as 2015's event, there were many more APIs and demos.
The highlight in 2016 is how Google will be in more products with its AI, and embracing the next stop of IoT (Internet of Things).