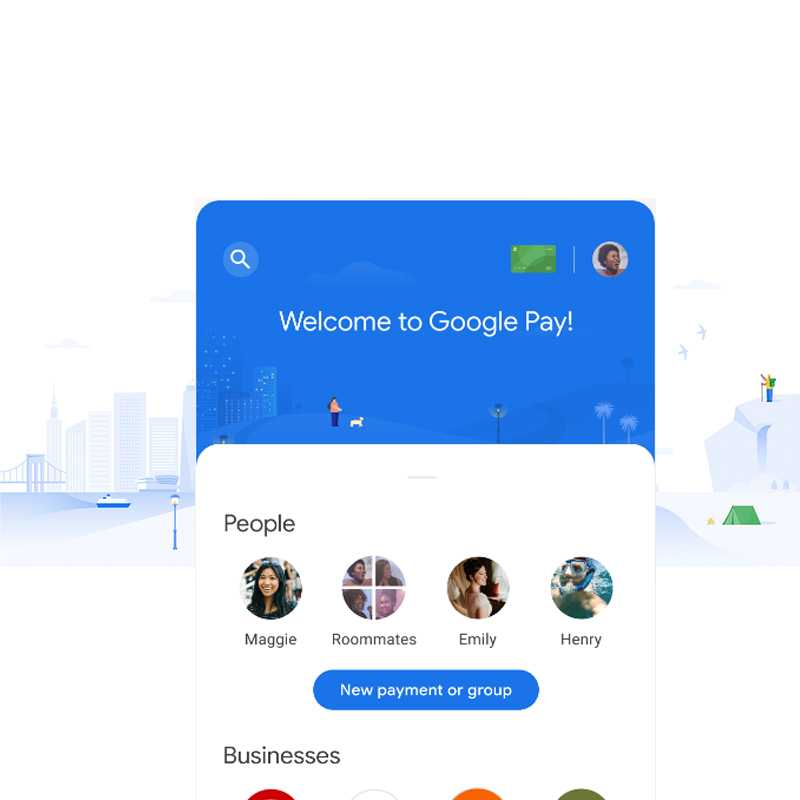 Google is all powerful. What began as a search engine has gone to mobile devices and way beyond.
And this time, it has finished a complete revamp of its Google Pay app, its digital wallet platform and online payment system, by adding some hefty features, including turning it into an all-in-one money management app.
In Google's own words "the new app is designed around your relationships with people and businesses."
Adding that it can also help users "save money and gives you insights into your spending."
First, Google redesigned to Google Pay's old app, dividing it into a few tabs to show all of users collection of cards and recent transactions.
Here, users can have a quick access to rewards card and offers.
And through the app's new financial management system, users can connect their bank and cards to the app, and see their spending trends and insights.
Second, Google has redesigned the app to almost behave like a messaging app within its home tab, as it allows users to see the people and businesses they exchange money with most often, and see them in arrayed chat-like bubbles.
Using the feature, users are given the option to pay, request money, or split a bill.
With its chat-like interface, users can message others right away. In group chats for example, users can see who has contributed to a split bill and who hasn't.
In other words, Google is transforming its Google Pay app into a full-fledge personal finance app, which is aimed at helping users with transferring money and budgeting amongst other things.
The revamp focuses on users friends and businesses, making it much easier to ping funds.
And because it's Google's, the functionality within the app can be extended to receipts users have stored inside Gmail for added convenience. The integration with Google Photos also allows users to save images directly to the cloud storage.
"Today we're taking an important step forward in our quest to make money simple, secure and helpful. Starting in the U.S., we're launching a redesigned Google Pay app on Android and iOS," wrote Google in a blog post.
Like a financial advisor, the app can showcase users spending habit over specific periods of time, reminding users when bills are due to be paid and, crucially, flag up any potential cases of fraudulent activity in relation to users and/or their finances.
Through the app, Google also focuses on its mobile-focused bank account, called Plex, which boasts no monthly fees and no overdraft charges, nor minimum balance requirements.
Google said that it is adding more functionality to Google Pay by partnering with 11 banks.
But then at the very end, there is the matter of trust.
Google is known to have the utmost control of people's online activities, be it from browsing the web with Chrome and through its Google Search search engine, using mobile devices powered by Android, sending and receiving emails through Gmail, traveling and commuting with Google Maps, and many more.
And Google Pay is simply adding Google's grip on its users' lives, through finance.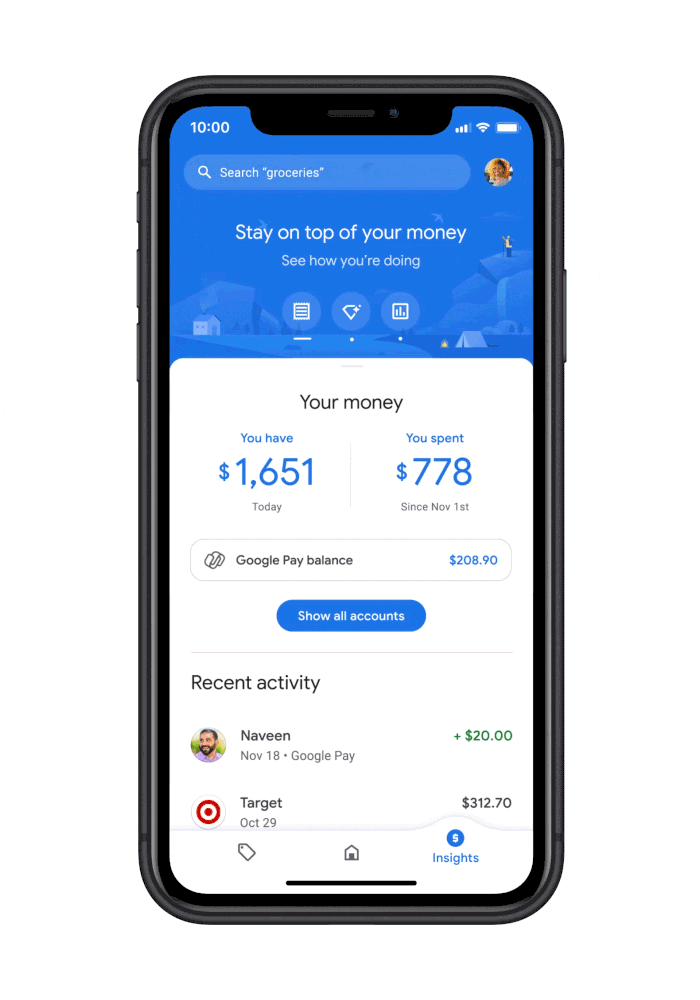 Google however, said that it "will never sell your data to third parties or share your transaction history with the rest of Google for targeting ads."
Google also pledges that users' Pay transactions won't be shared with any other Google services, meaning that if a user purchased a plane ticket, Google won't be showing any travel destination while the user is visiting the web or watching videos on YouTube, for example.
But again, do users really trust Google with yet more sensitive data? And not to mention that Google also has a reputation of building formidable apps but killing them later when it doesn't see fit.
It should also be noted that Google Pay is far from the only app with these features.
Regardless of all the above, Google Pay does have a bit of a home-field advantage, knowing that it has Google at its back, meaning that it's indeed all-powerful.