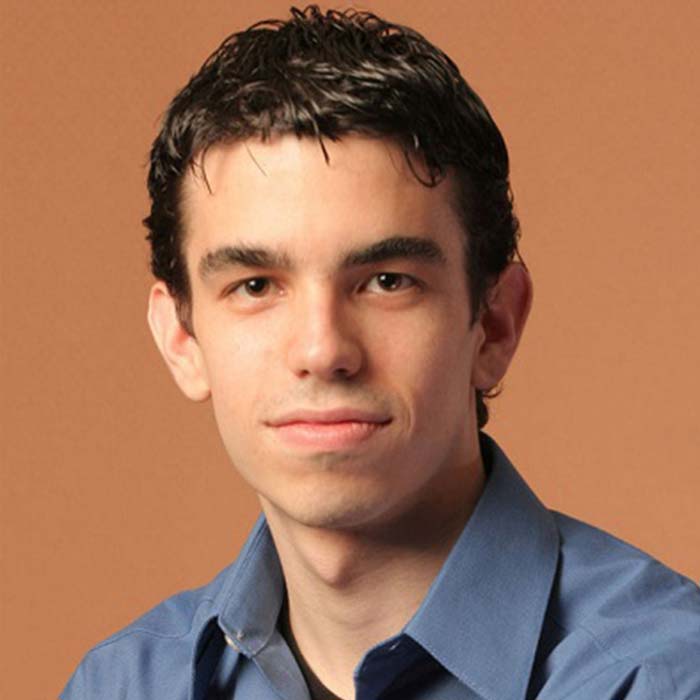 "All the money in the world is not going to buy a really passionate ad. Anything a user would produce would be more sincere, more genuine."

- Blake Ross
As the world slowly and steadily merge with the internet, people around the world are connected to communication networks that are now already part of their daily lives. Blake Ross started his debut from his project in creating a next-generation internet suite for Netscape before becoming Mozilla Foundation. Blake Ross participated the project as an experimental branch of the Mozilla project with two other software developer.
Mozilla Foundation now creates and maintains the Mozilla Firefox browser and Mozilla Thunderbird email application, among other software, and holds the Mozilla trademarks. Mozilla Foundation exists as a non-profit organization to support and lead the open source Mozilla project. The foundation also own a taxable subsidiary: the Mozilla Corporation.
Early Life
Blake Aaron Ross was born on June 12th, 1985, in Miami, Florida. With an interest in technology, Ross started programming in middle school and began contributing to Netscape very soon after it was open-sourced.
While he as attending high school at Gulliver Preparatory School at the age of 15, he worked as an intern at Netscape Communications Corporation. Later that year, he enrolled at Stanford University, where he is now on a leave of absence to focus on work.
He currently resides in nearby Mountain View, California, and works for Facebook as Director of Product.
Mozilla Firefox
Blake Ross is most well known for co-founding the Mozilla Firefox project. He started the Mozilla Firefox project with Dave Hyatt, as well as the Spread Firefox project with Asa Dotzler while working as a contractor at the Mozilla Foundation.
While interning at Netscape, Ross was undeceived by AOL (American Online) direction for the browser he was working on after it purchased Netscape. Blake Ross and Joe Hewitt (a Netscape employee), envisioned a smaller, easy-to-use browser that could have mass appeal, and Firefox was born from that idea. The open-source project gained momentum and popularity, and in 2003 all of Mozilla's resources were devoted to the Firefox and Thunderbird projects.
Mozilla Firefox was officially released in November 2004, when Ross was 19. Firefox quickly grabbed the market share from mostly Microsoft's Internet Explorer users, with 100 million downloads in less than a year.
Parakey
With Joe Hewitt (creator of Firebug), Blake Ross founded a new startup. Ross and Hewitt worked on creating Parakey, a new user interface designed to bridge the gap between the desktop and the web. Ross revealed several technical details about the program and his new company when featured on the cover of IEEE Spectrum in November 2006.
Ross describes it as "a web operating system that can do everything an OS can do." The idea behind it is to make image, video, and writing transfer to the web easier.
On 20 July 2007, Parakey was bought by Facebook for an undisclosed sum. The purchase also included the developers' assistance in progressing Facebook.
Nomination And Book
Blake Ross was nominated for Wired magazine's top Rave Award, Renegade of the Year, opposite Larry Page, Sergey Brin and Jon Stewart in 2005. He was also a part of Rolling Stone magazine's 2005 hot list.
Blake Ross also authored the book "Firefox for Dummies" which was published in January 11, 2006.