There aren't that many things in life that can create the euphoria equal to attending a crowded live music events.
Not only for partygoers and attendees, because sometimes, while live on stage, even the musicians themselves can get caught into the vibe and atmosphere that things can go out of hands.
Doroth Helena de Sousa Alve, or better known by her stage name MC Pipokinha, is a singer and also a songwriter, dancer and digital influencer.
Born in August 1998, Pipokinha is unique in her own ways, and has become publicly known for her racy lyrics, and in particular, her presentations that usually feature strong sexual content.
Staying true to what she's known for, this time, she apparently went a bit too far, at least for netizens alike.
That is because while live on stage, the Brazilian singer stunned the audience, when she received oral sex from one of her fans.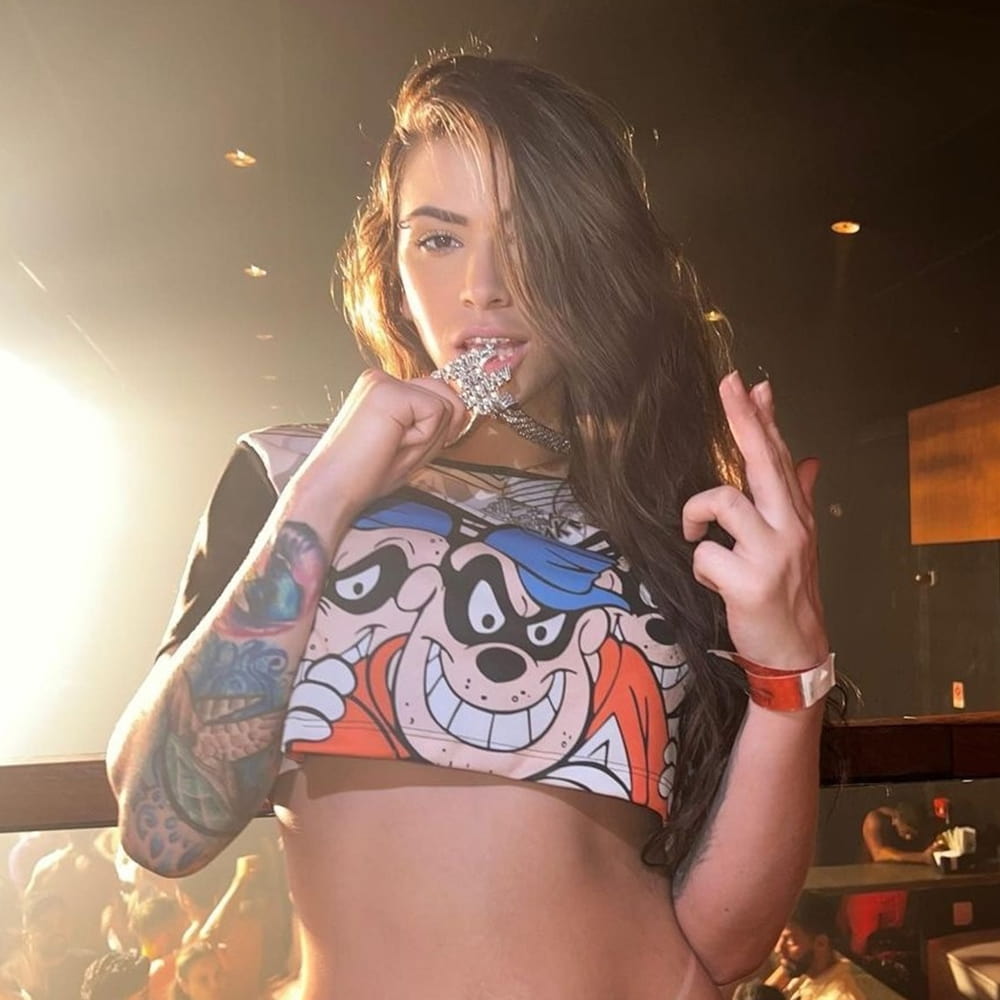 MC Pipokinha.
To some people, Pipokinha is known for being the "Queen of Bitching," and has for more than many times, intentionally made suggestive sexual poses on stage.
Many of her fans attend her events to only see her sexual performances, while live on stage during concerts.
In her past concerts, Pipokinha had been barely clothed, dry-humped by men, performed other simulated sexual intercourse in various poses on stage, and lots more.
She had been fondled, groped, and lots more.
In one instance, she was once partially naked with only her underwear.
She was on the shoulders of a security guard, and was among the crowd. Pipokinha, who was only wearing stickers covering her breasts, was the target of several attacks. In videos and images shared online, several men groped her and even squeezed her breast.
She didn't mind that much, until some tried to take off her panties, and probed her.
"I don't think even her paying me I would go in an environment like that. Live from STDs," one person said, while another commented: "They look like wild, mindless animals desperately trying to reproduce... Bizarre!"
Pipokinha who also made rounds of viral videos on social networks, especially on TikTok, has actually became a portrait of the new generation of Generation Z idols, in which she is considered to have a unique appeal in the funk genre, and has earned her a legion of fans.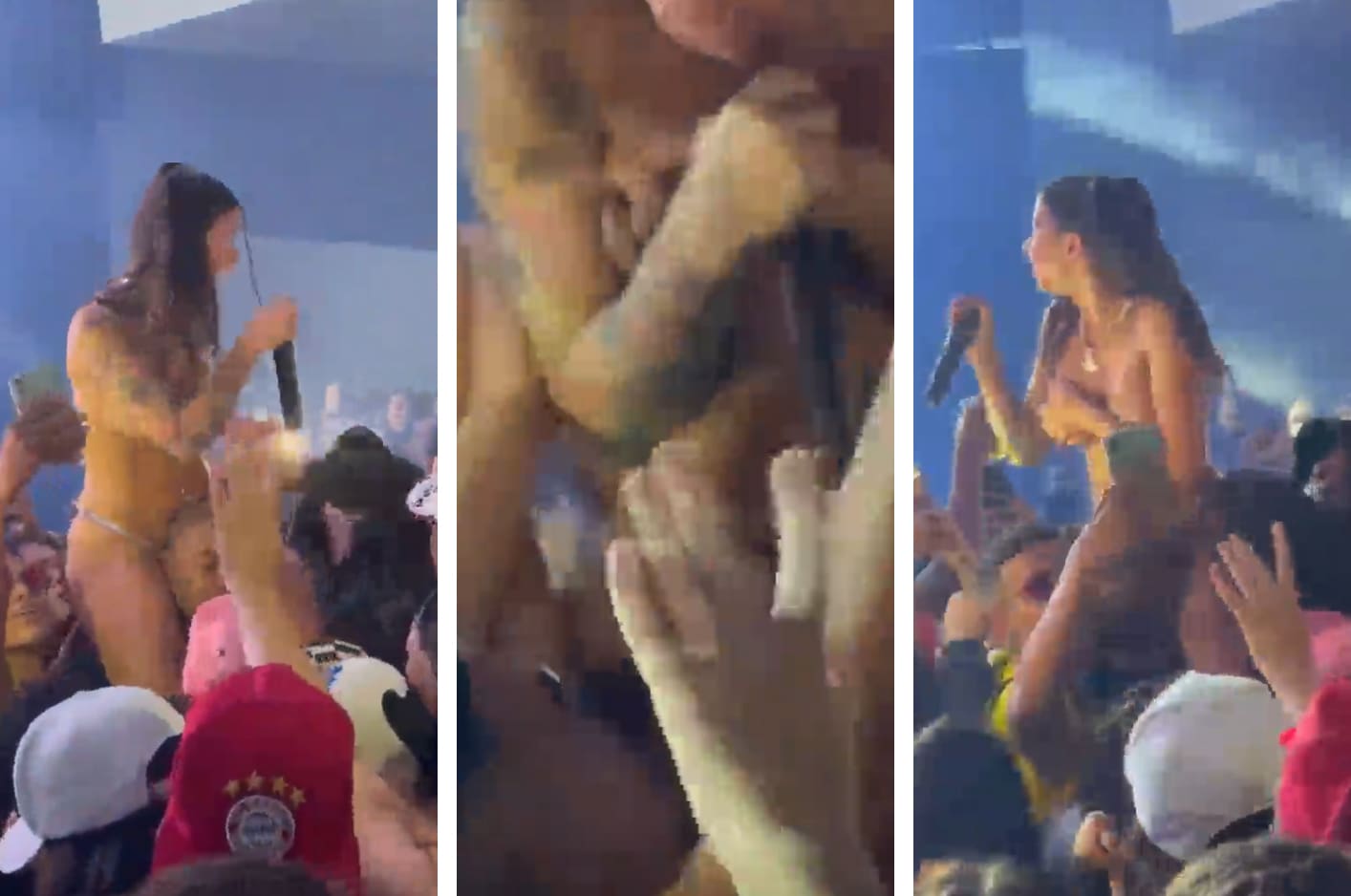 MC Pipokinha during one of her live concerts, where she daringly come in close contact with her male fans.
But this time, Pipokinha shocked viewers for doing what nobody expected from MC Pipokinha to be able to do.
And that is performing explicit sex acts, in front of a live audience.
It all began when a female fan got on stage where Pipokinha was performing.
That was when the scandal happened.
Both women began to turn up the heat, and exchanged kisses. Soon, after caressing the singer, MC Pipokinha, who was wearing a dress, laid down on the stage.
The fan, was was apparently naked, pulled up Pipokinha clothes, spread her legs, and started burying her head on Pipokinha's crotch, and began performing oral sex on her in front of the stunned audience.
Meanwhile, the singer kissed her fan, and her breasts, and even asked the staff if she could take the woman home with her.
After performing the sex act, the fan stood up, to then twerked in front of her idol.
Photos and also the videos of the act quickly went viral.
While many blasted her for going way too far, and despises her on social media platforms, many others defended MC Pipokinha.
First of, doing explicit things isn't anything new for the singer, and the act is something that can happen, sooner or later. And second, she allowed her fan to perform cunnilingus on her because she allegedly knew that her fans wanted to see her do that.
Pipokinha knew that the audience love her racy lyrics, and many are there to see her daring choreography.
Following this scandal, her song Bota na Pipokinha quickly went up on streaming playlists, rising up high on Spotify in Brazil.
Another instance of a singer going way too far, is Sophia Urista, a former contestant at the 'The Voice' U.S. in season 11 in 2016.
In 2021, at the Florida's Welcome to Rockville festival at Daytona National Speedway in the U.S., the singer told the crowd that she "gotta pee" but won't be able to make it to the bathroom. So instead, a man was invited onto the stage, so she could urinate on him.
Following the controversy, lawmakers in Brazil began an attempt to prevent children from seeing Pipokinha shows.
This was spearheaded by politician Ivanilson Marinho, who filed a request to a court that would see children and teens banned from the singer's future shows.
Marinho, a Member of Parliament, said that it's not just the singer's lyrics that are inappropriate for minors, but also her racy onstage antics. He claimed that they could lead to serious consequences.
"Considering all the sexuality that the artist brings to using a childish appearance, as well as the various scenes of innuendo and real sex that the artist and her dancers do on stage; [...] considering the content of the singer's lyrics that extrapolate in sexual terms, being absolutely inappropriate for minors [...] I attend Your Excellency's presence to request a ban on the entry of children and teenagers to the funk artist MC Pipokinha's concert to be held in Gurupi on April 6th," he said.
Following the virality of her oral sex act on stage, Pipokinha issued an apology, but not for reasons critics might have hoped.
The controversial figure instead took to social media to say sorry for making derogatory comments about teachers' salaries while on stage in her native Brazil.
"First, I want to apologise to all of you and the teachers. I was misunderstood for what I said. If they felt offended by me, I apologise a lot", she wrote.
"I was suffering many attacks that did not come in the media. So, in the heat of emotion, I said the same thing. But at no point did I want to offend the teachers. I did not mean that. That's it."
Following this, the Brazilian singer said that she wants to release a sex tape with a fellow artist, MC Lan.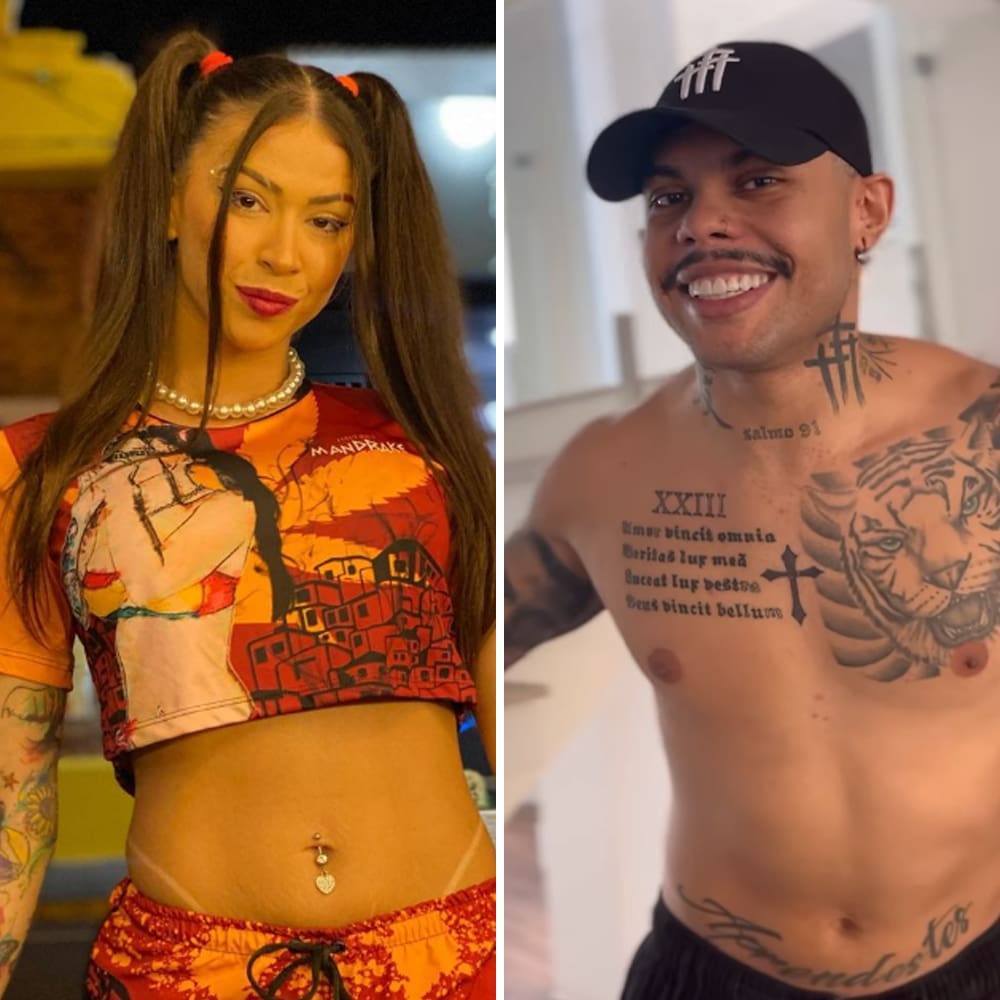 MC Pipokinha and MC Lan, a fellow musician.
Pipokinha who has also become a model on an OnlyFans-style platform, said that her "sex tape" should be soon available on adult streaming websites.
"A clip is coming, which is… how can I explain? Ever heard of 'sextape' ? I'm sorry to tell you this, but in this clip, me and the person in the clip are having sex naked. And this clip is from MC Lan and Pipokinha," he said, in a moment during one of her performances on stage.
Shortly after the announcement, Pipokinha published a video of her in bed with MC Lan on TikTok. She later revealed that the pair did what they promised, but weren't practicing safe sex, meaning that she needed to get a test.
Pipokinha shared an image of a negative pregnancy test.
She also posted a video on Instagram addressing MC Lan, saying that " [...] My period started. My God, I was terrified. You're not going to be a father. I scared you with the message. It's all right, it's already started. God, thank you."
This isn't the first time Pipokinha has run into trouble with law enforcement.
Before, she let cats lick her nipples in a shocking video. After the video went viral, Brazil's Public Prosecutor's Office said it was investigating the alleged zoophilia on the recommendation of Brazilian MP Matheus Araujo Laiola.
"We have just notified the Federal Police and the Federal Public Prosecutor's Office to investigate the crime of mistreatment (zoophilia) practiced by this person!" said Laiola.
A few months later, Pipokinha made headlines again, when a video of her exposing her buttocks to a furious pilot while in cockpit, went viral on social media.