Social media is a wonderful place where people can share almost anything. Social media connects people that are apart, and reach them in an instant. With social media, people can keep up with others, despite not seeing for years or even decades.
Unfortunately, that "everything" also means the bad things.
Fatima Khan from Ilford, a town in England, is a self-confessed "Snapchat Queen". She planned the murder of her boyfriend, a 19-year-old Afghanistan asylum seeker Khalid Safi with whom she had grown tired after two years together. She did this with the help of her lover, Raza Khan.
One day in December of 2016, Fatima Khan asked Safi to meet her after finishing work at Vigilant Security at around 5PM. This was when Safi was then repeatedly stabbed with a knife to the shoulder and chest by Khan outside of a Costa coffee shop in North Actor, west of London.
The Snapchat addict who was at the scene, filmed the scene on her mobile phone, as Khalid Khan was bleeding to death, falling to the street dying.
The 21-year-old woman then posted the footage of his boyfriend's last moments and dying breath to Snapchat, with the caption:
"This is what happens when you f*** with me."
Read: Teenage Girl Raped And Stuffed With A 'Hoe': And How People Memed It For Laughs
A screenshot of Fatima Khan's boyfriend Khalid Safi dying after the fatal stabbing.
It started when Fatima Khan and Khalid Safi were captured on a CCTV around the North Acton area, at one point entering a gym before heading to a pedestrian area outside Costa Coffee on Victoria Road.
Arriving at the café, Fatima Khan waited Raza Khan to arrive, by locking herself in the café's toilet to make sure Safi remained at the scene.
And when Raza Khan finally showed up, arriving at the scene around 6.30PM using a minicab, he was seen to somehow "know exactly where he was going."
Raza Khan knew what he was going to do, because he was informed by Fatima Khan of Safi's whereabouts.
This was when he confronted Safi.
When the brawl was about to happen, Fatima Khan unlocked herself from the toilet, and filmed Raza Khan fighting Safi. Safi who attempted to defend himself in the fight using a screwdriver, failed, as Raza Khan managed to fatally wound him with a stab to the chest that punctured his heart.
After successfully bringing Safi down, Raza Khan quickly fled the scene.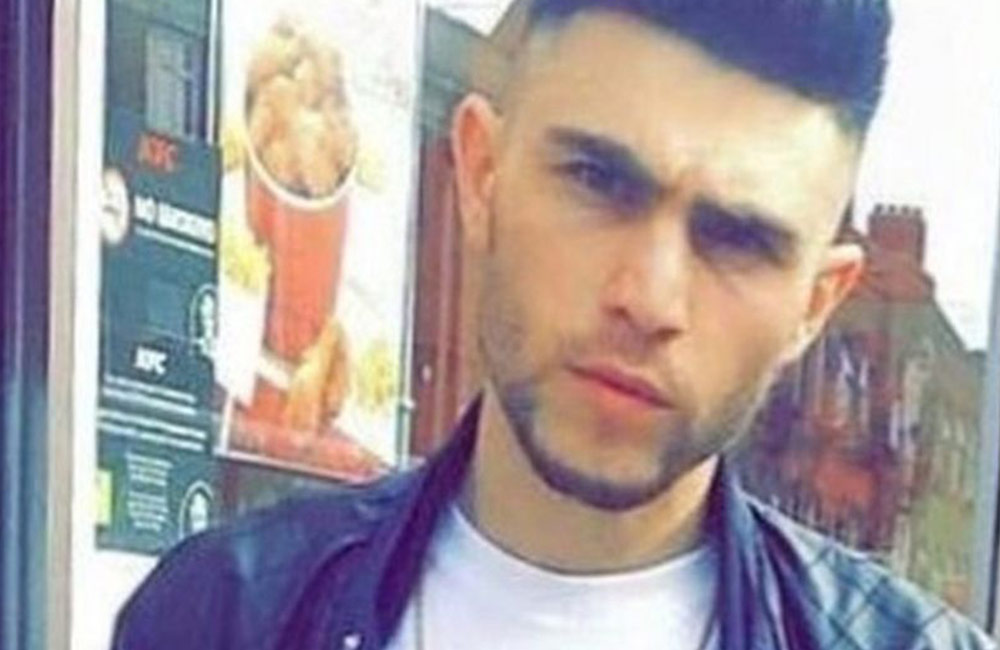 Raza Khan, wanted for murder. (Credit: SWNS:SOUTH WEST NEWS SERVICE)
Fatima Khan made no efforts to help Safi either during or after the attack.
She didn't even call emergency services or ask anyone for help.
Instead, she took out her mobile phone and filmed Safi dying in the middle of the street, drowned in his own blood.
"Fatima Khan did not call the emergency services, she did not ask anyone else to do so and she did not try to assist Khalid Safi at all herself," Prosecutor Kate Bex QC told the trial.
"Instead, she returned to the scene after Raza Khan had inflicted the fatal wound and videoed Khalid Safi as he lay dying in a pool of his blood on the pavement."
It should be noted that as with all Snapchat videos, the footage would have been automatically deleted within 24 hours. However in this case, one of the group of friends who followed Fatima Khan's online posts filmed the message.
It was through this that two years later, the footage re-emerged as the key evidence in Fatima Khan's trial.
When the police caught her, Fatima Khan denied murder and the alternative of manslaughter, saying she was ashamed of the video.
Fatima Khan said that she only asked Raza Khan for a loan of a few hundred pounds because she was overdrawn at the bank. But she said she panicked when Raza Khan arrived and the fight started.
During the trial, jurors were shown the disturbing footage on Snapchat, as well as CCTV images of the fatal confrontation between Safi and Raza Khan.
Prosecutor Kate Bex QC said that a few years earlier, the two men had before fought over Fatima Khan, at which Safi had been injured. And it was in the run-up to the murder, that Fatima Khan had been in daily contact with Raza Khan via Snapchat, the jurors heard.
Asked why she filmed Safi bleeding on the ground, Fatima Khan said: "It is so shameful. It's disgusting," The words weren't directed at Safi.
"I was just tired of it, getting assaulted before and him punching me again. I just wrote that so that people didn't try to assault me or harass me."
Fatima also claimed that she was terrified at the time, and posted the video as a "plea for help", the prosecutor said. However, there was nothing to suggest she experienced that fear, the prosecutor added, and Fatima made "no request for help".
In her defense, she told the court she had wanted to leave the scene before anything happened. But the prosecution argued this was contradicted by the fact she returned from the toilet to film Safi as he lay dying on the pavement.
Fatima also said that hadn't been able to call the emergency services after the attack as she could not get herself to use the keypad of her phone. However, she had been able to post several messages to Snapchat after the killing.
One of her post was captioned: "Uber long life", another one showed a video of her home's carpet when she arrived home after the murder. She was even heard talking to her parents, as if nothing happened.
"If she had ever been, she was no longer shocked and acting impulsively by that time," argued the prosecution.
Fatima Khan never reported the incident. It was Safi's relative who contacted the police a few days later, and gave them her address.
A jury at the Old Bailey found her guilty of manslaughter by a majority of 10-1.
Fatima Khan was found guilty of manslaughter after arranging for her boyfriend to be attacked by a love rival. (Credit: CENTRAL NEWS)
In mitigation, Fatima Khan's barrister Kerim Fuad QC, said she had a "pathological obsession" with her mobile phone and with the Snapchat app.
"It's become an increasingly worrying aspect of society that these devices are playing such a prominent role," Fuad said. "She may be Ilford's Snapchat Queen. I do not say that to make light of it, but she is another example of a youngster who seems to live her life through the prism of Snapchat."
"You may think she sees more of life through her phone than with her eyes."
Fuad also described his client as an "attention seeking Princess", who turned down Safi for Khan for yet more attention.
Fatima Khan was charged with joint enterprise murder, with an alternative of manslaughter or conspiracy to cause grievous bodily harm.
She wept uncontrollably as Judge Michael Topolski QC jailed her for 14 years.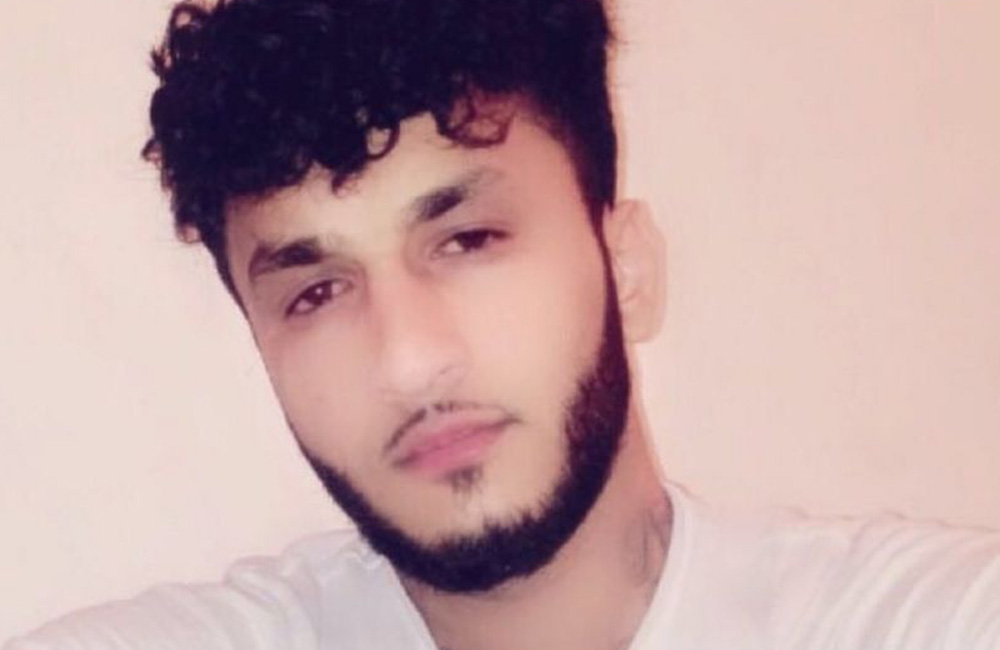 Khalid Safi was an Afghanistan asylum seeker, living in the UK for 5 years before he was murdered. (Credit: SWNS:SOUTH WEST NEWS SERVICE)
The Judge said that:
"After the attack, your disrespect for Khalid reached new and inhuman depths when in an act of grotesque contempt for him you calmly walked towards him as he lay dying and while surrounded by the decent caring people who had stopped to help him, you filmed him in the process of dying and take a still picture of him all of which which you sent with that chilling message to all your Snapchat friends."
"It's hard to understand how anyone could act in such a cold and callous and despicable way."
Fatima Khan was an office worker from Ilford, east London. She was nicknamed "Snapchat Queen" due to her addiction to the Snapchat app.
Before plotting the murder, she was in an on-and-off two year relationship with victim Khalid Safi. Shortly before the murder, she ignored his messages while bragging about being on a luxury holiday in Qatar. And before that, Safi bought her a watch as a present but when he turned up at her home, she threw the gift at him out of the window.
She threw the gift away from an upstairs window because her family did not know about the relationship, Prosecutor Kate Bex said.
Fatima Khan branded Safi a "lowlife" before recruiting the 19-year-old Raza Khan, her lover since around 2013.
Here, Raza Khan was said to be "a rival for her affections".
She filmed Safi brawling Raza Khan for around 15 seconds, which ended with Safi's death.
The court heard that Fatima Khan also had previous convictions for assault, shoplifting and fraud dating back to when she was aged 14.
And as for Raza Khan was also injured from the fight, his whereabouts is still unknown. Independent charity Crimestoppers has placed a £5,000 reward for whoever can help find this wanted man.
Related: Qandeel Baloch, And The Death That Came After Her Internet Fame Hits Back