Thailand is dominated by Buddhism, a religion that is generally conservative. And as Thailand is also strongly influenced by the more restrictive Asian culture, the industry that evolves around sexuality is rather kept in the dark.
At least, that is what the government is trying to make.
This is because in Thailand, things are quite the opposite. The country has gained notorious reputation for prostitution, and has become one of the most popular destinations for sex tourism. There, people can easily find live sex shows and red light districts.
There is no hiding, as things are legal.
Thailand has troubles eradicating this because the police force itself, as well as the economy, are reliant on the industry. This is said to be a fact that can be traced back to the Vietnam War. As a result, the sex industry is not itself illegal, but the activities associated with it, can be illegal.
Because of this, the government is constantly working to keep some of those in the dark to some degree, partly by employing a special section of its police force that consists of computer experts who constantly seek out Thailand pornography on the web and prevent netizens in the country from accessing it.
But one of its attempts to suppress online porn, apparently made one of its porn stars even more famous.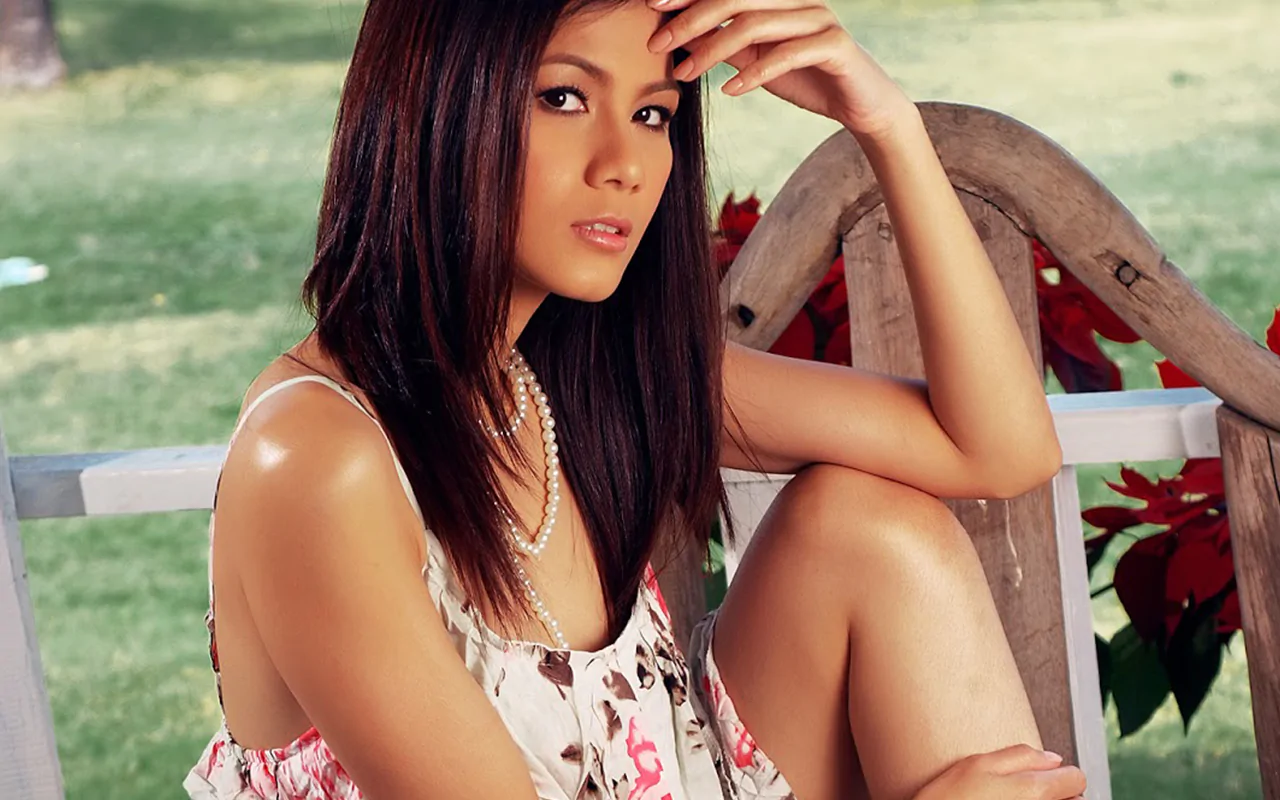 Suhi Noonan Thomas Land is also known as Kesarin Chaichalermpol, Nong Natt and Natt Chanapa.
It all began when Chanapa received modeling jobs, in which she quickly became popular. That happened because Chanapa was very young at the time, and was a new face in the business.
Soon, she received offers for a more striking job, and that included pornography.
It's worth noting though, that Chanapa's venture into the adult industry was not intentional at first.
She began her career in the entertainment industry before the age of 17. At first, she went into acting, and later, starred at B-grade erotic films when she reached the age of consent.
It was reported that she was persuaded to film her first pornographic film, when she was told that her film would not be sold in Thailand.
She was tricked, and the rest is history.
Since the very first of her adult film, the interest was so high, that her first adult film was among the most popular adult commodity in Thailand. Even before the story broke, her film that was initially sold in VCDs, was instantly pirated, and millions of copies were exchanging hands throughout Thailand and beyond.
It was at this time, that she was given the nickname "Goddess of Leather."
The police were tipped off about Chanapa's saucy works after fans posted messages on internet chat rooms, commenting on the fact that she was a porn star before she shot to fame as a model and television actress.
The Thailand government that knew about the heavy circulation of the video, tried to suppress the trading of the illicit material.
But with the internet becoming accessible to many people in Thailand, the government's attempts to curb the spread inadvertently put gasoline to the fire, and make the flames go hotter.
And what made it even hotter, was when Chanapa performed in hardcore pornography with foreigners (one Japanese man and one Caucasian man, at the same time).
At the time, such act had never been done in Thailand's adult entertainment industry.
As a result, Natt Chanapa managed to become the star of the underground and the shadowy video black market, successfully propelling herself into internet stardom and mainstream pop culture.
But realizing that hardcore pornography is technically illegal in Thailand, Chanapa could land in prison.
The actress quickly sought legal assistance from the Law Society of Thailand, which advised her to say that she was "not willing" to act in the movie, and that she should remain silent as anything she say could be used against her in court.
With eyes on Chanapa, the media awaited for the police's response.
While Chanapa starred in many different films, which have various of segments that include striptease to full intercourse, it was found that Chanapa made the films during different periods, rather than at a single time.
This can be seen from the shape of her body, which changed numerous times between her films.
This gave the notion that Chanapa was engaged in pornography for an extended period of time, and certainly for legal production.
As evidenced by the public's high demand, the police had no choice but to let Chanapa go, and let the public embrace her in the industry that put her into stardom.
It was at this time that the authorities found that pressuring Chanapa would only bolster her popularity, while undermining the prosecution's and court's ability to enforce any type of harsh sentence.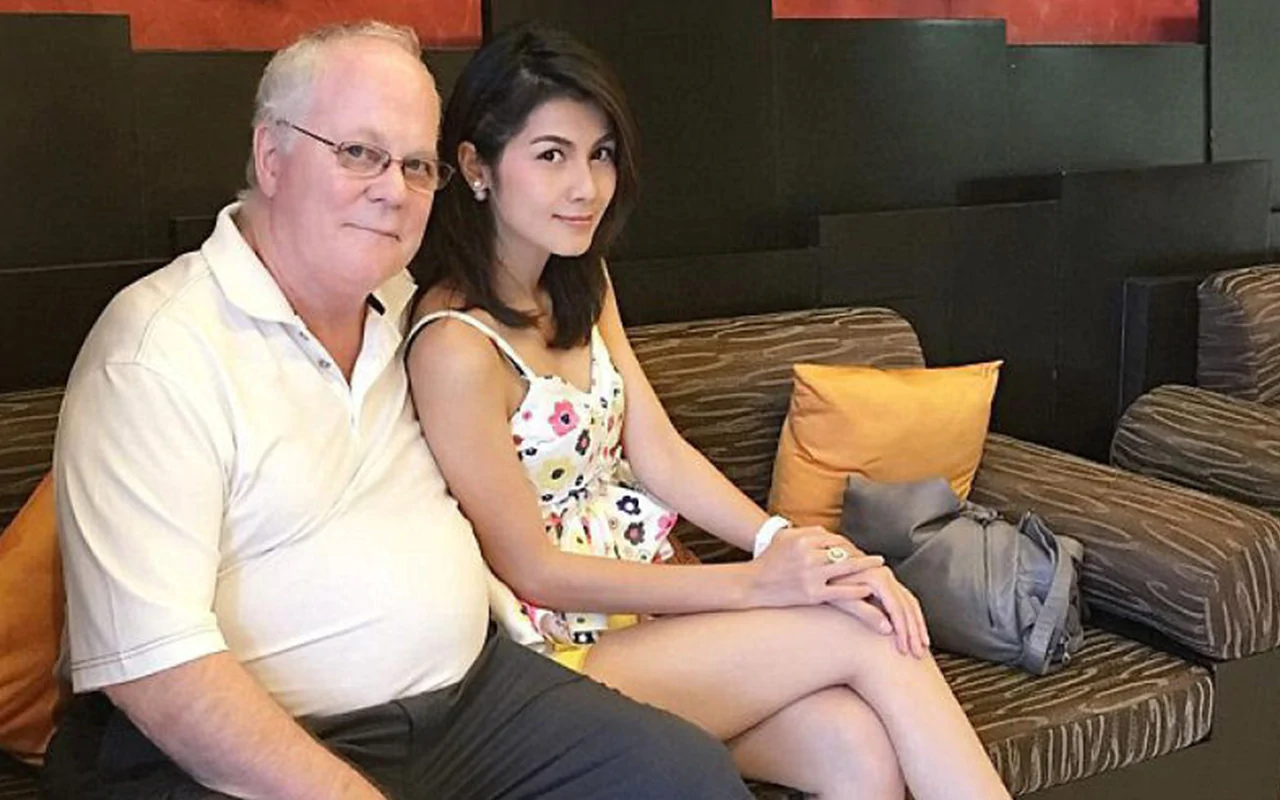 Natt Chanapa, and Harold Jennings Nesland Jr.
Because of this, the Thailand's Crime Suppression Division that called her for information, simply asked her to appear to answer questions regarding the investigation. It was not required for her to come.
"She has the right to come or not," said Colonel Wisut Wanibutr, the Deputy Commander of the registration division, who had accused her of acting in a hardcore film.
He said that it was his duty to summon her, but its Chanapa's right to turn herself in or not.
Knowing that she was given a choice, the 1985-born actress to not come and not meet the police.
It was then revealed that she was given six-digit sums in U.S. dollars for her work, since the accusation became public attention.
At one point, case drifted out of the spotlight when another police campaign spotted more internet pornography contents that deemed illegal. When the case was over, and the police renewed its interest on Chanapa, she decided to confront her accusers rather than dodge her alleged offences.
Chanapa was only given a suspended 6-month sentence, and was put on probation for a year.
Chanapa got away, simply because she was too famous. Harsh punishment was avoided due to her celebrity status and lack of public outrage concerning her crimes.
Chanapa temporarily quit the adult entertainment industry when she got pregnant. In an interview, she said that her pregnancy was not caused by her work. She miscarried from overworking. and broke up with the man after that.
She also quit temporarily later in 2012, when she married Harold Jennings Nesland Jr.. At the time, the elderly American millionaire was old enough to be her grandfather. The marriage only lasted several months.
Read: Mia Khalifa, The Internet Phenomenon That Far Outlived Her Porn Career