Apple is no stranger to lawsuits. It has dealt with Samsung and numerous others, and whether it won or lost, it's still the Apple people knew.
This time, the Cupertino-giant is being sued by Roberto Escobar, the brother of the infamous drug lord Pablo Escobar. He alleged that a security deficiency on his iPhone X.
Escobar said that he bought an iPhone X specifically for security, claiming that he has had several assassination attempts.
And here, Roberto Escobar said that he was assured by an Apple staffer that the iPhone X was "the most secure on the market" and "will never be" vulnerable to any exploits. But after purchasing the phone, Escobar claims to have received strange FaceTime calls from a mysterious man named Diego (due to a well documented exploit).
Diego was said to have figured out Escobar's address.
Following that, Diego started sending threatening letters to his house, ultimately forcing him to move in January 2019.
Escobar claims that hiding from Diego caused him a lot of emotional distress, and costed him a lot of money.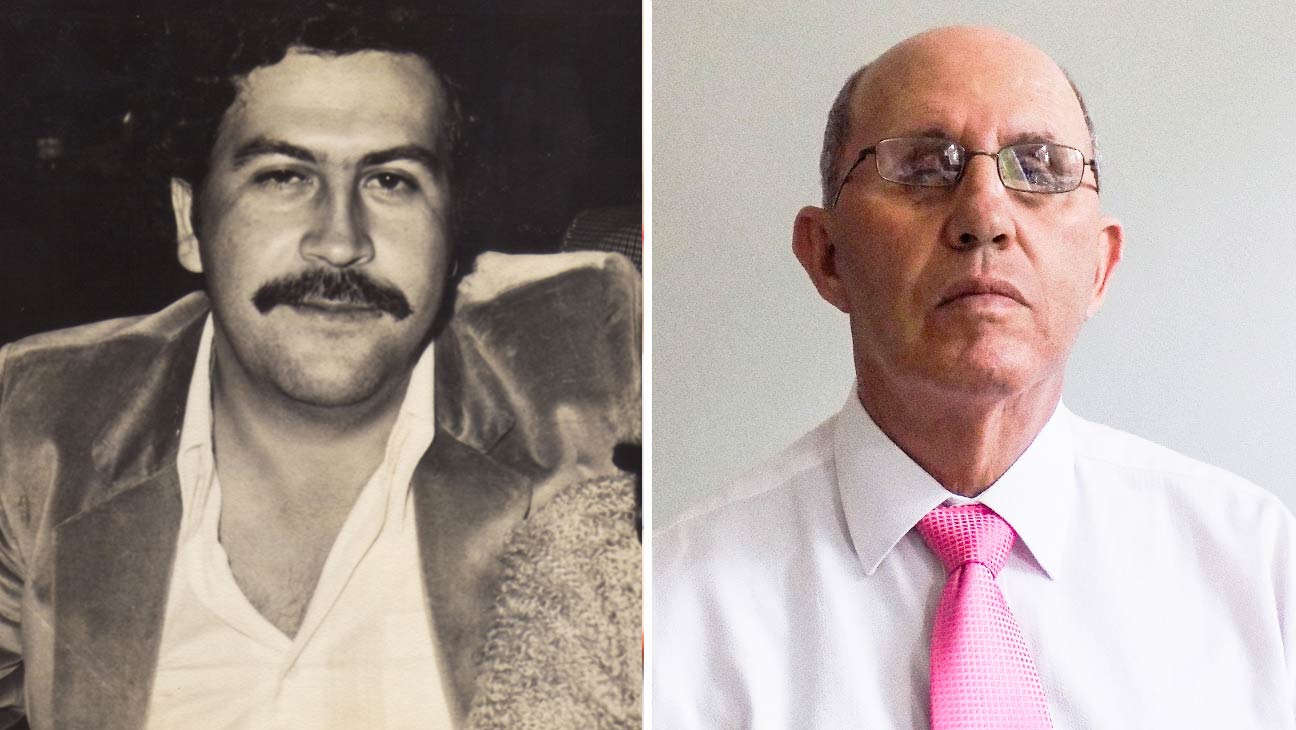 Pablo Emilio Escobar Gaviria (left) and his brother, Roberto de Jesús Escobar Gaviria (right)
In the lawsuit, Roberto Escobar delivers three causes of action outlining why he is suing Apple:
The Breach of Contract: Refers the lawsuit where Escobar claims he entered into an oral agreement with Apple, which was then broken when the company didn't "provide a phone free of exploits." For this, Escobar wants $100 million.
The Negligence/Negligence Misrepresentation: said that Apple "breached its duty of care" and "failed to notify" Escobar when the FaceTime exploit was found. He wants $500 million for this.
The Negligent Infliction of Emotional Distress: centers around the above points, including the "humiliation, embarrassment, mental and emotional distress and anguish" among others. Roberto Escobar wants $2 billion.
At the end, Escobar is suing Apple for a $2.6 billion.
People speculate that Pablo Escobar's brother is suing Apple for publicity.
His company, Escobar Inc., is just like Apple, as it is no stranger to lawsuits. But unlike Apple, Escobar has used lawsuits in the past to gain public attention. For example, it had used used this kind of increased visibility to "launch" phones (which are known to be re-labelled models by other manufacturers), and then scam the public into giving it money.
And going against Apple in a lawsuit, should give Escobar Inc. the publicity it wants.
The lawsuit was filed in California by Janney & Janney.
Previously in the late 2019, Escobar said he was planning to sue Apple for $30 billion because the company was cheating people by "selling worthless phones." And at the same time, Escobar launched a $350 foldable smartphone made out of gold that he said was "unbreakable."
Escobar at the time said he was prepared to go head-to-head with companies like Apple and Google in the smartphone business.
"My phone cannot break," Escobar boasted, "because I did not have to make a glass screen like Samsung. Our screen is made of a special type of plastic, and we still have the best resolution. Our special plastic is very difficult to break."
Further reading: Pablo Escobar's Brother Won A $3 Million Dispute For Owning 'PabloEscobar.Com'