The NFT market exploded in 2021, and has bagging a number of people whopping sums for money and digital tokens.
And this time, World Wide Web inventor Tim Berners-Lee is jumping on the bandwagon by auctioning off an NFT representing the original source code of his creation.
Here, Berners-Lee bundled his creation into several items:
The original archive of dated and time-stamped files containing the source code for the original World Wide Web.
A Scalable Vector Graphics (SVG) representation of the full code.
A letter Berners-Lee wrote reflecting upon the code and his process of creating it.
An animated visualization of the code being written. A visualization of the full World Wide Web source code. (Credit: Sotheby's)
Tim Berners-Lee invented the World Wide Web back in 1989, by connecting different pieces of information on the early internet through hyperlinks.
After that, Berners-Lee also built the first web browser and server, but refused to patent his invention.
Then, in 1993, CERN, the research organization Berners-Lee was working for, relinquished all its rights to the technology and put it in the open domain.
"The core codes and protocols on the web are royalty free, just as they always have been," Berners-Lee said. "I'm not selling the web - you won't have to start paying money to follow links.
"I'm not even selling the source code.
"I'm selling a picture that I made, with a Python program that I wrote myself, of what the source code would look like if it was stuck on the wall and signed by me."
The auction began on June 23, with an opening bid of $1,000.
The item was sold through the auction house Sotheby's to an unidentified buyer for a staggering $5.4 million.
Proceeds go to charities chosen by Berners-Lee and his wife.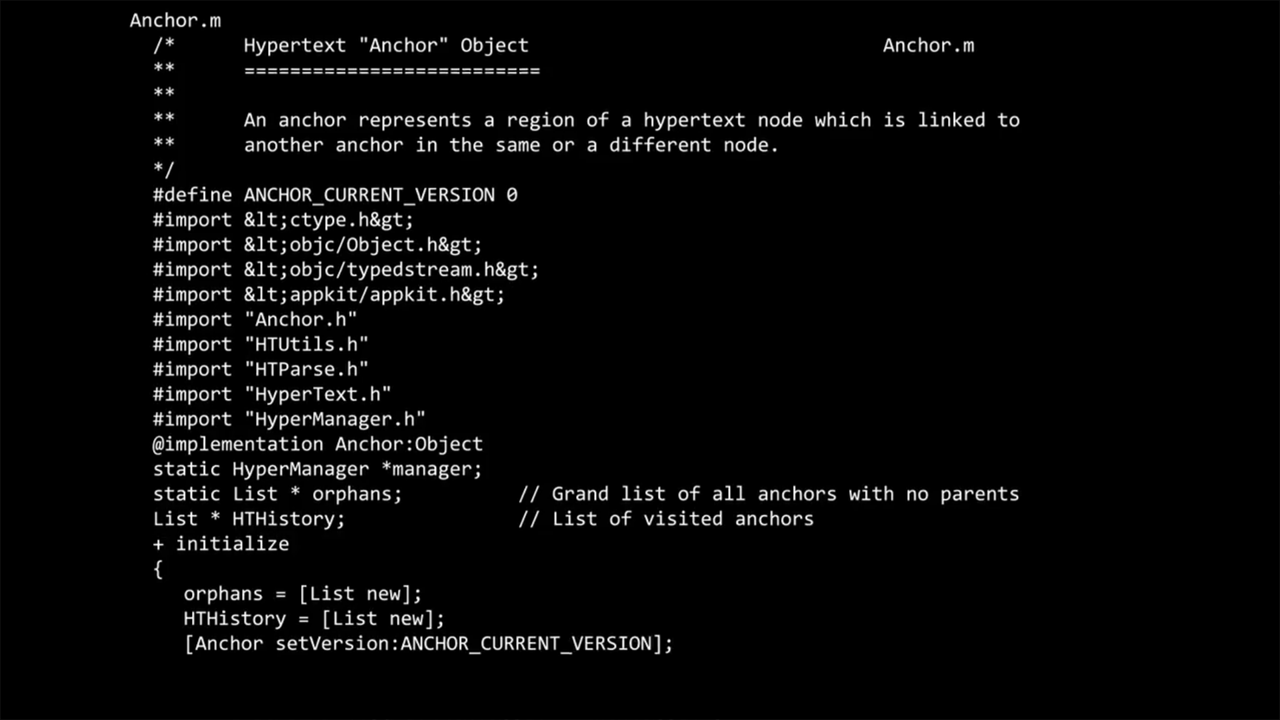 A error caused by the encoding of HTML. (Credit: Sotheby's)
It's worth noting, that the source code has some errors.
The animated visualization, the source code has its angle brackets all wrong.
What should be brackets shown with '<' and '>', the brackets had been translated into HyperText Markup Language (HTML), making them appear as '&lt' and '&gt'."
Such code would not work and could not be compiled.
It was suggested that the mistakes were caused by Berners-Lee for sure, but from the person who created the video using a web service to pretend to type the text in the video.
Encoding brackets with HTML is often used to protect the code from "escaping."
But in this case, it appeared to have been done in error.