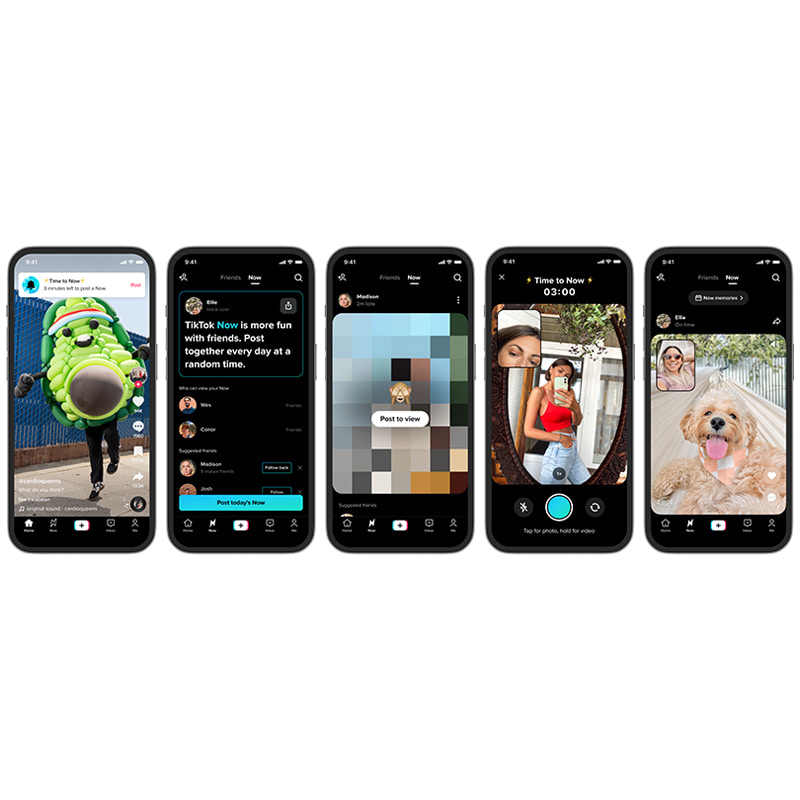 Social media networks are pretty much similar. But still, they have their own fans. And copycats are just making things even more confusing, if not similar.
Because copying others' work isn't a crime when it comes to features, Facebook was famously known for copying Snapchat, when Instagram introduced its own version of Stories. Since then, copying others feature has become pretty common.
Another notable moment, was when Clubhouse debuted, and almost everyone in the social media business is trying to copy its feature.
Reddit with Reddit Talk, and Twitter with Spaces, to name a few.
And this time, in an unexpected move, TikTok is also becoming a copycat.
The phenomenal short-form video hosting service owned by Chinese company ByteDance, copied BeReal, and called the feature its own.
BeReal is a French social media app released in 2020, but only gained massive popularity in 2022.
Its main feature is a daily notification that encourages users to share a photo of themselves and their immediate surroundings given a randomly selected two-minute window every day.
TikTok Now on the other hand, is a feature that is extremely similar to that on BeReal.
According to TikTok in a newsroom post, TikTok Now is a way for users to share moments and experiences with others, by prompting users to capture a ten-second video daily.
While the idea is to offer a more authentic sharing experience, this concept is pretty much the same as what's found on BeReal.
This is because enticing users to create a post in short time, is like making users to brainstorm and create authentic moments of themselves, meaning that contents should be spontaneous.
But unlike what TikTok copied, BeReal has a unique way for users to capture their moments.
And that is by allowing users to create posts using their phones' front and back camera, taking in the user and the surrounding area. Users can then react to posts using comments or emojis.
And speaking of copycats, this particular feature has been copied by Snapchat.
Credit: TikTok
Back in August 2022, Snapchat announced the 'Dual Camera' feature.
According to its announcement, the feature is "a new way for Snapchatters to capture multiple perspectives at the same time – so everyone can be part of the moment, as it happens."
"Open your Snapchat and you'll see a new icon in the camera toolbar. With one simple tap, you can start creating Snaps and Stories, or more polished Spotlight videos, with double the perspective."
In the tech world, particularly in the social media business, where competition is harsh, tech companies need to brainstorm for ideas, in order to keep users happy and preventing them from getting bored.
They need to balance a great platform and useful feature, with user demands and tech trends.
And it seems like copying younger competitors have become the way of survival.
Whereas Facebook and Instagram copied Snapchat, and Twitter and others copied Clubhouse, the already young TikTok is copying BeReal, which is even younger.