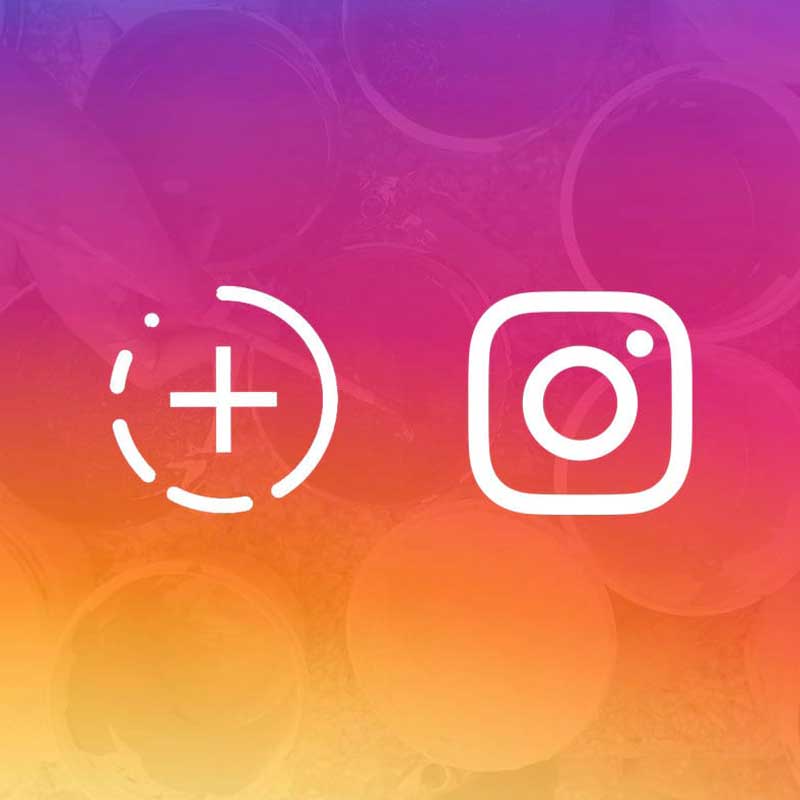 No matter how many of them are out there, social media networks are pretty much similar. But still, they have their own fans. On August 2nd, 2016, things are getting even more similar for Instagram and Snapchat as the former created Stories.
Stories by Instgram sits at the top of Instagram using a simple design choice. Putting itself against Snapchat's very own Stories, Instagram's Stories are there to garner more engagement. People love attention, and Instagram is throwing itself in to host the party.
What makes Instagram's Stories as something of a copycat, is because it resembles Snapchat's by much. The two are so similar that users may find Instagram's to be not at all innovative.
To break their similarities down, the highlights are: users using Stories can compile a series of photos and videos into one single, but separated stream. This is the first similarities. To see a Story, users can choose from a top navigation bar which includes friends or popular Instagram accounts. When the user has added a new photo or video to their Story, a colorful ring will appear around their avatar.
And for users that created a Story, they can see who were the viewers by swiping up to see a list of usernames. They can also adjust their privacy setting in order to make their Stories appear to only followers.
If looking at their core, Instagram's and Snapchat's Stories also involve similar procedure: shoot, decorate, share. The two also have Stories that disappear after 24 hours. While Instagram's Stories still lacks some Snapchat's advanced features, Instagram basically copied Snapchat.
Users couldn't agree more.
When the CEO of Instagram Kevin Systrom clearly admitted that Instagram copied someone else.
"When you are an innovator, that's awesome. Just like Instagram deserves all the credit for bringing filters to the forefront. This isn't about who invented something. This is about a format, and how you take it to a network and put your own spin on it.
Facebook invented feed, LinkedIn took on feed, Twitter took on feed, Instagram took on feed, and they all feel very different now and they serve very different purposes. But no one looks down at someone for adopting something that is so obviously great for presenting a certain type of information.
Innovation happens in the Valley, and people invent formats, and that's great. And then what you see is those formats proliferate. So @ usernames were invented on Twitter. Hashtags were invented on Twitter. Instagram has those. Filtered photos were not invented on Instagram.
And I think what you see is that every company looks around and adopts the best of the best formats or state-of-the-art technology. Snapchat adopted face filters that existed elsewhere first, right? And slideshows existed in other places, too. Flipagram was doing it for a while. So I think that's the interesting part of the Valley. You can't just recreate another product. But you can say 'what's really awesome about a format? And does it apply to our network?'
Don't you think that Snapchat's done a really awesome job? And Facebook's done a great job. And Instagram's done a great job. I think all of these companies have done a great job. Some people invent stuff. We've invented things.
Gmail was not the first email client. Google Maps was certainly not the first map. The iPhone was definitely not the first phone. The question is what do you do with that format? What do you do with that idea? Do you build on it? Do you add new things? Are you trying to bring it in a new direction?
We're bringing some new creative outlets with 'neon drawing.' You have different ways of navigating back and forth with this. You have a completely different audience. If you're a business, if you're a celebrity, if you're an interest-based account, you can have a giant audience. It's going to feel very different. I don't believe these two things are substitutes, and that's okay.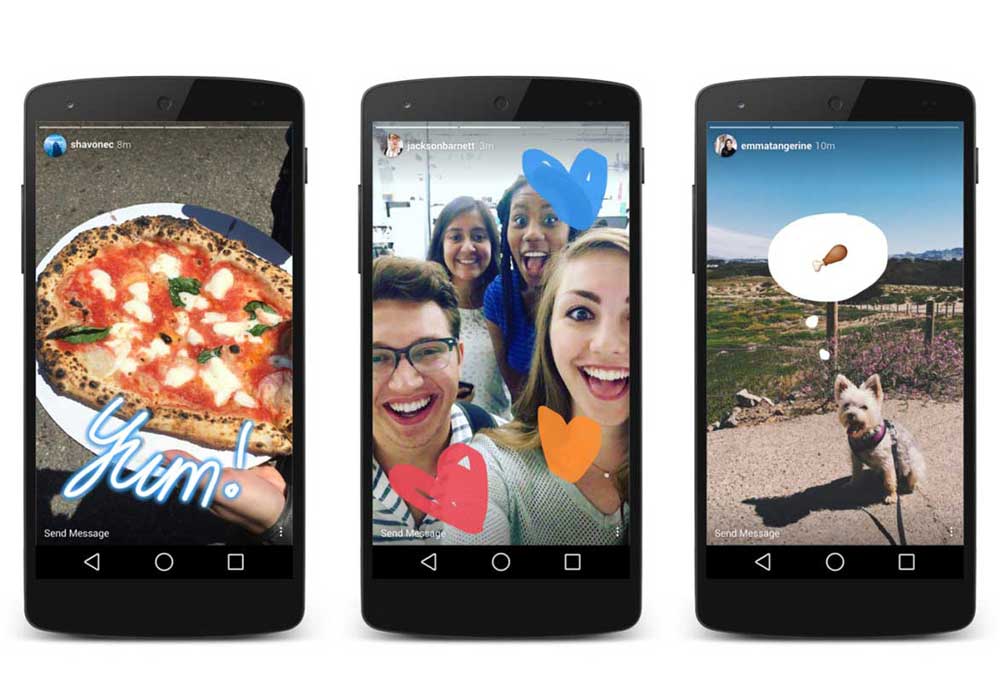 Added Twists That Made It Interesting
Instagram and Snapchat are both having a pretty healthy active user base. Being dedicated to their own goods, the two are separate brands that compete in the social-digital sphere using their own methods. But Stories here is like seeing Instagram wanting to get back on track.
But Instagram doesn't every part Snapchat's feature as a whole. The company that has been acquired by Facebook, calls this as a solution to "overposting." So although Stories seem to be a copy of Snapchat's, Instagram gave its own version a bit of twist, making Instagram's Stories a feature for a storytelling interface.
Snapchat is known for its disappearing messages, popular among teenagers as well as adults. With the many contents and features, Snapchat is a place where brands can advertise without overwhelming people's feed. This is something that Instagram has long lacked. Instagram contents are more Like-driven.
Instagram Stories won't likely bring users who fled to Snapchat, but it will certainly decrease the number of users in leaving to try that Snap-styled Stories. Furthermore, Stories are less calculated by algorithm if compared to the average Instagram post, so they can appear as they should be.
And as an added advantage, Instagram is marginally easier to use if compared to Snapchat. Snapchat has been confusing for early users, and with a more confusing interface, it's troublesome to learn the bits of Snapchat. On the other hand, Instagram has been known to be great in delivering interface and experience. And for that, it can put its added feature and improvements to make it more enjoyable to use.
For example, Instagram Stories is more focused on the obvious: labelled buttons are used instead of swipes, and each offer information about where the users are at the moment. So here people will less likely to get lost like on Snapchat. Another example is that Instagram has an explicit Send Message button instead of a swipe up.
The simplicity rule of the Instagram never fades, and this is where it shines. Simple things like those, are all adding up to the experience, and here at this category Instagram excels Snapchat. So yes, Instagram Stories do have the chance to compete straight against Snapchat, although Snapchat's Stories do have its own advantages.
Instagram Stories is globally rolling out to users on both iOS and Android.