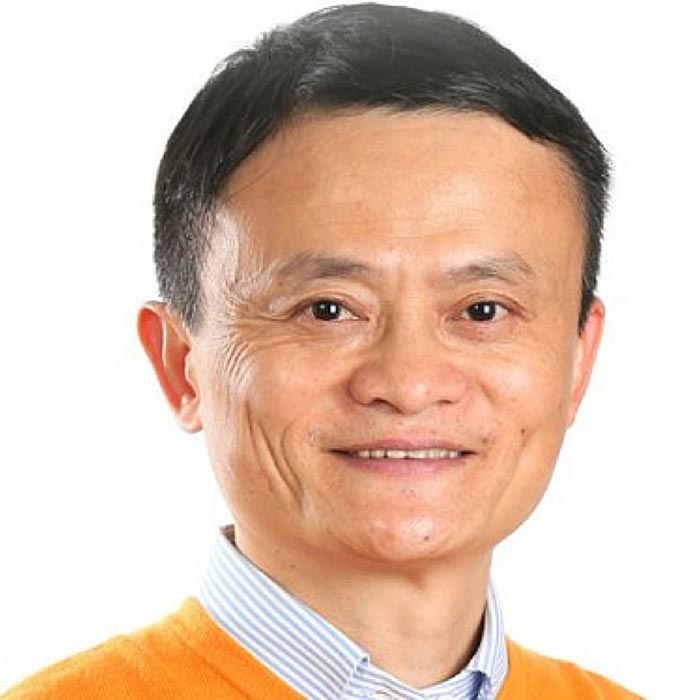 "Never give up. Today is hard, tomorrow will be worse, but the day after tomorrow will be sunshine."

- Jack Ma
Sometimes choices have great consequences, but the choices that are really transforming China are mostly made by small ones, made by people relatively unknown to anyone.
Jack Ma that never touched a computer until 1995, is China's best known internet entrepreneur. Despite growing up in China during the Cultural Revolution - in a period of total state control of the economy - he developed his entrepreneurial instincts that propelled him to become a successful entrepreneur and enabled him to build a company outside the usual government channels.
Ma, without any business academic background nor the monetary support, is a forward-looking entrepreneur with the ambitious goal of changing China's corporate culture. He is the power behind the largest B2B trading platform website in the world, Alibaba.
Early Life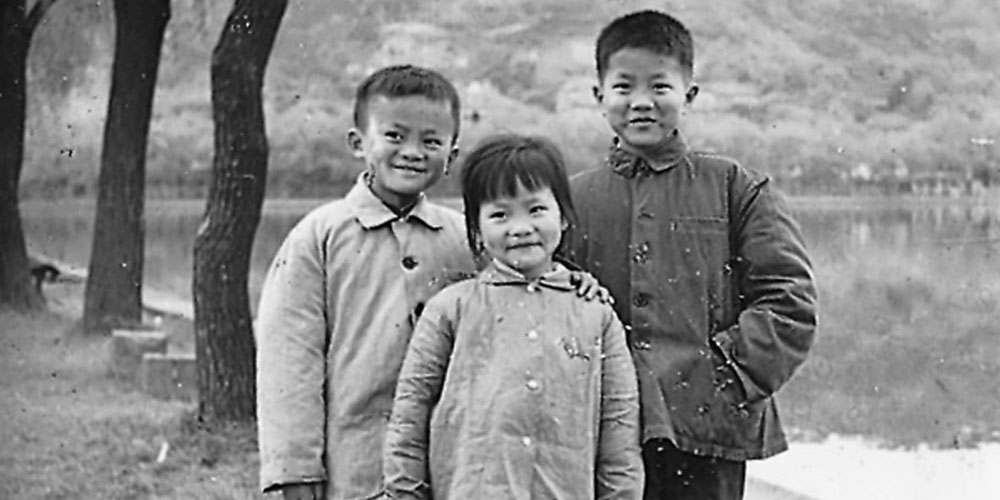 Jack Ma (left) photographed with his older brother and his younger sister.
Jack Ma, also known as Ma Yun, was born in October 15th, 1964 in Hangzhou, a city in an eastern coastal province of Zhejiang not far from Shanghai, China. Ma that taught himself English by reading book became a tour guide, thanks to China's new economic policies that opened up the country to the rest of the world in the late 1970s. His excellent command of English and his knowledge of Hangzhou allowed him to be really good in this job. Ma began his early job by showing up at the single hotel in Hangzhou.
For the next eight years, he came the the hotel on a daily occasion and offered a free tour of the city for English-speaking guests, which allowed him to further practice his conversational English skills.
"I got interested in learning English. I rode my bike for 40 minutes every morning, rain or snow, for eight years to a hotel near the city of Hangzhou's West Lake district, about 100 miles southwest of Shanghai. China was opening up, and a lot of foreign tourists went there. I showed them around as a free guide and practiced my English. Those eight years deeply changed me. I started to become more globalized than most Chinese. What I learned from my teachers and books was different from what the foreign visitors told us."
Jack Ma got his "Jack" name from an American tourist whose husband and father shared the name "Jack". They were the ones that suggested Ma Yun take the name for himself to help make contacts.
In 1979, Ma met Ken Morley from Australia and his family. Ma and Morley's two kids spent three days together and played Frisbee and became pen pals. In 1985 they invited Ma to go to Australia for a summer vacation. Ma accepted their invitation and went in July to stay there for about a month.
This was Ma's first-ever overseas trip. "We did all the usual things like go to Taronga Park Zoo," said Morley.
"Before I left China, I was educated that China was the richest, happiest country in the world. So when I arrived in Australia, I thought, Oh, my God, everything is different from what I was told. Since then, I started to think differently," said Ma.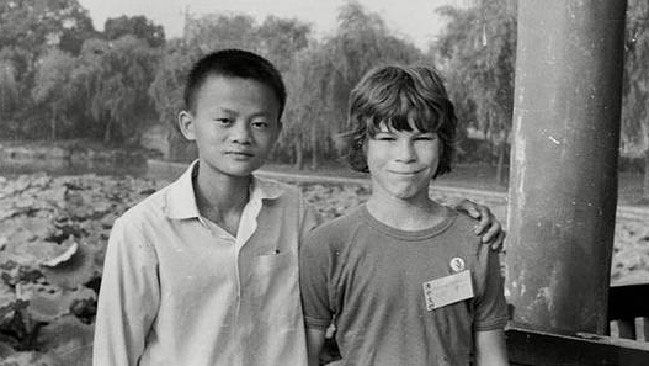 Over the next three decades, Ma and the Morley family remained close. Ken Morley frequently visit to help at the university where Ma taught English. He contributed $22,000 for helping Ma in buying his first apartment in Hangzhou, outside Shanghai.
Although he failed the entrance exam twice, he eventually attended Hangzhou Teacher's Institute (Hangzhou Normal University) and graduated in 1988 with a bachelor's degree in English. While attending the university, Ma was elected student chairman and later became chairman of the city's Students Federation. After he graduated, he later became a lecturer in English and International Trade at the Hangzhou Dianzi University with a 100 to 120 renminbi salary ($12 to $15) per month.
Early Careers
"I always had a dream that when I finished my five years, I would join a business - a hotel or whatever. I just wanted to go do something. In 1992, the business environment started improving. I applied for a lot of jobs, but nobody wanted me!"
Jack Ma's English skills were proficient that he founded his own translation agency. Working with some of the first U.S. and other foreign companies doing business in China, Ma became aware of their success stories.
Ma made a trip to the U.S as an interpreter. There, he contacted his friend from China who was living in Seattle. When he was a guest at his friend's house, for the first time Ma came into contact with a computer. At that time, personal computers were virtually nonexistent in China.
"I was scared, because very few companies in China had computers. Computers were considered very high technology and very expensive," Ma said in an interview. "So my friend said, 'Jack, it's not a bomb, just touch whatever you want.'"
Ma was so fascinated to computers and internet that he asked his friend to create a website for his translation agency. The website was put online in 1995.
"I had never touched a keyboard before that. That's why I call myself 'blind man riding on the back of a blind tiger,'" recall Ma.
Back in China, Ma said that "the day we got connected to the web, I invited friends and TV people over to my house," and on a very slow dial-up connection, "we waited three and a half hours and got half a page.... We drank, watched TV and played cards, waiting. But I was so proud. I proved (to my house guests that) the Internet existed."
Soon afterwards, Ma borrowed $2,000 from friends and launched the website China Pages, considered as the first commercial website in the country. Because the website has difficulties to find its business model, he called the business to stop.
Later, he spent a little over a year as General Manager for a joint telecommunications venture with China Telecom when it offered $185,000 investment. Ma resigned when everything he said was turn down. Then, Ma took a job at the Ministry of Foreign Trade and run a new government group to promote e-commerce. During this time that in 1998, Ma meet Jerry Yang, co-founder of Yahoo!.
Alibaba
Jack Ma's eagerness hasn't faded yet. Inspired once again to make use of information technology to do his bidding, in 1999 he managed to borrow $60,000. With the money, Ma and his team of 18 people launched Alibaba.com from his Hangzhou apartment after a two hour meeting, with a dream of making business easier for small to medium sized companies.
"I wanted to have a global company, so I chose a global name. Alibaba is easy to spell, and people everywhere associate that with 'Open, Sesame,' the command that Ali Baba used to open doors to hidden treasures in One Thousand and One Nights," recall Ma.
According to Ma, there were three reasons why the startup survived. "We had no money, we had no technology, and we had no plan. Every dollar, we used very carefully. The office opened in my apartment. We expanded when we raised money from Goldman Sachs in 1999 and then Softbank Corporation in 2000."
However, Alibaba expanded too fast. And when the dot-com bubble burst, the company had to have layoffs. By 2002, Alibaba had only enough cash to survive for the next 18 months. Alibaba had a lot of free members but the people didn't know how to make it earn money. Eventually, they developed a product for China exporters to meet U.S. buyers online. This model saved it from bankruptcy. By the end of 2002, Alibaba made $1 profits.
Under Ma's leadership, Alibaba which has no potential local competitors at that time, expanded very quickly and became a successful new player in the global market. With another round of financing, Alibaba attracted some major financial players. Among them were the Wall Street investment bank Goldman Sachs, and Japanese Internet entrepreneur Masayoshi Son. Alibaba got $25 million in this early funding.
It didn't take long for Alibaba.com to hit its first milestone. In March 2002, Alibaba hit its one-million user mark. During this time, it finally began making money.
At that time, with the success of Alibaba has made Ma hoped for something more. He had dreams to make the company public, and make his hometown of Hangzhou, one of China's fastest-growing cities. But its formal paperwork was filed in Hong Kong to take advantage of the island-city's special economic status. "Alibaba is founded by Chinese, but it's not a Chinese company. It belongs to Alibaba's users, all over the world."
In 2003, Ma expanded Alibaba's service and introduced a consumer online auction marketplace with Taobao.com, which means "searching for treasure." It quickly emerged as a serious rival to eBay, a newcomer to the Chinese consumer market. Taobao did so well that eBay shut down its own site in China. The success has helped Ma made the famous 2005 deal for strategic partnership with Yahoo! and acquired China Yahoo! (www.yahoo.com.cn), and gave the U.S.-based online consumer services provider a 40 percent stake in Alibaba.com for $1 billion. At the time, Alibaba that was valued at $4 billion, assumed control over Yahoo! China's operations.
With Ma as Chief Executive Officer, his company was now China's largest Internet company. And for the first time, the Hangzhou-born translator and former English teacher became a billionaire.
In 2013, Ma reached a long-desired deal with Yahoo! to buy back half of its 40 percent stake. Alibaba paid Yahoo! $7.1 billion for the shares, valuing Alibaba at about $35 billion. Yahoo! and another large shareholder, SoftBank, agreed to reduce their voting rights to 49.9 percent, even though the two combined still own more than half of Alibaba. Shareholders also approved a plan to pay as much as $2.5 billion to privatize Hong Kong-listed Alibaba.com, the group's flagship brand.
The Yahoo! deal allowed Ma to aim at a bigger target: making Yahoo!'s Chinese-language search engine comparable and fast enough to be par with Google and Baidu, the top search engines in China at the time. However, the Chinese government has told Yahoo! to restrict some freedom-of-information, such as automatically blocking domestic-user access to websites about Chinese political reform or human rights. But Ma believed in possibilities, saying that "the internet in China is definitely improving China in many ways: financially, politically and socially," he said in an interview. "Today, I think the Chinese government is changing very quickly. Whether it's because of the internet or not, I don't know."
As Alibaba became a phenomenon, Beijing started to show its interest in what Alibaba does. In the past, Ma thought the best way to keep the government happy was for Alibaba to do well and create jobs. But, he says, "when you have millions of [small companies] using your site and billions of dollars of transactions every day, the government cares."
From its roots as a global B2B (Business to Business) website and operates other companies with leading positions in the internet marketplace. Alibaba Group widened its service and include web portals, online retail and payment services, a shopping search engine and data-centric cloud computing services.
Under its flag, Alibaba Group holds: Alibaba.com, Taobao, Tmall, Juhuasuan, eTao, Alipay, Alibaba Cloud Computing, AliExpress, China Yahoo!, Laiwang, ChinaVision Media Group and Youku Tudou.
In 2011, after the fraud and counterfeiting scandals, Ma met with government officials 40 to 50 times.
In November 2012, as Alibaba's online transaction volume exceeded one trillion yuan (or $170 billion. More than competitors eBay and Amazon.com combined), Ma was labeled "trillion Hou", literally meaning Marquis of trillion Yuans in Chinese.
In January 15, 2013, Ma issued an open letter to employees stating his intention to retire from his post as CEO of Alibaba Group as of May 10, 2013. Ma then serves as Executive Chairman of Alibaba Group, with the CEO title goes to Daniel Zhang..
Today, Alibaba that values integrity, honesty, passion and teamwork, is the world's largest B2B e-commerce website and the largest e-commerce website in Asia. Alibaba Group's sites account for over 60 percent of the parcels delivered in China.
Ma that inspires business people with his message, "small is beautiful," successfully transformed e-commerce in China. With an expected market capitalization of $150 to $250 billion, Alibaba will find itself among the top ranks of U.S. tech giants, such as Facebook (NASDAQ: FB), Oracle (NYSE: ORCL) and IBM (NYSE: IBM).
On September 19th, 2014, Alibaba became a public company. It's IPO was regarded as one of the biggest in history with a market value measured as $231 billion. Ma became a multi-billionaire with a net worth of $16 billion with the shares he have.
In December 2015, Ma led Alibaba in acquiring SCMP Group (South China Morning Post), a China's and Hong Kong's flagship English-language newspaper, from Malaysian billionaire Robert Kuok who has been the media group's major shareholder since 1993. SCMP focuses on pro-political coverage of China, and by acquiring it for $266 million, Alibaba is venturing to go beyond e-commerce and to the media industry.
Ma has repeatedly said that one should "love the government, but never marry it." But the acquisition is not just about covering China and making it look good in overall, or just for influence or exposure. Among the motives, Alibaba wants to make media coverage in China "objective, fair and accurate", and more diverse; not just inside the scope of Western news and media opinions.
In September 2018, Ma announced that he would be retiring, with plans to dedicate most of his time and wealth to philanthropy and education through the Jack Ma Foundation.
"The thing is, I don't want to die in my office. I want to die on the beach," said Ma, envisioning his retirement.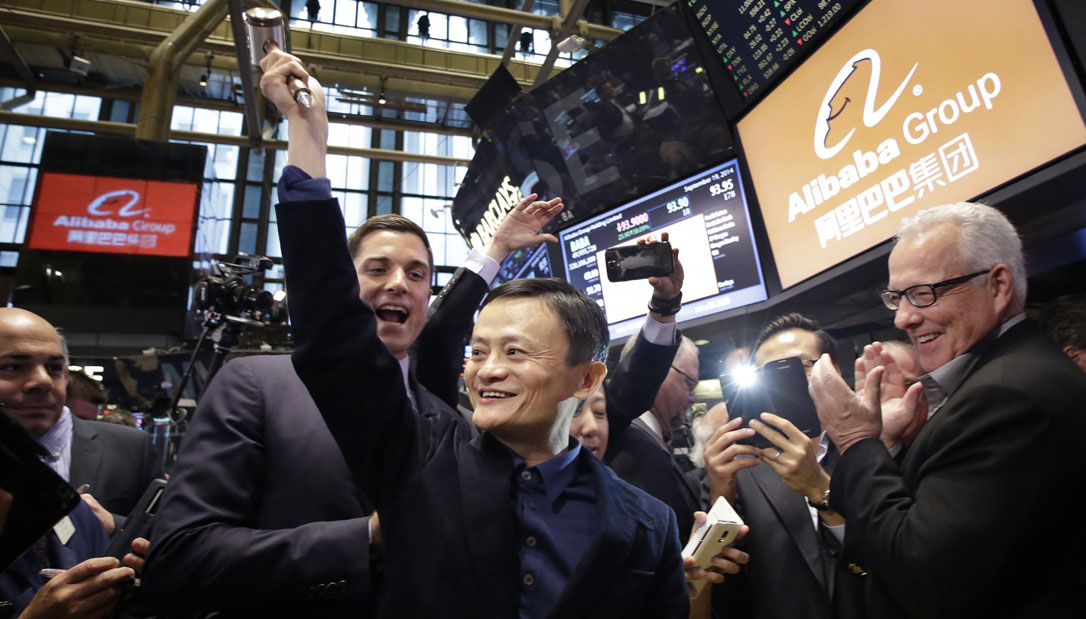 Other Works and Achievements
The thing is Jack Ma understands is that, he is where he is now because of his customers. His success story didn't make him forgets his humble beginnings where he started small, and never fails to pay respect to whom he owes his success from.
In 2001, he was chosen by the World Economic Forum as a "Young Global Leader" and in 2004 he was selected by China Central Television (CCTV) and its viewers as one of the "Top 10 Business Leaders of the Year."
He has been named as one of the "25 Most Powerful Business people in Asia" by Fortune in 2005, ranked 15th in "50 Who Matter Now" by Business 2.0 in 2006, and listed as one of the "50 Most Important People on the Web" by PC World in 2007.
In 2009 and 2014, Ma was Time's 100 list of the world's 100 most influential people. He was also chosen as one of "China's Most Powerful People" by BusinessWeek, and one of the :Top 10 Most Respected Entrepreneurs in China" by Forbes China in 2009. Ma received the "2009 CCTV Economic Person of the Year: Business Leaders of the Decade Award".
In 2010, Ma was selected by Forbes Asia as one of "Asia's Heroes of Philanthropy" for his contribution to disaster relief and poverty.
He was awarded an honorary doctoral degree by the Hong Kong University of Science and Technology in November 2013.
Ma is a board member of Japan's SoftBank and China's Huayi Brothers Media Corporation. He became a trustee of The Nature Conservancy's China program in 2009 and joined its global board of directors in April 2010. He is the first Chinese citizen to serve its board. In 2013, a day after he stepped down from Alibaba as the company's CEO, he became Chairman of the Board for the Nature Conservancy's China Program. On his behalf, Alibaba Group announced that it put 0.3 percent of its annual profit to help finance their call to preserve Mother Nature, particularly on water and air quality improvement projects.
As a environmentalist, Ma that is also an active philanthropist, responded to the criticism of the parctive of killing sharks for their fins. In 2007, Ma announced that he and his family had "sworn off Shark Fin Soup now and forever." Alibaba Group revised its listing policy and banned the sale of shark fin products on all of its platforms.
Ma is the first mainland Chinese entrepreneur to appear on the cover of Forbes.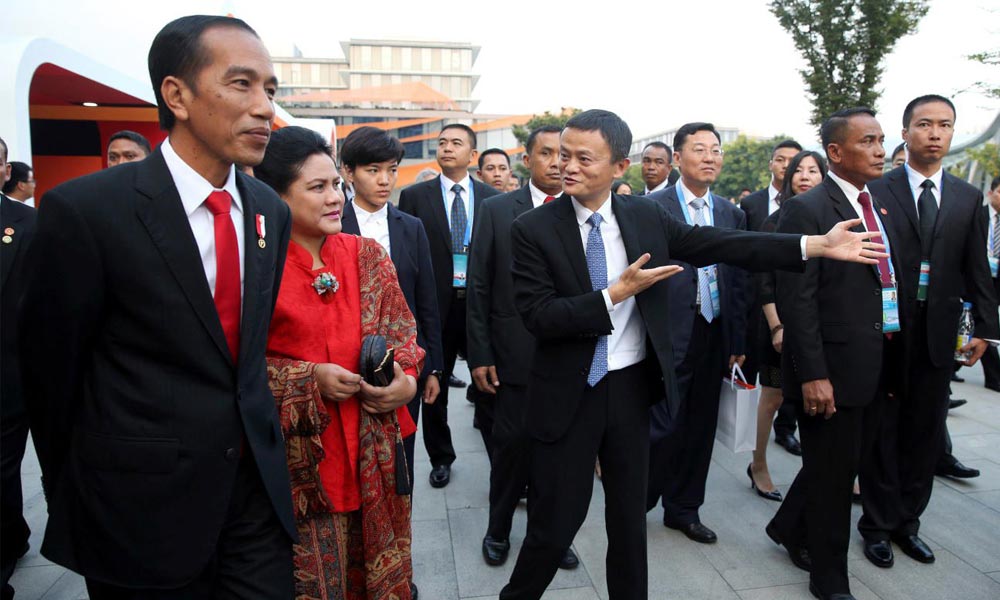 In 2016, Jack Ma was asked by Indonesian President Joko Widodo (Jokowi) to be his economic adviser for the G20 summit. Jokowi expressed his wishes to increase the cooperation between small and medium enterprises (SMEs) in Indonesia and Alibaba.
The President also seeks Ma's assistance in enabling the 56 SMEs to penetrate the Chinese and global market.
Ma, who responded positively to the invitation, stated that the Indonesian government's vision of the SMEs and support for its undertakings are consistent with Alibaba's. Ma joined Jokowi and his wife during their visit to Alibaba headquarters.
Jack Ma Against China
During one anti-regulation speech, Jack Ma was falling foul of China's President Xi Jinping after calling for an economic reform.
Ma pronounced that China's regulators harbor a "pawnshop mentality." The billionaire called for reform of a system that "stifled business innovation" and likened global banking regulations to an "old people's club".
That, having previously held that if the "banks won't change, we will change the banks."
Speculations suggested that Ma's statement was too much to handle for the Chinese authorities. Some said that Ma's speech angered the Chinese government, which viewed Ma's criticisms as an attack on the authority of the Communist Party.
Weeks later, after advising Ma to remain in China before launching an anti-monopoly investigation into Alibaba and Ant Group, Ma was not anywhere seen.
The father-of-three's Twitter account, one that had regularly seen several tweets a day, was suddenly left without activity.
News first surfaced when Ma didn't appear on his own reality TV show he "couldn't wait" to attend. His photo was even removed from the show's judging panel webpage.
A spokesperson for Alibaba said that Ma could no longer be part of the judging panel "due to a schedule conflict."
China's President Xi Jinping talked about the 'China Dream' and his desire to make China regain what it enjoyed centuries ago when its economy was the dominant one. Ma and some other tech titans have helped improved Chinese citizens' prosperity and economy.
However, Xi Jinping is also seen as a person who is strict with high profile figures and how those influential people voice their opinions, especially when they contradict him. The President maintains a strong power and order for the national prestige, that the state is pretty much in control of everything.
Between 2016 and 2017 a number of Chinese billionaires went missing. Some returned, but some never re-appeared.
Ma made a public appearance again on 20 January 2021 at the annual Rural Teacher Initiative, where he spoke to a group of rural teachers at the charitable event.
With his first public appearance after about four months disappearing, he eased concerns about his unusual absence, and surged Alibaba shares. Ma's reappearance has given investors peace of mind after a lot of rumors, allowing them to pile into the stock which had been a laggard in the market.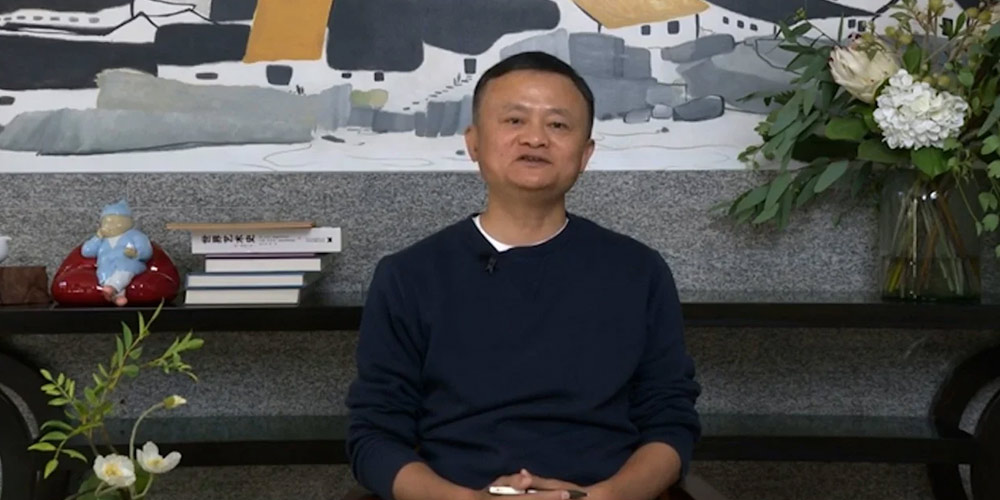 After months disappearing, Jack Ma made his first public reappearance, virtually for the annual Rural Teacher Initiative.
Personal Life
Jack Ma is married to Zhang Ying. The couple first met when they are still studying at Hangzhou Normal University. The couple married shortly after graduating in the late 1980s and both began working as teachers. The couple has one son and one daughter.
When Ma founded Alibaba, his wife also quit her job to support her husband and join Alibaba as the company's "political commissar." However, she said that she spent most of the company's early days cooking meals for the attendees of her husband's impromptu meetings at all hours of the day and running odd errands.
One day, a couple of years later, she asked Ma how much money the company had made, and Ma raised a single finger. "Ten million yuan ($1.6 million)?" she asked, and Ma said no. "A hundred million ($16 million)?" she asked, and Ma again said no. "One million ($160,000)," Ma said to her disappointment, until he added, "a day."
During the company's growth, Ma admitted that they had effectively "sacrificed" their son, born in 1992, for the sake of the company, sending him to child care five days a week and only seeing him on weekends. It was in 2002, when Zhang was the general manager of Alibaba's China headquarters, their 10-year-old son became addicted to online gaming and spent most of his time in internet cafes. He told his parents that it was pointless coming home because they were never there anyway.
Concerned about their son, Ma asked Zhang to step down and re-dedicate herself to becoming a full-time housewife. "Our family needs you more now than the company," Ma told her, asking her to choose between money and their son.
Ma has been appreciative of Zhang's sacrifice and her contribution to his success both at Alibaba and at home. "She helps me a lot with my career and family," he said.
Ma had spent some of this time in Bay Area, San Francisco. He rents a home there, and he has audited history courses at Berkeley. In 2015, he purchased a 28,100-acre land as his first property outside China made. Named Brandon Park in Paul Smiths, New York, Ma bought it for $23 million.
Ma that has lived in Zhejiang, is known for his English idiom and business jargon mixed with traditional Chinese proverbs. In discussing Taobao, he said that "eBay may be a shark in the ocean, but I am a crocodile in the Yangtze River. If we fight in the ocean, we lose - but if we fight in the river, we win."
Ma is worth $12.1 billion in 2013. Ma's fortune is up by $700 million since the year before as the value of Alibaba Group jumped after the company arranged to buy back the 40 percent stake of the company owned by Yahoo! and delist shares of its B2B commerce site Alibaba.com from the Hong Kong stock exchange. The purchase valued Alibaba at $40 billion.
"What is important in my life is that I can do something that can influence many people and influence China's development. When I am myself, I am relaxed and happy and have a good result."
Ma has been studying and practicing Chen-style Tai Chi Chuan. Since 2009, Ma began studying it with Sifu Wang Xian. In 2011, he hired several Tai Chi tournament-winning players to teach Alibaba's employees. Sifu Wang and Jet Li are teaching regular classes at the company. According to Ma's assistant, Ma wants that one day he will be remembered as a Tai Chi master, rather than just the founder of China's largest e-commerce titan.
While Ma made his own success, he didn't forget those people who were once cross paths with him. In the late 2004, Ma made a special trip to visit Ken Morley just before his death, and then sent the family a "very heartfelt letter" that was read out at his funeral. "I think dad saw something in him," said David Morley.
Ma honored Ken Morley as his mentor, as the person who changed his life from a penniless boy into a tycoon worth billions of dollars. Ma repays the Morleys' generosity by formalizing a $20 million fund to the University of Newcastle. This was one his biggest philanthropic handouts.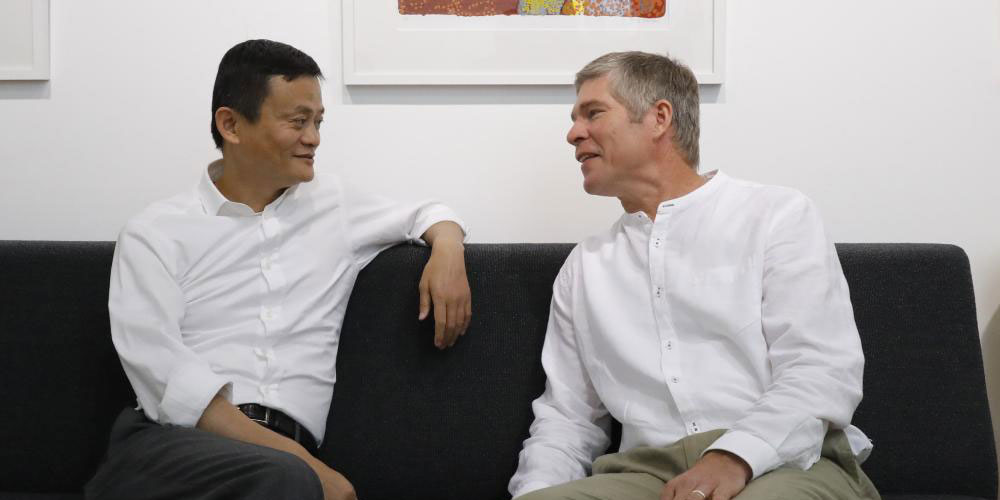 "I am very thankful for Australia and the time I spent there in my youth," Ma said. "The culture, the landscape and, most importantly, its people had a profound positive impact on my view of the world at that time."
"Dad would be so touched that their close friendship has led to this program,'' David Morley said.
Ma, who was famously rejected from nearly every job he applied for including KFC, would go on to become China's richest man and among the top 20 richest people in the world.
In 2020, his net worth increased to an astounding $50 billion, making him the richest man in China. Part of the cause, was the 'COVID-19' coronavirus which has made many of Jack Ma's businesses thrive as people shop more from the internet.