Jack Ma faced failure not only once or twice, but several times in his life. But the former tourist guide and the former English lecturer that turned into an entrepreneur, managed to conquer the Chinese e-commerce by founding Alibaba.
He saw an opportunity for his company to fill the that space by providing an online marketplace. With Alibaba, Ma introduced a template for key innovation that let to the future success of the company.
And with the company he founded and helped grew, Jack Ma became a billionaire, and also one of the richest Chinese.
Since then, the rest is history.
But Ma is known to have strong stance, in which he will keep that stance even in the face of the government.
In the late 2020, the Chinese billionaire said that lawmakers that enforce global financial regulations are like "an old people's club" and the existing rules aren't well-suited for Chinese tech innovation.
"We can't use yesterday's methods to regulate the future," Ma said at the Bund Summit in Shanghai.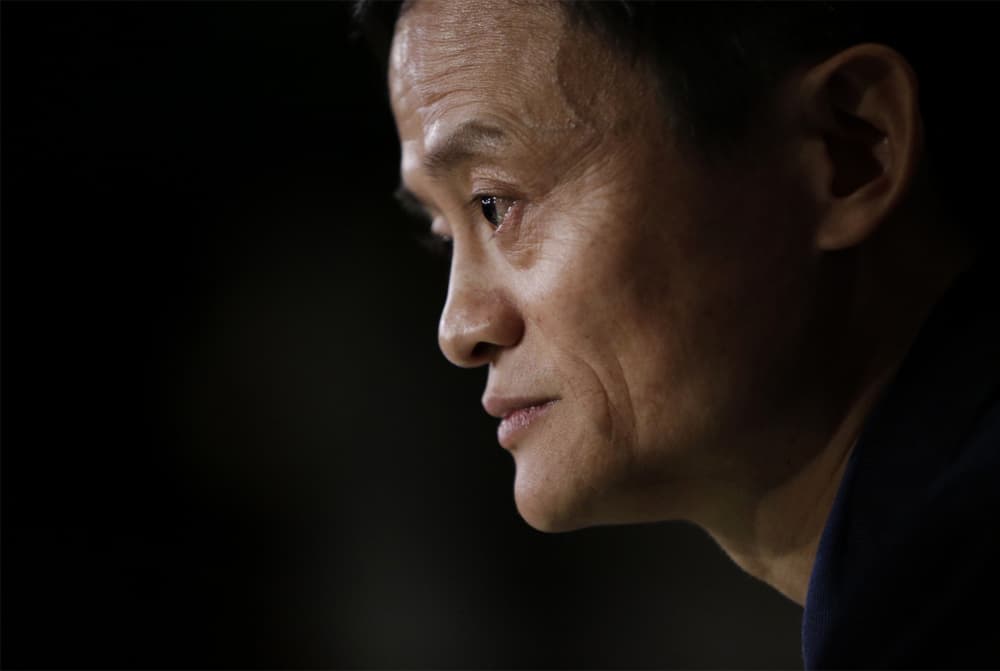 Jack Ma, the self-made billionaire and one of the richest in China.
"The race tomorrow will be a race of innovation, not regulatory capabilities," he said.
Ma's harsh comment came after Ma's fintech firm, Ant Group, had its IPO withheld. The firm was filing a dual listing in Hong Kong and Shanghai, with a reported valuation of $200 billion. Ant had the potential to pass even the world's most established banks, like Goldman Sachs.
Ant Group that is an affiliate firm of Alibaba, serves in part as the parent to Alipay, an ubiquitous payment processor among Chinese citizens.
But Ant Group has also faced criticisms in the past for veering into the business of some banks in China and siphoning off millions of customers. But in turn, the company managed to gain a huge number of investors, that the Chinese financial system reportedly called Ant Group a "blood-sucking vampire."
With the government in the way, Ma criticized policymakers that were behind international financial regulations, slamming them for their outdated framework and rulebook.
"We can't use yesterday's methods to regulate the future," Ma reportedly said on a conference.
He said that existing rules imposed buy the government aren't suited to specifically apply to development and innovation in China, in which they exclude opportunities for developing countries and young consumers.
Read: China Starts Investigating Jack Ma's Monopolistic Alibaba And Ant Business
Jack Ma once said that he didn't know anything about management and technology. But as a fast learner, Ma managed to propel almost everything he is involved in, and turned them into money-magnets.
And it was during his anti-regulation speech on October 24, 2020, that Ma was falling foul of China's President Xi Jinping after calling for an economic reform.
Based on the Chinese transcript of Ma's speech, Ma pronounced that China's regulators harbor a "pawnshop mentality." The billionaire called for reform of a system that "stifled business innovation."
"Today's financial system is the legacy of the Industrial Age," Ma said. "We must set up a new one for the next generation and young people. We must reform the current system."
That, having previously held that if the "banks won't change, we will change the banks."
Speculations suggested that Ma's statement was too much to handle for the Chinese authorities. Some said that Ma's speech angered the Chinese government, which viewed Ma's criticisms as an attack on the authority of the Communist Party.
Weeks later, after advising Ma to remain in China before launching an anti-monopoly investigation into Alibaba and Ant Group, Ma was not anywhere seen.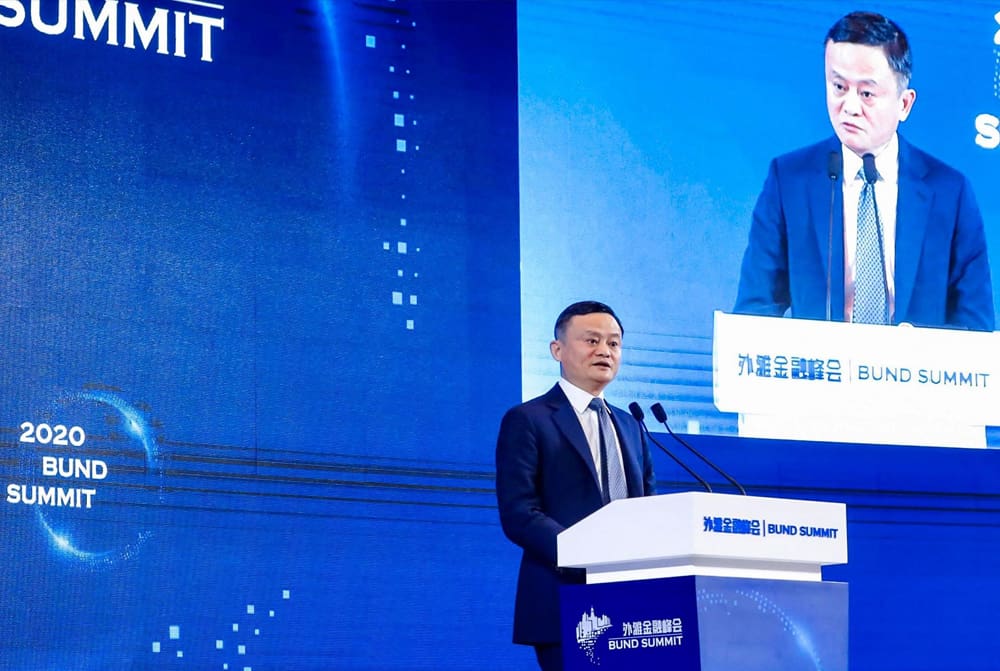 Jack Ma, founder of Alibaba Group, determined to speak his mind during the Bund Summit in Shanghai on October 24, 2020.
News first surfaced when Ma didn't appear on his own reality TV show he "couldn't wait" to attend. His photo was even removed from the show's judging panel webpage.
With Ma somehow disappeared from the public for months, people started speculating.
The world knows that Chinese President Xi Jinping is a person who is strict with high profile figures and how those influential people voice their opinions, especially when they contradict him. The President maintains a strong power and order for the national prestige, that the state is pretty much in control of everything.
Under his presidency, the President doesn't care if someone becomes a billionaire. What matters to him, is how that person will use the money. Will he help the country, or oppose it. And here, people speculated that Ma chose to go against China.
Ma's aides advised him to tone down his speech and warned him that the audience includes some of the country's most senior financial regulators. But Ma determined to speak his mind, disregarded that advice and went ahead with his speech as he planned.
Xi Jinping isn't known as a person who likes to share the spotlight. But his government has certainly targeted famous faces before. For years, some of the country's top businessmen, actresses and even a celebrated news anchor have all "disappeared" for long periods. Some, including the news anchor, end up serving prison sentences. Others re-emerged from their disappearance, chastened and pledging their allegiance to the Party.
And at this time, it's speculated that Ma is now one of those people.
A spokesperson for Alibaba however, said that Ma's "due to a schedule conflict" as the reason for his disappearance. It was then reported that Ma is intentionally laying low due to Chinese investigations into his businesses, and he is "not missing or detained".
By lying low, reports said that Ma was trying to avoid controversy in the aftermath of the failed Ant Group IPO.
Ma made a public appearance again on 20 January 2021 at the annual Rural Teacher Initiative, where he spoke to a group of rural teachers at the charitable event.
With his first public appearance after about four months disappearing, he eased concerns about his unusual absence, and surged Alibaba shares. Ma's reappearance has given investors peace of mind after a lot of rumors, allowing them to pile into the stock which had been a laggard in the market.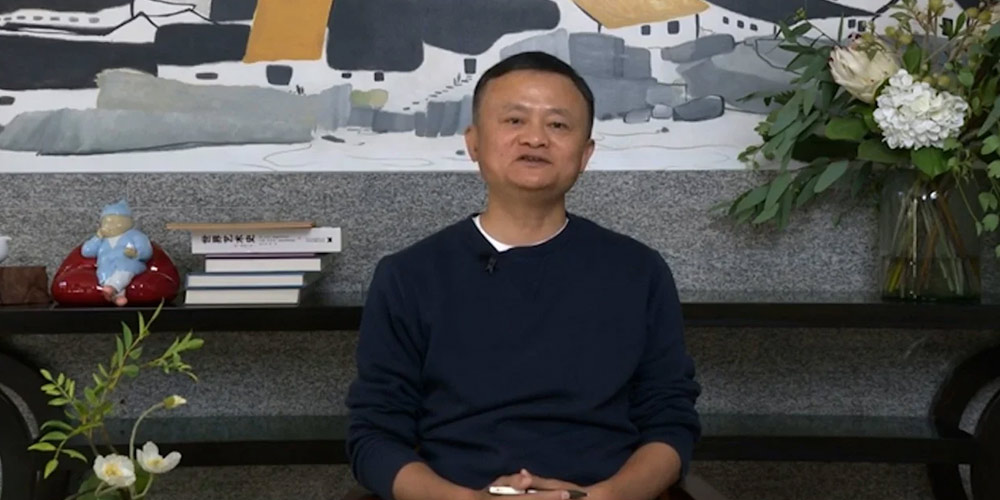 After months disappearing, Jack Ma made his first public reappearance, virtually for the annual Rural Teacher Initiative.