In its attempt to limit its citizens from using the encrypted messaging app Telegram Russia, accidentally sabotages its own internet. This is because it blocked almost 16 million IP addresses being used by many companies in the country.
It started when the Russian court ruled against Telegram for refusing to grant the government its chat logs. Telegram said that it was technically impossible because the encryption in its chat works locally on users' devices, and not on its servers.
Because of that, the Russian government ordered Telegram to redesign its app to make that possible. But here, Telegram refused.
In retaliation, Russia' censorship body, the Federal Service for Supervision of Communications, Information Technology and Mass Media (Roskomnadzor), ordered Russia's ISPs to block IP addresses used by Telegram. This was to blocking its citizens from accessing the encrypted messaging app.
But the attempt didn't come easy.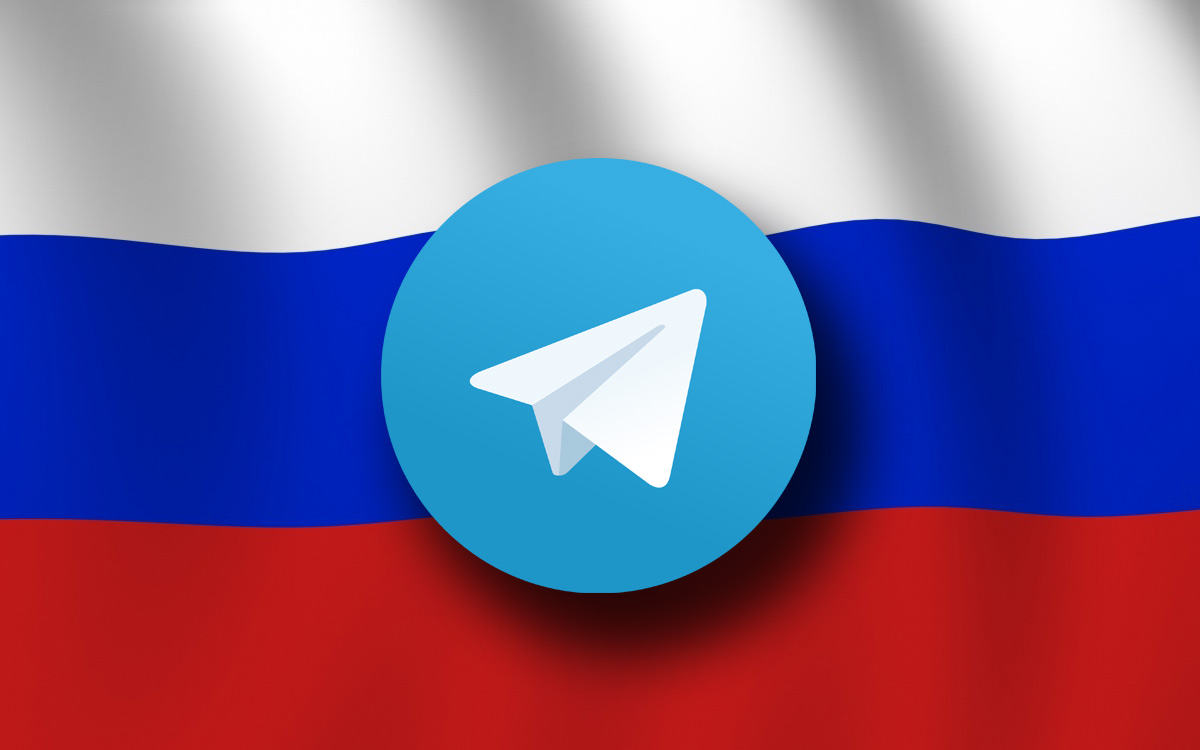 This is because Telegram uses domain fronting, a strategy which is meant to evade censorship by connecting itself to a series of servers, making it a proxy from ISPs. Telegram initial connection uses cloud computing services by Google and Amazon. So what Russia sees, is Telegram in using Google and Amazon's.
Because domain fronting allows Telegram to jump from one IP or domain to another, Russia has a hard time in blocking Telegram. So in a bid to prevent Telegram from moving between multiple Google's and Amazon's IPs, Roskomnadzor ordered ISPs to block almost 16 million IP addresses and domains.
As a result, Russia inadvertently blocked multiple companies in Russia from accessing the internet. From online ticket sales to museums and car dealers. Google, Amazon, Spotify, Nintendo, FIFA, Twitch and more were also affected.
Telegram started using domain fronting since Iran blocked its app during protests in December 2017.
Previously, Russia had similar issues with an app called Zello back in 2016, when the app was used to coordinate protests.
Zello also leveraged Google's and Amazon's cloud services. Russia threatened to block at least 15 IP addresses and domains from both Google and Amazon, if the two did not comply, in which they gave in. This successful attempt is one reason why Roskomnadzor pursuit similar measure against Telegram.
But one problem for Roskomnadzor is that Telegram is far larger and more popular that Zello. This would make Russia more difficult to cut it off, or ask Google and Amazon to cooperate.
So here, Russia's move has created trouble for millions of companies and consumers, and was described by some as "carpet bombing" the Internet just to get after one small company.
And as with Telegram, with 16 million IPs and domains blocked by Roskomnadzor, tha app remained intact with only a little affected.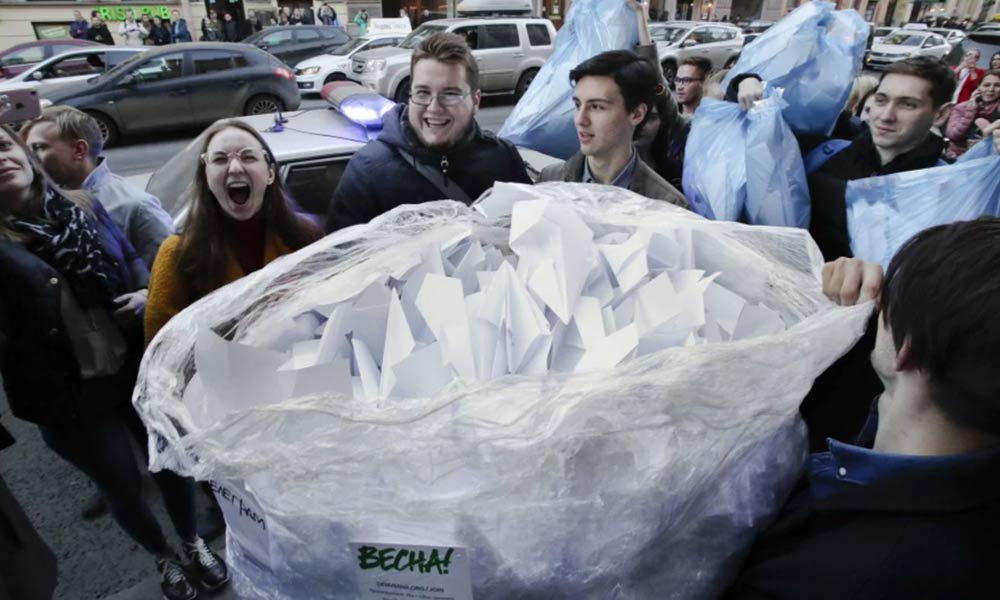 Activists gathered thousands of paper airplanes, which symbolize the logo of Telegram, to Roskomnadzor in St. Petersburg, Russia
Telegram's founder and CEO Pavel Durov, thanked the internet services that are helping keep Telegram online - even as Russia disrupts their own services.
"Despite the ban, we haven't seen a significant drop in user engagement so far, since Russians tend to bypass the ban with VPNs and proxies. We also have been relying on third-party cloud services to remain partly available for our users there."
"Thank you for your support and loyalty, Russian users of Telegram. Thank you, Apple, Google, Amazon, Microsoft – for not taking part in political censorship."
But still, Google and Amazon are getting the most hit. For that matter, the two decided to kill domain fronting not long after this.