The internet allows interactions as well as engagements, both in a good way or a bad way.
The good thing is that, it allows people to communicate through the distance, halfway across the globe, in real time. As for the bad thing, the internet allows people to hide behind their screens, do malicious things, and get away with it.
This is possible because harassments and assaults done through the internet are limited to verbal, imagery or video.
Since Facebook rebranded to Meta, the industry started to massively shift towards this so-called metaverse.
And when Facebook opened its first metaverse platform Horizon Worlds to the public, it didn't take long until the first sexual harassments and assaults happened in the metaverse.
And this time, it is found that children can also become victims.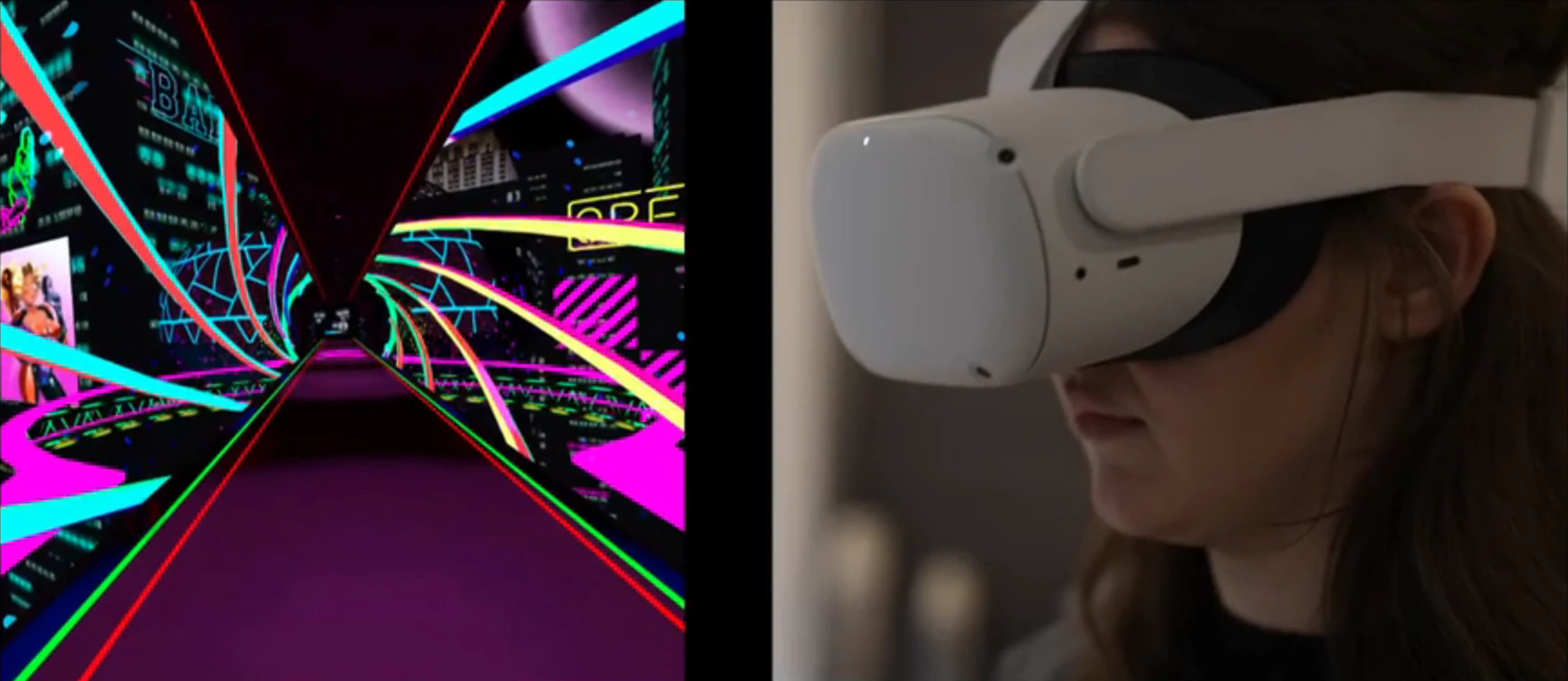 Some of the things in the metaverse aren't suitable for children. (Credit: BBC)
This was realized when a BBC researcher posed as a 13-year-old girl, and entered a number of metaverse apps that have a minimum age requirement of 13.
Even before doing anything, she already found some concerns.
For example, she managed to create a fake profile without having her identity checked. Then, she could enter rooms where people do innocent things, but also enter places like dungeons, and strip clubs with pole dancing.
This happened because children can mix freely with adults inside the metaverse.
After a while in the metaverse, she was approached by numerous adult men, and witnessed grooming, as well as racist insults.
And not just that, as she also saw sexual materials, like sex toys and condoms, and encountered avatars doing simulated sex, with one avatar "shoving a beer bottle up all of the female characters, like in their private areas."
She also received rape threats.
"I was surprised how totally immersed in the spaces you are. I started to feel like a child again. So when grown men were asking why I wasn't in school and encouraging me to engage in VR sex acts, it felt all the more disturbing," explained Jess Sherwood, the BBC researcher.
She described the places she went as adults' playground rather than a child.
According to Sherwood, there are lots of rooms that were "overtly sexualized" with pink neon.
Inside the rooms, music can be heard playing.
But because avatars can control the music, this adds to the impression that the place is not suitable for children.
"Everything about the rooms feels unnerving. There are characters simulating sex acts on the floor in big groups, speaking to one another like children play-acting at being adult couples," she said.
"It's very uncomfortable, and your options are to stay and watch, move on to another room where you might see something similar, or join in - which, on many occasions, I was instructed to do."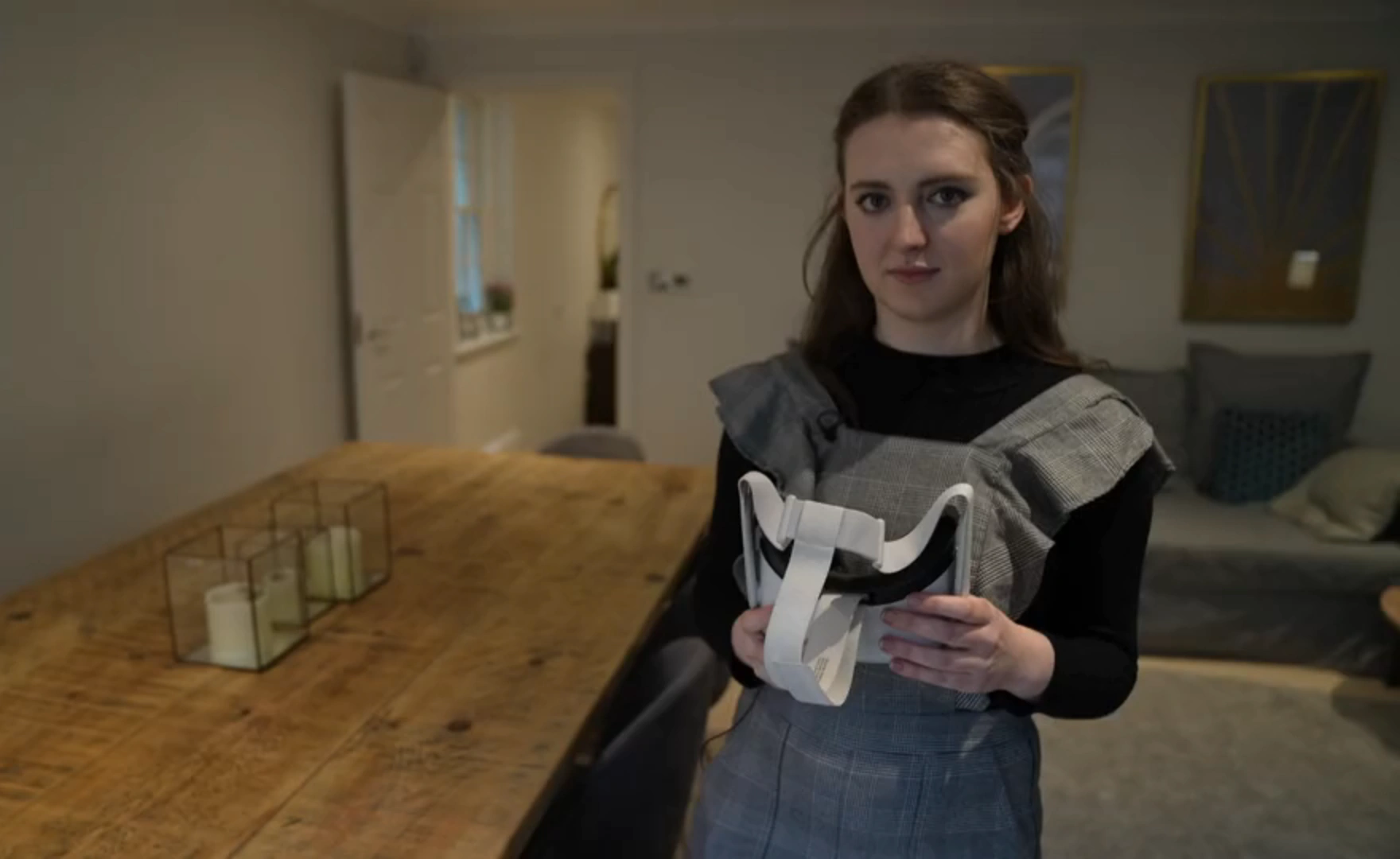 Jess Sherwood ventured into the metaverse, pretending to be a child, and experienced horrible things. (Credit: BBC)
In response to the finding, the National Society for the Prevention of Cruelty to Children (NSPCC) said it was "shocked and angry."
The British child protection said that improvements in online safety are a matter of urgency, with NSPCC's Head Of Child Safety Online Policy Andy Burrows said that the finding is "extraordinary".
"It's children being exposed to entirely inappropriate, really incredibly harmful experiences," he said.
"This is a product that is dangerous by design, because of oversight and neglect. We are seeing products rolled out without any suggestion that safety has been considered."
The metaverse is the name given to apps that provide VR experiences to users through virtual reality headsets. The VR technology was first popularized and commercialized through games, before adapted for use in other areas.
According to Meta founder and CEO Mark Zuckerberg, the metaverse could be the future of the internet.
This is among the reasons why he rebranded Facebook, and considered his company no longer a social media company when it is a metaverse company.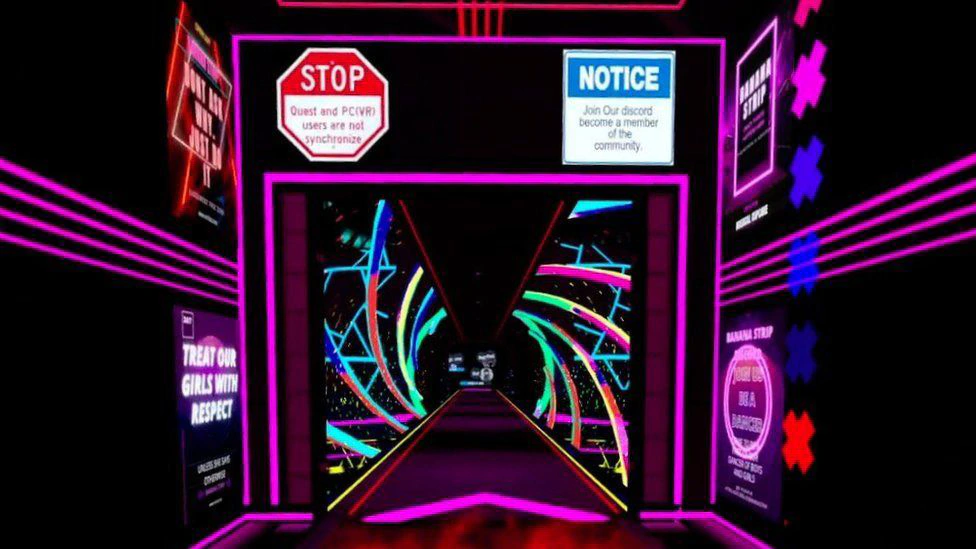 Flashy with contrast colors in a neon-like glow. Children can enter this virtual strip club in the VRChat app. (Credit: BBC)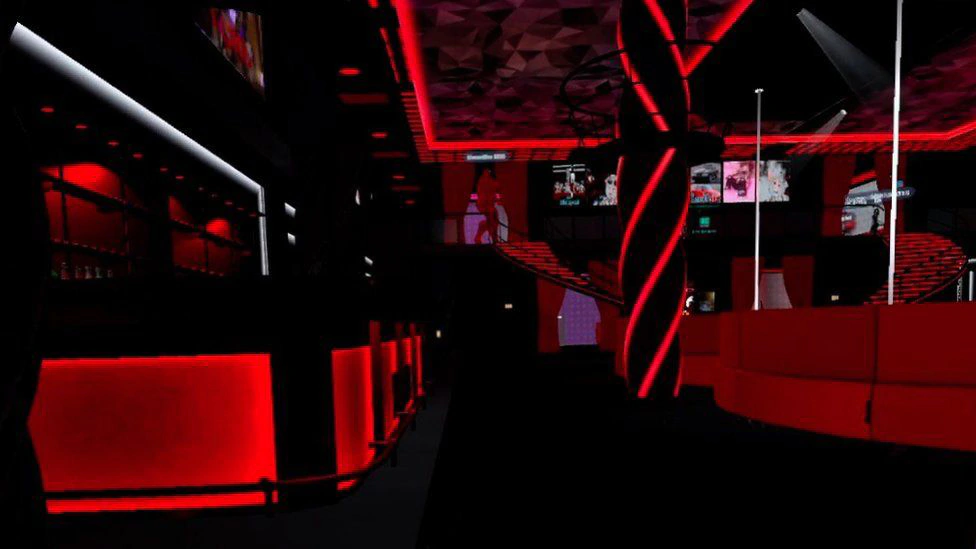 There are pole dancing clubs and also dungeons. (Credit: BBC)
In another research, Catherine Allen who runs a consultancy firm, said that her research firm found many of their experiences in VR "fun and surreal", but others have been "quite traumatic and disturbing".
She described one incident in a Meta-owned app where she encountered a seven-year-old girl being surrounded by a group of men who joked about raping her.
It was so disturbing that Allen said she had to step between the men and the child to protect her.
"I shouldn't have had to do that, but that's because there's no moderation, or apparently very little moderation."
In response, the developers of the metaverse apps said that they are working hard to make their platforms safer.
They also want to ramp up moderations and add more features to ensure the safety of all users.
According to VRChat, "predatory and toxic behaviour has no place on the platform".
Meta's product manager for VR integrity Bill Stillwell said in a statement: "We want everyone using our products to have a good experience and easily find the tools that can help in situations like these, so we can investigate and take action."
"We will continue to make improvements as we learn more about how people interact in these spaces."
Read: Meta's Horizon Worlds Introduces 'Personal Boundary' So Users Can Avoid Unwanted Interactions