It was in 1979, when the Islamic Revolution of Iran brought huge changes to what was known as Persia.
One of the biggest changes, is the law that govern how women should dress. After the revolution, the new Islamic authorities imposed a mandatory dress code that required all women to wear the hijab.
While Iranians know their rights and what the laws are, a more recent crackdowns of officials and businesses on women who fail to wear hijab literally angered the women in the country. As a result, Iranian women protested, and started defying the government's forced dress code, by walking to public places without wearing any head covering.
And this peaked in series of protests throughout the country following the death of Mahsa Amini, a 22-year-old woman apprehended by the government's morality police for apparently not wearing her hijab properly.
While both citizens and the governments are trying to communicate in order to end the unrest, a blogger couple sentenced to jail shows that reconciliation isn't easy.
Read: Iran's Prominent Celebrity Stripped Her Clothes Off On Instagram To Support 'Women, Life, Freedom'
During and following the protests, women have started showing their hair, walking in public without head coverings.
At certain times, the authorities won't do anything about it, and may as well let them be.
But this time, an Iranian couple has been sentenced to 10 and a half years in jail.
This happened when Astiyazh Haghighi and Amir Mohammad Ahmadi, both in their early 20s, shared a video of themselves dancing
Astiyazh is shown dancing with Mohammad, doing an outside turn movement and a dip move.
But both are shown dancing in public, in front of Azadi Square in Iran's capital Tehran.
The Azadi Monument at the Azadi Square is located near Mehrabad International Airport, and is one of the landmarks of Tehran, marking the west entrance to the city. It's also the country's kilometer zero. The monument, which is completely covered in marble was commissioned by Mohammad Reza Pahlavi, the last Shah of Iran, to mark the 2,500-year celebration of the Persian Empire and completed in 1971.
The monument in question, was known as "Shah's Memorial Tower", before it is called the "Freedom Tower."
And here, Astiyazh is also shown dancing without her headscarf, in support of woman life freedom revolution in the country, following Mahsa Amini's death.
Apart from 10 years and a half jail term, a two-year ban has also been imposed on the couple for using cyberspace and a two-year ban on leaving Iran.
The video was taken in September, and that Haghigi and Ahmadi were reportedly arrested two months later, in November.
Read: How Technology Keeps Protests In Iran Alive, With Or Without The Internet
The news was shared by activist group Human Rights Activists News Agency (HRANA), who said that the couple has been charged with "encouraging corruption and public prostitution," and also for "colluding with the intention of disrupting national security and promoting propaganda."
In response, local news agency was quoted saying that "by investigating their case [...] , it is clear that anti-revolutionary forces have falsely reported the charges by claiming each were sentenced to 10 years", said a report by Reuters.
The truth is that Astiyazh Haghighi and Amir Mohammad Ahmadi, received five-year terms each for "collusion against national security" by using their social media accounts, with 1 million followers, to stir protests in Iran.
Iranian authorities reported the sentencing of Haghighi and Ahmadi amid a wider crackdown on popular unrest touched off by the death of Kurdish Iranian woman Mahsa Amini after morality police arrested her for violating the country's Islamic dress code.
Amini was arrested on 13 September 2022 by morality police for her "incorrectly" wearing the mandatory hijab, and died a few days later.
The Iranian government denied that she was assaulted and has accused the U.S. and Israel of orchestrating the protests across Iran.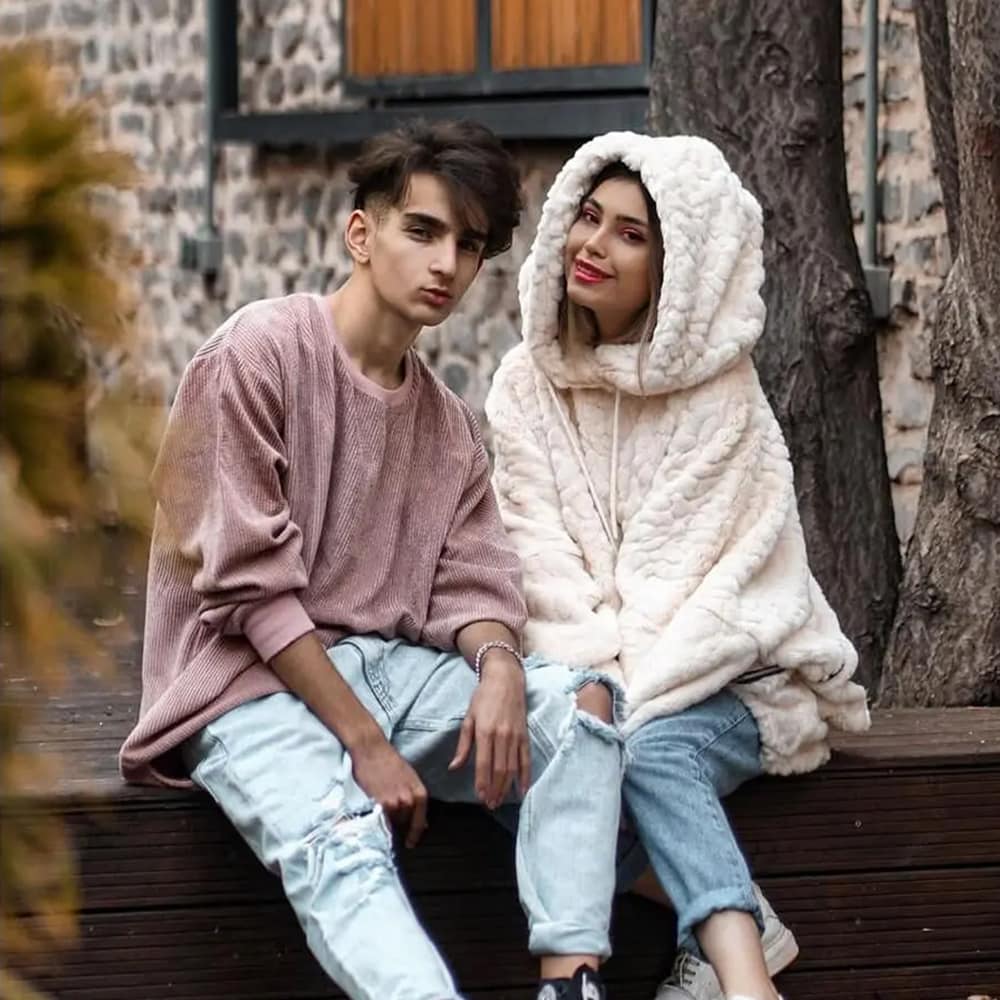 Massive protests erupted in Iran following her death with reports suggesting that hundreds of people, a celebrity chef, as well as including children, were killed during the uprising, with thousands of others arrested.
And here, Astiyazh Haghighi without wearing her headscarf on, dancing with Amir Mohammad Ahmadi in public, is seen as an encouragement to people to assemble. According to the authorities, the blogger couple's influence is inviting people to revolt.
The move shows that President Ibrahim Raisi is leaving no stone unturned to stop the protests.
Further reading: Iran's Ayatollah Ali Khamenei For 'Women's Freedom' Remarks Against The Whole Of Twitter