Twitter, the microblogging platform, may no longer be the same anymore.
Since the first ever tweet that was posted back in 2006, Twitter has evolved to become a town square, becoming a place where world leaders gather, and celebrities speak their voices. It's also a place where businesses market their products, and where websites reach their audience.
Years after it was founded by Jack Dorsey, Twitter grew up, and managed to influence so many people around the world.
And then, in 2022, Elon Musk took over.
After his $44 billion acquisition of Twitter, and later, finalizing his acquisition and becoming its Chief Twit, the billionaire made a number of adjustments to the company.
Not many are happy with his decision.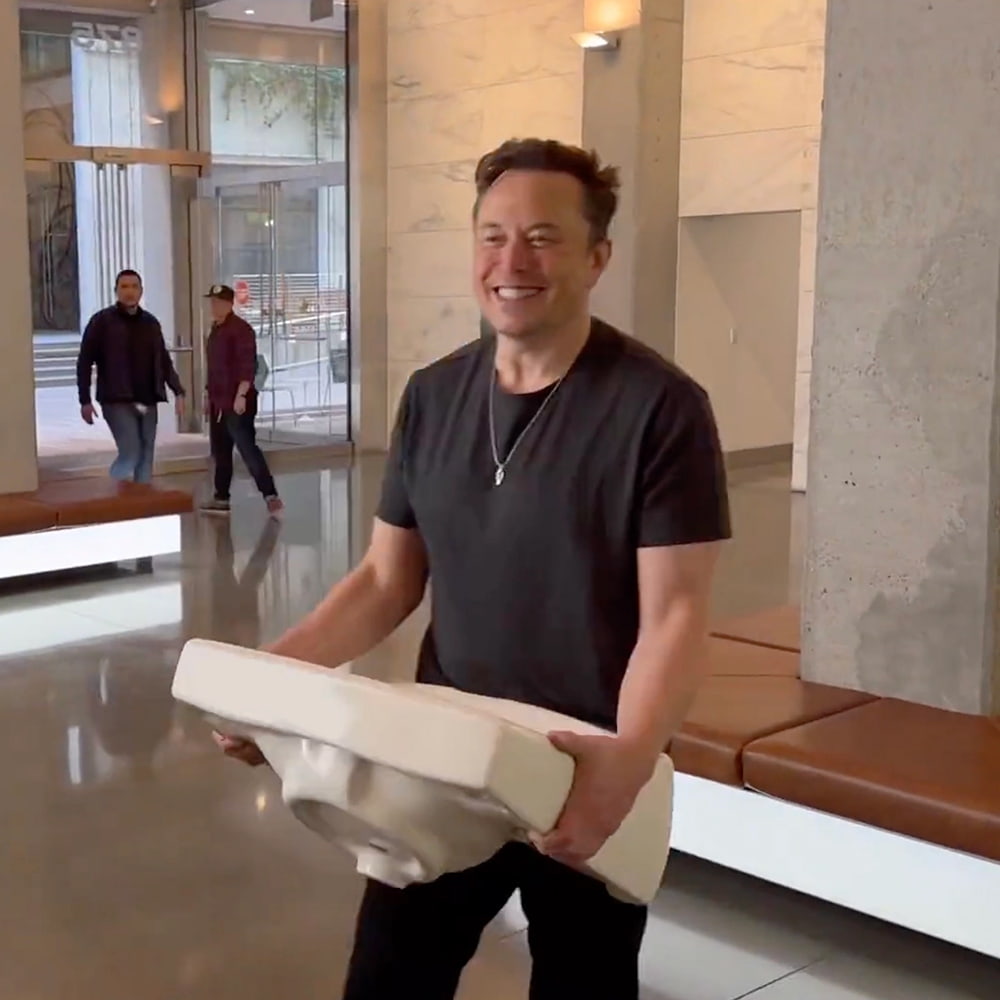 Elon Musk making a grand entrance to Twitter's headquarter by bringing in a kitchen sink.
Amid the mass layoffs and mass resignations, Twitter also welcomes back a number of highly divisive voices.
For example, Elon Musk has reinstated the Twitter account of former U.S. President Donald Trump.
Besides Trump and some others, Musk also reinstated the account belonging to Kanye West, also known as Ye.
Trump was banned from Twitter, days after the January 6 2021 riots at the U.S. Capitol.
As for Ye, he was banned after making anti-Semitic comments on Twitter.
Musk in reinstating the two's accounts came weeks after he tweeted: "Twitter needs to become by far the most accurate source of information in the world. That's our mission."
And due to the uncertainty, Twitter is also at risk of ostracizing more advertisers.
Advertising previously accounted for some 90% of Twitter's total revenue. This time, major brands including Volkswagen, Pfizer, General Motors and Audi have all paused their ad spending on Twitter amid concerns about an influx of hate speech and misinformation. Making things worse, some brands even stopped spending any of their money on Twitter.
Twitter here is bleeding money.
The huge changes Musk is making, is kind of making some Twitter users uncomfortable.
Whereas some Twitter users are celebrating the decision and view the reinstatements of Trump and West's accounts as consistent with Musk's prior statements about prioritizing free speech on the platform, some others express their concern about the future of Twitter.
Some Twitters users fled to similar platforms, like the open-source microblogging platform Mastodon, and niche communities like CounterSocial, and a social app called Hive
As a result of all the above, the #RIPTwitter hashtag went viral and became trending.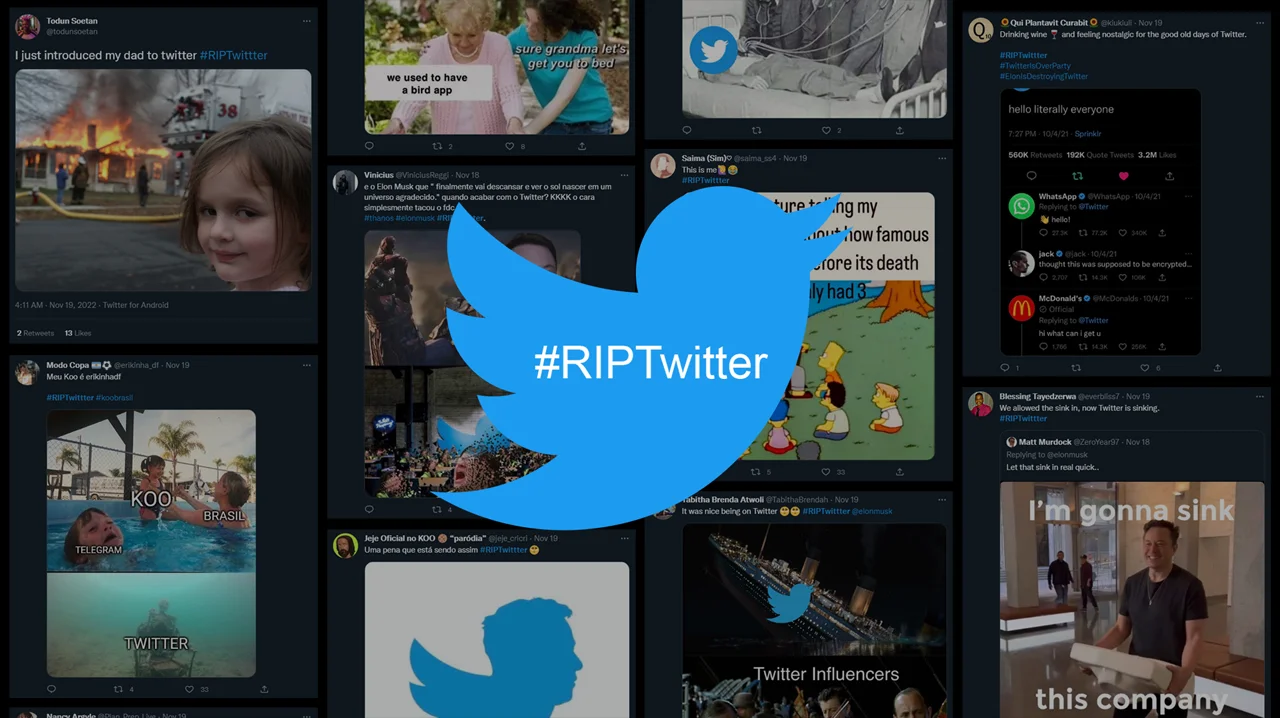 Some believe the massive changes happens because Musk is testing the waters, and trying to see which business model that works.
Others think that Musk is delusional, when he is also trying to do anything and everything to recoup the billions of dollars he poured into the acquisition.
After all, Musk has paid most of it using his own money, and because of that, Musk is desperate to find a business model that can significantly increase the value of Twitter over time.
And many think that Musk reinstated Trump and West because he knows the two are on the platform is good for monetizing eyeballs.
By keeping the two individuals on Twitter, regardless of whether or not they violate the platform's terms of use, Twitter can become a lot more interesting for the masses.
Musk is still experimenting, and as a serial entrepreneur with leads a number of publicly traded companies, Musk is careless about the unhinged Twitter.
Twitter's founder Jack Dorsey had said that Twitter "will never die".
Responding to the #RIPTwitter trend, Musk shares the same thought: