Advertisement money from the web and mobile can be very tempting that developers are willing to do anything to get more and more of it.
This includes one developer from China that had a total of more than one billion app downloads on Google Play Store.
After BuzzFeed News revealed that DO Global was committing ad fraud and violating other Google policies, Google quickly too action and banned the developer.
The ban was then followed by the mass removal of the 46 apps created by the developer.
And going beyond that, DO Global also has its array of apps to no longer offer ad inventory for purchase via Google's AdMob network, suggesting that the ban has also been extended to the internet giant's ad products.
Google would not usually comment on this kind of removals, but a spokesperson for the company said that:
"We actively investigate malicious behavior, and when we find violations, we take action, including the removal of a developer's ability to monetize their app with AdMob or publish on Play."
It started when BuzzFeed News reported that at least six apps from DO Global included a code that made them capable to fraudulently click on ads shown on its apps, even when the apps are not in use. The ad fraud was detected by Check Point security, which responded to a request from BuzzFeed News to examine the apps uncovered during its investigation.
The apps were also listed in the Play store under the generic developer names 'Pic Tools Group' and 'Photo Artist Studio', hosted their privacy policies on Tumblr, and did not disclose that they were actually owned by DO Global.
Concealing ownership is considered a violation of Play store policy.
In response, Google initially removed the six apps reported, and claimed that its internal systems had also flagged most of them for removal. This was followed by the removal of another 40 DO Global's apps from the Play store, including 20 apps that were using the Do Global Games developer as their developer's name, as well as 14 other apps listed under Applecheer Studio.
The apps listed different addresses and contact information in the store, making it difficult for average user to see they were all owned by the same major developer.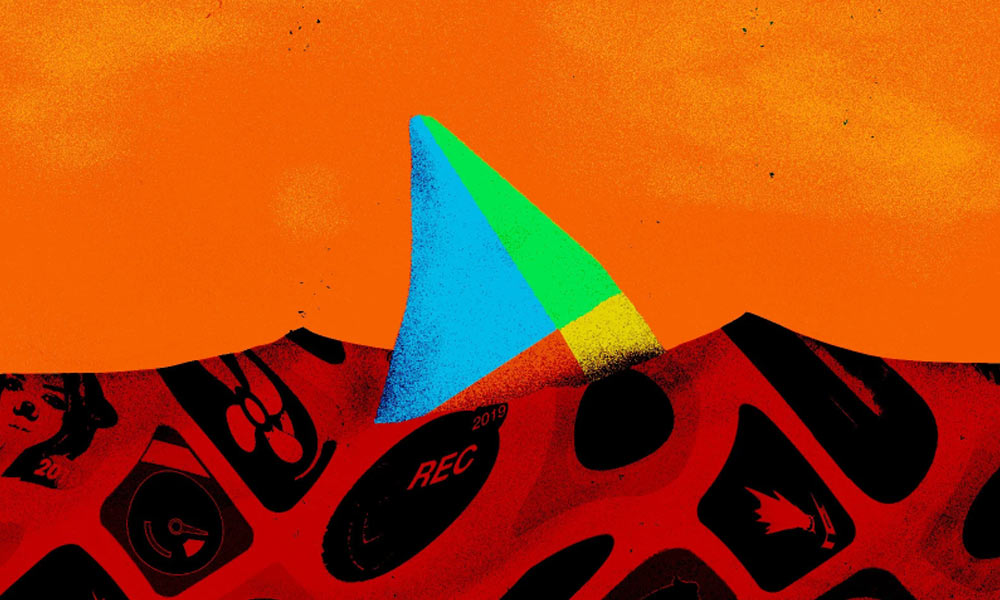 Image: BuzzFeed News
After the news was published, DO Global issued a statement to BuzzFeed News, saying that it acknowledged and apologized for "irregularities" in its apps, and said that it accepts Google's decision, saying that:
"First of all, we would like to extend our thanks to Buzzfeed for your articles. We fully understand the seriousness of the allegations. Therefore, after reading the reports about our apps, we immediately conducted an internal investigation on this matter. We regret to find irregularities in some of our products' use of AdMob advertisements. Given this, we fully understand and accept Google's decision. Moreover, we have actively cooperated with them by doing a thorough examination of every app involved."
"We would like to thank you again for your reports. Moving forward, we will strictly follow relevant regulations and continue conducting a comprehensive review of our products. Lastly, during this process, we have caused misunderstandings and great concern due to our being unable to communicate in a timely manner and provide complete information. We offer our sincere apologies."
BuzzFeed News' findings show how Google's Play Sore, considered as the largest app store in the world, has been exploited by developers who can easily conceal themselves from users, offering apps with invasive permissions, and use those permissions to commit ad fraud, while at the same time, collecting huge amounts of user data.
The result is an app ecosystem that is easily taken advantage of by abusers who want to steal money from advertisers.
Before the ban, DO Global had about 100 apps in the Play store with over 600 million installs, and more than 250 million monthly active users.
With Google removing DO Global from its Play Store, this marks one of the biggest ban, if not the biggest, Google has ever put against an app developer. DO Global was a subsidiary of Baidu until it was spun out in 2018, with Baidu retaining a 34 percent stake.