The web allows information to travel across the world in an instant. It also allows people to earn money from making contents.
Since the moment online platforms knew that people use the internet to find information that interests them, many started allowing users to create contents on their platforms, and give them credit and/or share of the profit.
OnlyFans is an internet content subscription service from the UK that allows creators on its platform to earn money from other users who subscribe to their content on a monthly basis as well as one-time tips and the pay-per-view (PPV) feature.
Out of the around 2 million content creators at OnlyFans, Dea was among those who have earned a living by making content on the platform.
While this is acceptable in some countries, in Indonesia, it isn't.
The 1998-born woman was arrested by the police with accusation of selling pornographic content on the site. The police in Indonesia said that Dea had been proven guilty for producing and distributing adult content.
She was arrested on March 24 at night, in Malang, East Java.
Dea in one of her content.
Indonesia is an archipelago country in Southeast Asia. As a Muslim-majority country, Indonesia's government consider online pornography as illegal content.
And this is why laws in the country can take strict actions against pornographic content creators.
And here, Dea whose real name is Gusti Ayu Dewanti, has been caught in its net.
According to Jakarta Police special criminal investigation director Senior Commissioner Auliansyah Lubis, Dea has violated the Pornography Law.
In this case, investigators believe that Dea committed acts of distributing or creating content that violates decency or pornography, and violated Article 27 paragraph (1) in conjunction with 45 paragraph (1) of Law No. 19 of 2016 concerning amendments to Law No. 11 of 2008 concerning Electronic Information and Transactions.
The investigators said that they've collected evidence, including some of the pornographic content uploaded by Dea to the OnlyFans platform.
"The content obtained by Dea distributed by herself is related to exciting videos and photos," said Auliansyah.
While it has been more than a year since Dea uploaded adult content to OnlyFans using the handle @gresaids, she received her first public fame after she was invited as a guest at Deddy Corbuzier's podcast.
On Corbuzier's YouTube channel, which is one of the largest in Indonesia in terms of subscribers and viewership, Dea managed to propel her name, when she said that could be "naked" on OnlyFans like how she wish she could.
Read: Indonesian OnlyFans Model Arrested After Taking An Exhibitionist Video In An Airport
She also openly admitted to being a content creator who made money on the platform.
"I just want to do cosplay. It's just for fun," said Dea in the Corbuzier's podcast.
The woman with a nose piercing admitted that she earned $5 per subscriber.
Dea gained her first massive public's attention after the podcast, as well as the authorities'.
Dea created her OnlyFans account back in 2019 under the name Gresaids, not long before the start of the COVID-19 pandemic in Indonesia.
At first, she only uploaded photo of herself wearing lingerie.
But later, she started uploading more raunchy content, starting with one exposing her breasts.
Dea who is reported to be a victim of cyberbullying and body shaming due to her overweight figure, started to realize that people do love her content.
From there, she began posting more vulgar content, including videos of her engaging in various sexual acts with her boyfriend, including intercourse and fellatio.
Based on investigators' findings, Dea confessed that she did it for financial gains.
According to Auliansyah, Dea earned around Rp 15 million to Rp 20 million per month (~$1,300).
When she was arrested, her belongings seized by the police, include cosplay outfits and various of other clothes, as well as lingerie, underwear, a smartphone, ATM cards and a laptop.
While Dea was arrested, she was not detained. This is because she didn't engage in online prostitution whatsoever, like Vanessa Angel, before her tragic passing.
"Our client admits that everything is related to what is in the video," said Dea's attorney, Abdillah to journalists at Polda Metro Jaya, Jakarta.
Abdillah said that Dea wants to be cooperative in the investigation, and agrees to comply with applicable legal procedures.
"We will respect all existing legal processes in accordance with applicable laws," he said.
Furthermore, Abdillah said that he appreciates the police who gave the suspension of detention for Dea.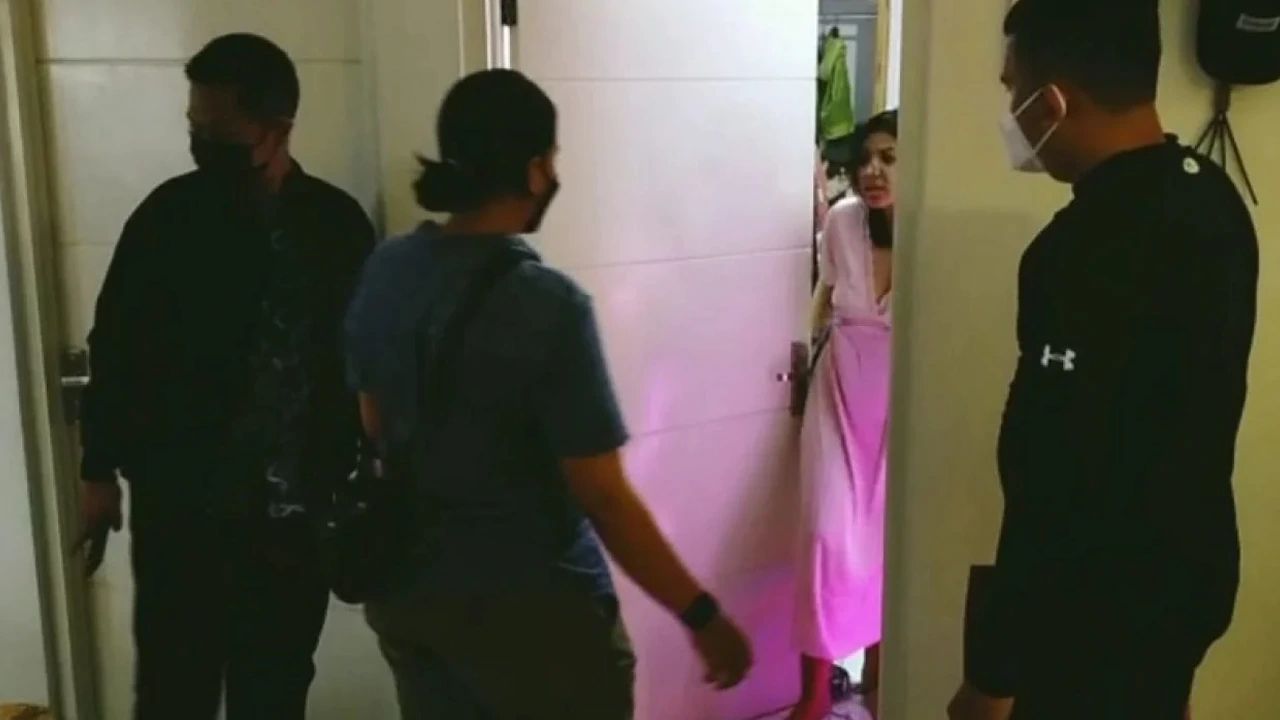 The moment the police arrived to Dea's resident, with Dea seen answering the door.
In his argument, Abdillah said that Dea uploaded her content privately, and not to to overall public.
He said that it's not her intention for her content to spread virally.
He said that Dea's videos on OnlyFans are private and cannot be accessed by anyone that aren't the platforms' paying members.
"Essentially, we as lawyers see that there is a very big gray zone in the midst of this problem, related to OnlyFans itself," said Abdillah.
"Because we see that the intentions, goals and intentions of our clients to upload the content are specific to a content (platform) whose name is OnlyFans. Onlyfans itself is not regulated, not recognized and the server does not exist in Indonesia," said Abdillah.
Dea has also admitted that she only uploaded her content on OnlyFans and no where else. The only reason why her raunchy videos also spread on adult websites and other platforms including Twitter, is because the virality of the matter that made others repost her content for their own personal gains.
But that doesn't mean Dea is off the hook.
It is said that the police has seized Dea's Google account, including her Google Drive cloud storage.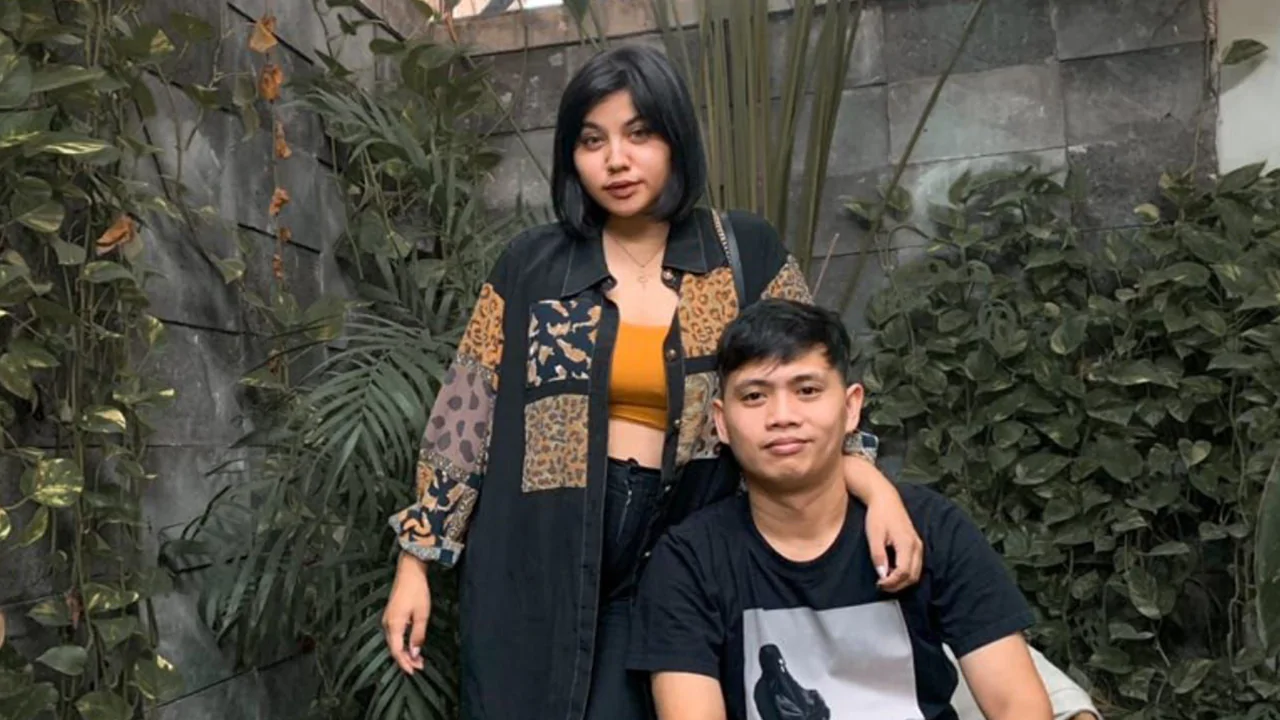 Dea with her boyfriend.
After her arrest, the police is also after the man she was with in her videos.
It was later realized that the man is Dicky Reno Zulpratomo.
Dicky admitted that he had sex with Dea, but said he didn't know anything about his girlfriend uploading the footage to OnlyFans.
What's more, he also said that Dea didn't share any of her earnings from the platform.
Hearing his, Dea is angered.
During a calling, Dea showed evidence that she had transferred a sum of money to Dicky's bank account.
In May, Dea's attorney said that Dea is pregnant, and that Dea had made a number of failed suicide attempts.
"I will be fully responsible for this child. After all, this is my child. I tried to kill myself 4 times," she said.