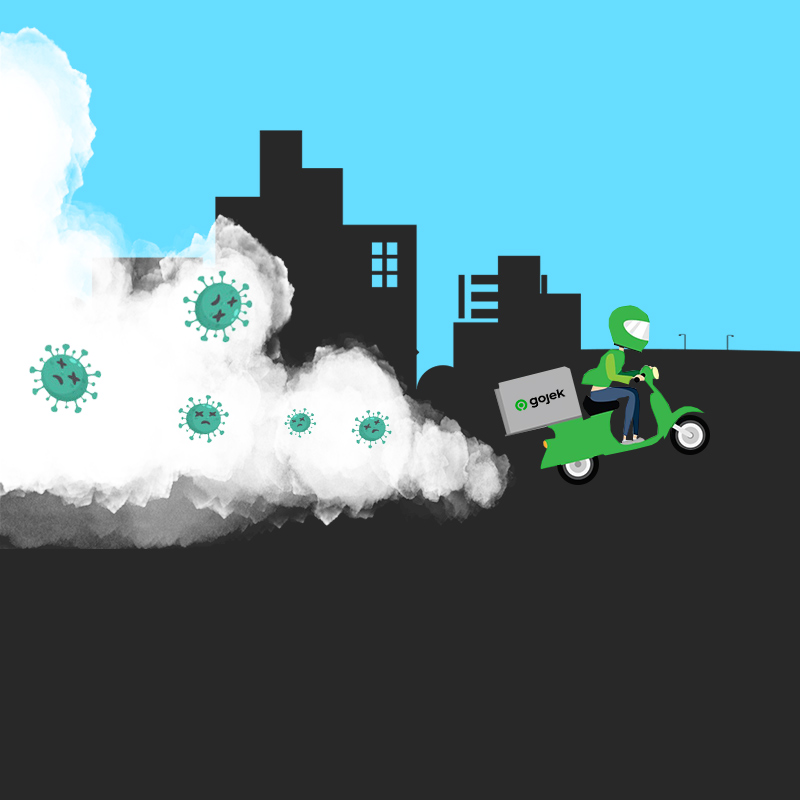 Gojek, the decacorn startup from Indonesia, is again expanding its business to go much further beyond a simple ride-hailing app.
After becoming a super-app with its various offerings, first, Gojek quietly introduced an online investment product called GoInvestasi by partnering with Pluang, a financial technology firm offering digital gold investments.
This follows Gojek's participation in Pluang's $3 million series A funding through its investment company Go-Ventures.
With GoInvestasi, users of Gojek can and sell gold easily with just a few taps.
The feature can inform users about recent updates on gold pricing, with Gojek claims that it can offer gold with "the lowest fees and highest returns."
And because Indonesia where Gojek comes from is a muslim-majority country, GoInvestasi complies with shariah regulations, and has been certified by the Indonesian Ulema Council (MUI).
Initially, users can only purchase gold using GoPay, which is Gojek's own payment method.
Gold has long been regarded as the oldest and one of the most popular forms of investment. And this includes in Indonesia.
Considered as a low-risk investment, the public's interest in buying gold has been increasing. And online, digital platforms are also experiencing an increase of demand. This is why Gojek is also wanting a piece of the pie by entering the segment.
Previously, gold investment offerings have been introduced by major e-commerce in Indonesia, such as Tokopedia and Bukalapak, which have launched their gold investment products in 2018 and 2017, respectively.
Indonesia's digital payment OVO, and financial technology company LinkAja, have also ventured to offer gold investment to their users. But if compared to Gojek's GoInvestasi, the two's offerings differ, as they both choose mutual funds as their first investment products.
Pluang was founded in 2018 by Claudia Kolonas and Iwan Tjam under the name EmasDigi, which specialized in microsavings. It went through a rebranding in June 2019 and changed its name into Pluang.
In another story, Gojek Singapore announced that it has partnered with Deliveroo, Advo, and Ebb and Flow Group, to provide delivery services and create additional earning opportunities for its driver-partners amid the 'COVID-19' coronavirus pandemic.
According to a statement, by partnering with Deliveroo, Gojek driver-partners may pick up meals from restaurants and deliver them to customers in districts around Central Singapore: Bukit Merah, Queenstown, Toa Payoh, and Geylang.
"By strengthening Deliveroo's supply of delivery riders, the company can better cater to the increased demand for food delivery during the current 'circuit-breaker' period, when more people are eating at home," Gojek said.
And as with Gojek's partnership with local education financing startup Advo and food and beverage firm Ebb and Flow, Gojek drivers are becoming part of the #FeedaFam initiative, which allows Gojek drivers to deliver more than 2,000 meals from Ebb and Flow's cloud kitchen to "vulnerable and financially needy single-parent households in Singapore".
According to Gojek, its drivers can pick up the food and deliver them to beneficiaries that have been identified through Advo's partnership with charity organisation HCSA Community Services (Dayspring SPIN).
"These are challenging times for everyone. We are glad that our driver-partners can do good by delivering meals to families in need and gain supplemental earnings through providing delivery services," said Lien Choong Luen, general manager of Gojek Singapore.
To help its drivers during the pandemic, Gojek has also introduced some other measures.
For example, it has distributed more than S$30,000 (or about $21,000) in grocery vouchers to help with their living expenses. The vouchers are backed by the Gojek Partner Support Fund, which includes donations from Gojek's top executives and employees, among others, to support all drivers, merchants, and other partners in the region.
The company also launched an initiative it calls GoHeroes to support healthcare workers.
Read: As Coronavirus Continues, Gojek Bosses Donate 25% Of Their Salaries For Drivers And Partners