Two years after Indonesia put into effect The Bill against Pornography and Pornoaction in 2008, Ariel was charged with breaking the law by appearing in two separate sex tapes found on the internet.
Ariel, whose real name is Nazril Ilham, is an Indonesian rock star, and the lead singer of Indonesian band 'Peterpan' (later 'Noah'). On the 2019 charges relating to the celebrity sex tapes, he said that his laptop was stolen from him, with the footage uploaded to the internet without his consent.
The judge however, said that Ariel didn't do anything to prevent their widespread distribution.
Initially the two women whom Ariel engaged with in the sex acts, TV presenter and model Luna Maya and soap opera star and model Cut Tari, denied being the women in the videos. However, on July 9th, 2011, Tari finally admitted to being in one of three sex videos.
This news was delivered through her lawyer, Hotman Paris Hutapea.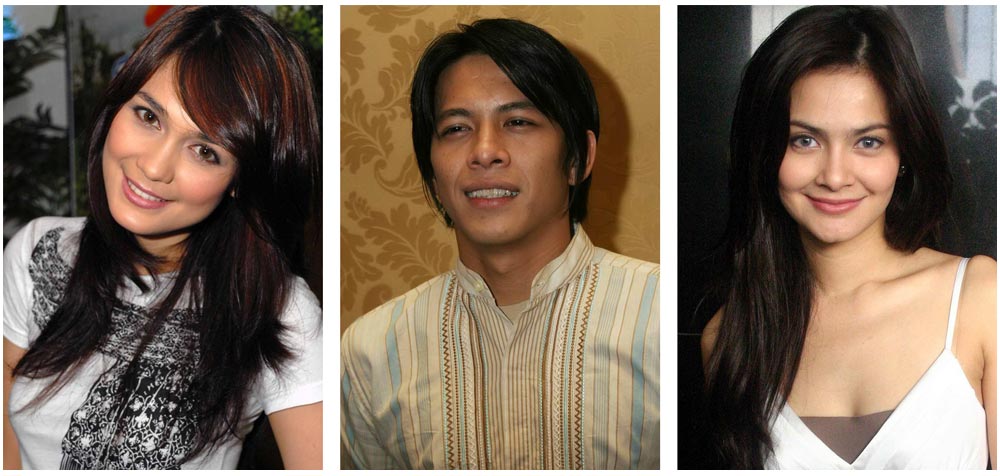 (left-right) Luna Maya, Ariel, Cut Tari
Indonesia is a country with Muslims as a majority of its population. And the celebrities sex tapes involving these three famous individuals prompted outpouring criticisms from conservatives.
Ariel was held in custody in November 2010, and on 31 January 2011, he was declared guilty that resulted in three years in prison.
He was also fined Rp250 million (US$28,000).
While the video could also result in prosecution under a law banning adultery, due to the fact that Cut Tari was married to Johannes Yusuf Subrata at the time the video was made in 2006, the two women however, were not charged.
The prosecutors first asked Ariel for a five-year sentence, since the maximum sentence possible for the charges was 12 years. But on 25 April 2011, the Bandung High Court rejected this, with the judges deciding unanimously to uphold the sentence given by the District Court.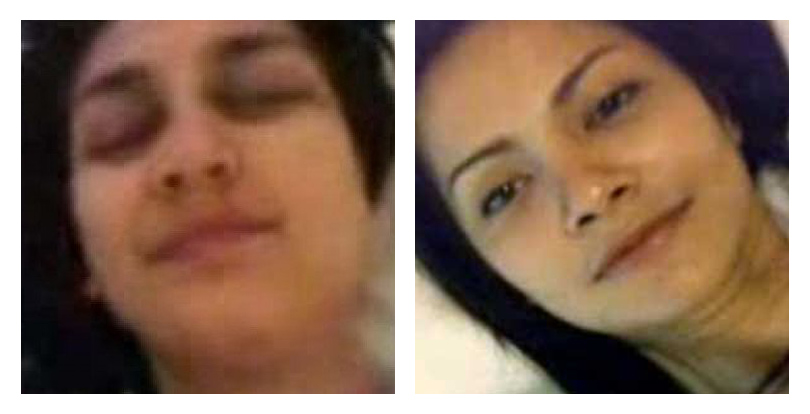 Screenshots of the sex tapes: Luna Maya (left), and Cut Tari (right)
This incident was a popular topic throughout the internet, known as 'Ariel Peterporn Tape'.
To contain the spread, the authorities had to even raid internet cafés and school administrators to check on students' mobile phones for the sex videos.
Due to the spread of the sex tape, Luna Maya who was once nominated 'The Most Sexiest Female In Indonesia' in 2007 (and third in the world) by FHM, was pulled out of the Lux brand soap ads she featured.
Cut Tari on the other hand, was divorced in 2014 and remained out of the spotlight for more than a year. After that, she began co-hosting the talk show Friends with Indra Herlambang and Uli Herdinansyah, who had been her fellow announcers on the show Insert.
And as for Ariel, he was released on July 23rd, 2012, after serving two years in prison. He was released early for good behavior.
Ariel continued his career as a musician with his band, Noah.
Related: Alleged Sex Tape Of Gisel Made Her A Trending Topic. Followed By Jessica Iskandar