Sex tapes are video recordings of sex acts, especially done by celebrities. They are one of the most sought after videos for several reasons.
First, the videos depict celebrities with their lovers in their most intimate moment; second, the videos almost always show the celebrities bare or partially clothed; and third, the videos can show how those high-profile and bankable individuals are just like anyone else when it comes to everyday life.
Since the leak of Pamela Anderson and Tommy Lee's sex tape in the 1990s, the internet has seen more than many sex tapes of celebrities from many parts of the world.
With increasingly more powerful cameras on devices, anyone can make intimate footage of themselves with their lovers. But unfortunately, when this kind of videos are uploaded to the internet, with intention or without, they will spread like wildfire.
And this time, an alleged sex tape of Gisella Anastasia, spread virally through the internet.
The Indonesian celebrity, singer and presenter, had her alleged video spread and shared more than plenty of times, making her name a trending topic in some internet platforms.
Read: 'Ariel Peterporn', The Leaked Celebrity Sex Tapes Involving Three Major Indonesian Celebrities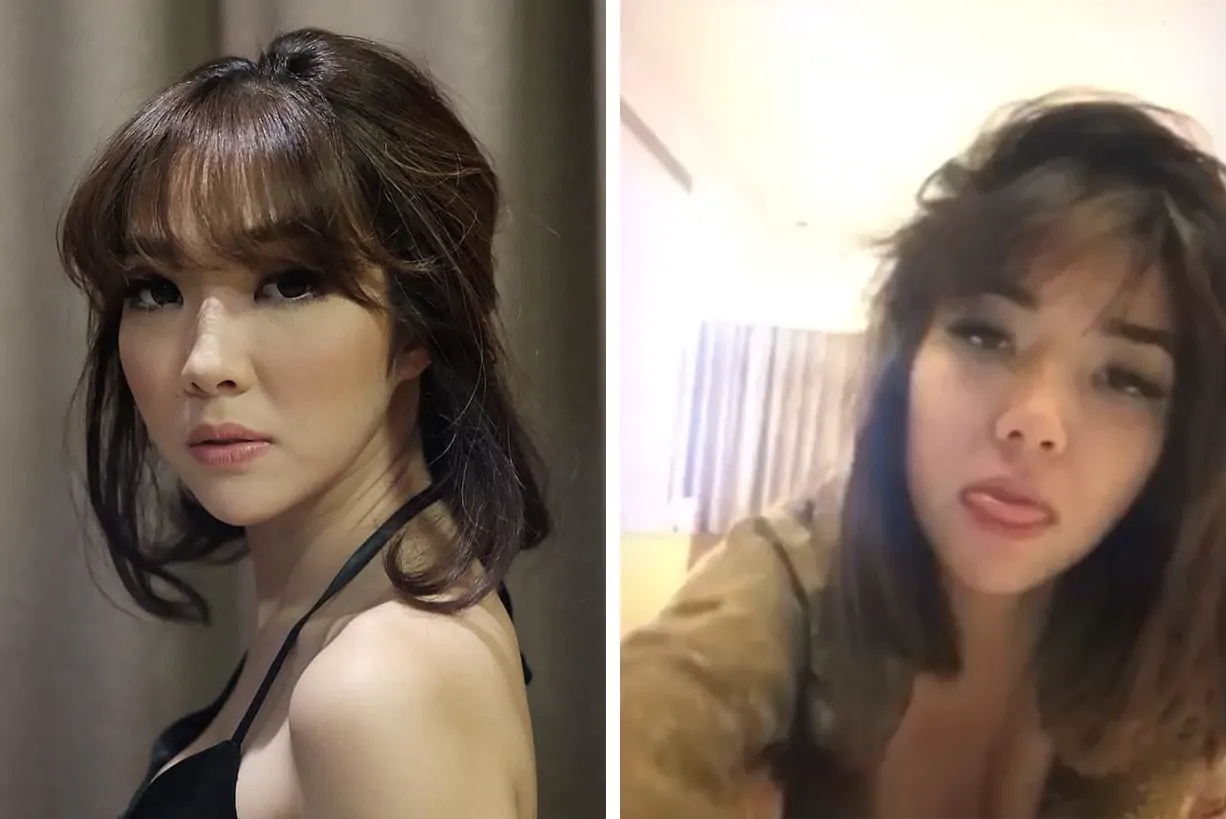 Gisella Anastasia (left), and a screen capture of her alleged sex tape (right)
When the news broke, Gisel was spending her weekend with her daughter and some of other celebrities in Nihi Sumba in East Nusa Tenggara. She quickly filed a report to the authorities through her lawyer, Pitra Romadoni Nasution.
Born in November 1990, Gisel who was an Indonesian Idol finalist, is a widow of Gading Marten, a presenter and actor.
The couple's divorce in 2019 shocked Indonesia's netizen because since their marriage in 2013, the couple had often publicly displayed their romantic attachment and created the image of a happy family. They have daughter named Gempita Noura Marten.
And this case alleged sex tape isn't the first for Gisel.
Back in 2019, another alleged sex tape of her spread on the internet. At that time, she was able to clarifying about the video, proving that the woman in the tape isn't her.
"I'm confused about how to clarify it. Since this isn't the first time for me," said Gisel in a message to the press. "Actually, it's sad, it's just okay to deal with it. Please pray so that it can quickly pass," she continued.
The reason for the high demand is also because Gisel' status as a popular internet celebrity, frequently posting videos of her child, and others through her accounts on social media platforms.
It's also because of her frequent posts that include footage of her house and inside her bedroom that made netizens to argue that the tape is real.
For example, netizens saw similarities between the curtains, the television, the walls, the position of the bed in the center of the room, and the clothes she wore, on both the alleged sex tape and on her social media posts.
Following the viral trend, Indonesia's Ministry of Communication and Information Technology said that it has suppressed some of the keywords in order to lower the amount of people searching for them.
"Ministry of Communication and Information Technology is working with social media platforms and search engines to suppress the search for certain keywords that are associated with negative content that include pornography," said a staff at the Ministry.
The Ministry is also conducting some clean ups to prevent netizens from landing on web pages that have the said content.
"We process content that is proven to contain pornographic material or immoral elements for takedowns, through collaboration with digital platforms where the content is located," added the staff.
The staff also wants netizen to stop spreading this video, referring to articles on the Information and Electronic Transactions Law (UU ITE), which says that anyone who deliberately and without rights distributes and/or transmits and/or makes Electronic Information accessible can be imprisoned for a maximum of six years and a maximum fine of Rp 1 billion.
During this time that the video was still viral on the web, with her name becoming a trending topic in some platforms, another Indonesian celebrity has an alleged sex tape also spreading virally on the internet.
Read: Sex Worker Earns $35,000 A Month After Receiving U.S. Army's Lusty Thirst Tweets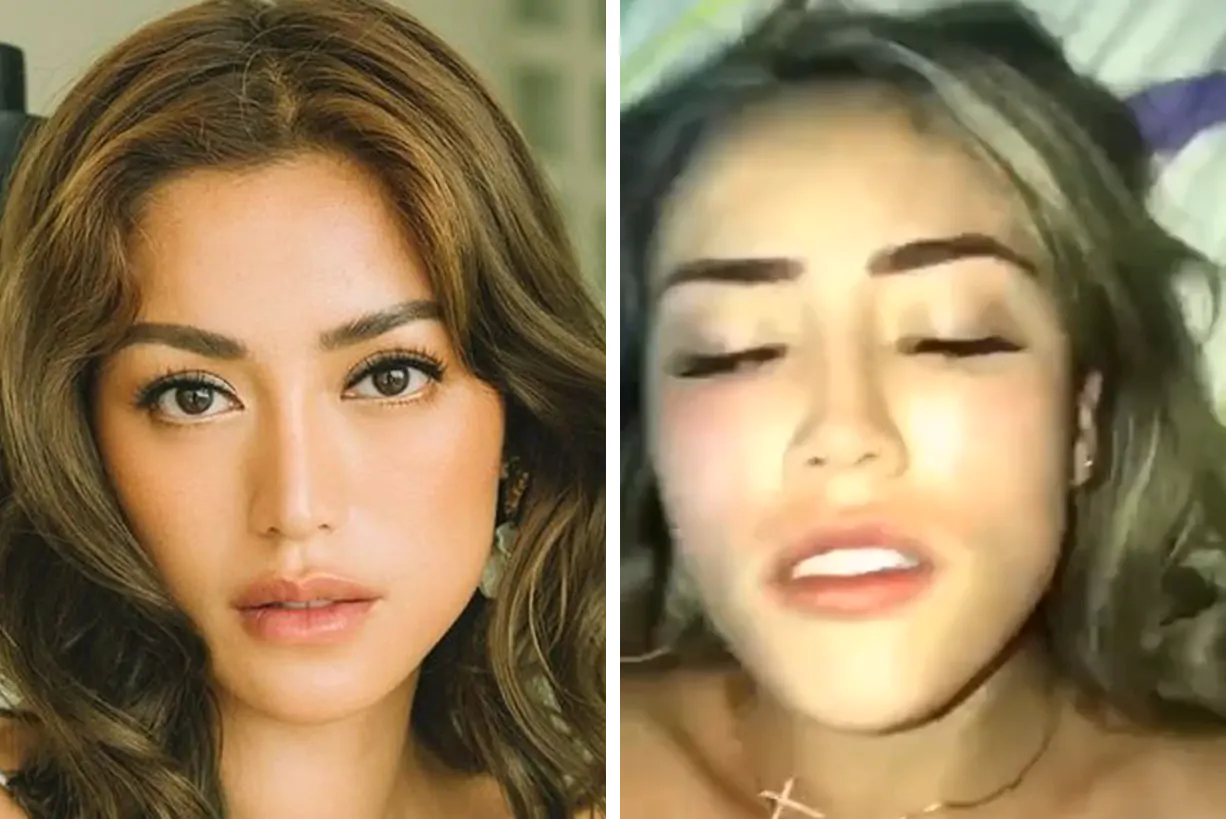 Jessica Iskandar (left), and a screen capture of her alleged sex tape (right)
Jessica Iskandar, or also known as 'Jedar', is the widow of Ludwig Franz Willibald Maria Joseph Leonard Erbgraf von Waldburg Wolfegg Waldsee, the eldest son of Hereditary prince Johannes Franz Xaver Willibald Maria Joseph Philipp Jeningen Leonnard Fürst von Waldburg Wolfegg Waldsee, Châtelain of the Castle of Wolfegg and Head of the House of Waldburg.
Jedar is an actress, model, presenter, singer, businesswoman, comedian and writer, and is also known as the wet nurse for Gempita, the daughter of her friend Gisel.
Her alleged sex tape is 30-seconds long, longer than Gisel's that is 18-seconds long.
When the news broke, she was in Bali with her son, El Barack Alexander. She didn't provide any clarification about the alleged sex tape.
Gisel's and Jedar's alleged video leaks happen almost simultaneously, making the two among the top trending topics on the web, most notably on Twitter, using the hashtags like #gisellaanastasia, #giselviral, #miripgisel, as well as #jessicaiskandar, and #jedar among others.
Their names are also high up on some adult-entertainment websites and Telegram channels.
About a month later, Gisel finally admitted that the woman on the alleged sex tape is her. The police added that the man in the video is Michael Yukinobu de Fretes, aka. 'Nobu', and the sex tape was made in 2017, in a hotel in Medan, Sumatera.
What this means, the location of the act wasn't in her home as many people have speculated, and Gisel at that time was still married to Gading Marten.
It was also reported that in the video, Gisel was under the influence of alcohol.
While Gisel and Nobu are facing sentence, Nobu who was rather shy from the spotlight, began receiving supports from fans, most of whom are women. With his new-found fame, Nobu even began endorsing various brands.
A polar opposite to Gisel, who still receives criticisms from fans and others.
Again, there's no disputing that men and women in the public eyes are treated very differently. When female celebrities can be blamed relentlessly and cruelly when their nude photos were leaked, their male counterparts when experiencing something similar, are often spared.
This clearly shows that people on the web are somehow double standard.
It is later revealed that Gisel and Nobu have had made at least five sex tapes, but only one made it out to the public.
Read: 'Vina Garut' Became A Trending Topic On Twitter Indonesia For Days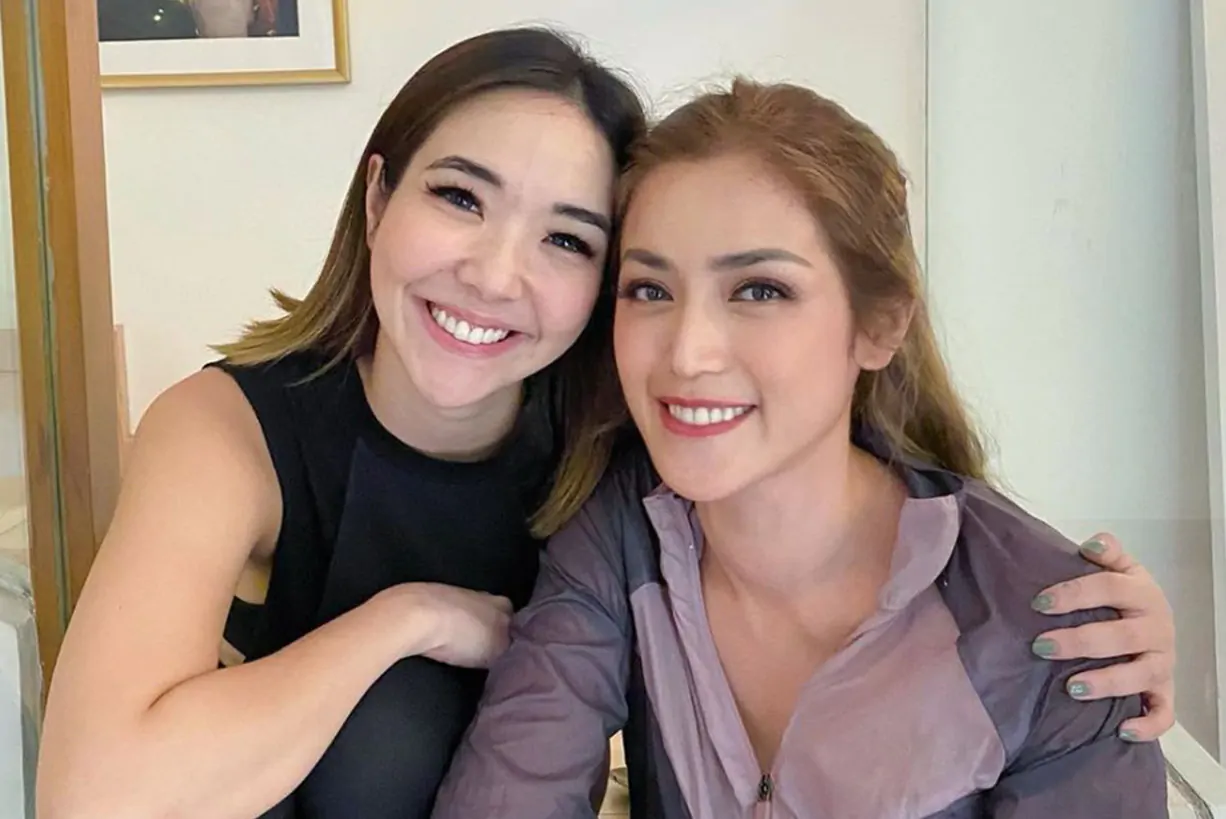 Gisel (left) and Jedar (right) are friends, with Jedar also known as the wet nurse for Gisel's daughter