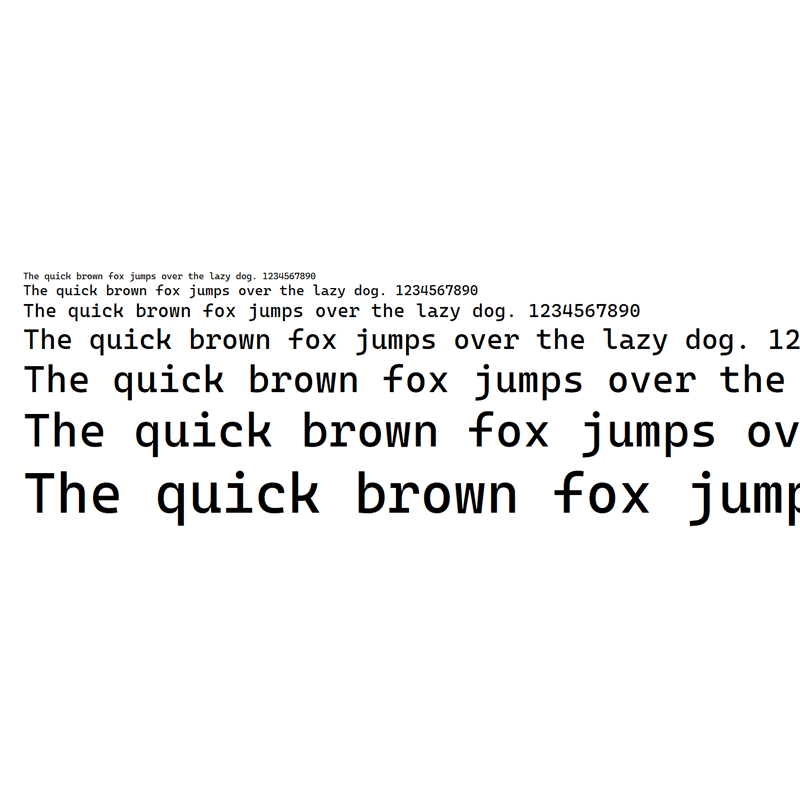 Developers that code, need to look a lot of text. To some, it's fun, and an extremely burden to others.
To at least lift the pain developers have, considering text isn't exactly appealing to the eyes, Microsoft has created a font specifically built with developers in mind, for its command-line experience, the Windows Terminal.
The font is called the 'Cascadia Code'.
According to Microsoft program manager Kayla Cinnamon in a blog post:
"It is the latest monospaced font shipped from Microsoft and provides a fresh experience for command line experiences and code editors. Cascadia Code was developed hand-in-hand with the new Windows Terminal application. This font is most recommended to be used with terminal applications and text editors such as Visual Studio and Visual Studio Code."
One unique trait the font has, is that it supports orthographic ligature, meaning that the font can combine two or more characters into a single character.
But not that Cascadia Code combines characters in usual ways, as font can make them look more appealing.
Cinnamon explained this by saying:
"Programming ligatures are most useful when writing code, as they create new glyphs by combining characters. This helps make code more readable and user-friendly for some people."
The Cascadia Code font supports ligatures. (Credit: Microsoft)
The font inherits its name from the pre-release codename given to Windows Terminal, namely 'Cascadia'.
And as a matter of fact, some of the source files within the Windows Terminal still use this name, said Cinnamon. To pay homage to the Terminal, the team behind the font liked the idea of naming the font after its codename.
However, Microsoft decided to add the word 'Code' to its name, to indicate that the font it created intentionally for developers alike.
"Specifically, it helps identify that it includes programming ligatures," said Cinnamon.
To ensure that the team chose the name right, Cinnamon held a poll on Twitter, with the font name, as well as other names the team was considering. "We were very grateful for everyone's participation and were so excited Cascadia Code came out as the winner," she added.
Microsoft has made the Cascadia Code font version 1909.16 open-source on GitHub, allowing anyone to freely contribute to the project.