"Surrounding yourself with inspiring people is now just as important as being talented or working hard."

- Drew Houston
Drew Houston is the man that brought the cloud-based sharing service Dropbox. With computers as passion, playing and working with them has given him all the knowledge with experience that came with them.
Dropbox that is his sixth startup attempts, has brought him into the tech society's 10-figure club.
Getting his success and fame in his 30s, Houston remarks that his work was based on working to solve exciting problems. The result is based on people in his circle in which everything is part of his learning. And with his experience, he created his adventure of his life to make all the difference.
And the place to go is nowhere but up.
Early Life
Andrew W. "Drew" was born on March 4th, 1983 in Acton, Massachusetts. His father that was an electrical engineer who graduated Harvard University, bought Houston a PCjr in which he was introduced to BASIC programming. On his father's computer, Houston that learnt C on his own, signed up to a game, discovered security bugs and informed the company that made it. When he was 14, that same company hired him.
While playing games on the computer, he felt intrigued by the way games worked. This was part of the young Houston's curiosity. He was also said to start playing around on computers at the age of 2
Houston attended Acton-Boxborough Regional High School in the 1990s. Here his passion for computer continued and he got involved in numerous startups. Houston then attended Massachusetts Institute of Technology and graduated with a Computer Science degree. During his time at MIT, he was also a member of the Phi Delta fraternity
Before working on Dropbox at the age of 24, Houston has experience in working as a software engineer on a number of startups which include Carbon Black, Bit9, Accolade and Hubspot. He also had experience as a developer at Soft Servo.
During his time in college, he kept forgetting his USB flash drive, and the habit continued after he graduated. With his endless frustration, he teamed up with Arash Ferdowsi (an Iranian-American who was also a MIT graduate and a member of Phi Delta fraternity). The two began working on the project that would eventually become Dropbox.
The Humble Dropbox
Drew Houston's Dropbox project came from a simple idea that resembles a simple form having a simple aim. At that time, his frustration for not bringing his USB flash drive forced him to send emails to himself. At that time there were solutions, but he said that they "suffered problems with internet latency, large files, bugs, or just made me think too much."
He began the Dropbox project as something for only his personal use. But later he realized that the benefit could be shared with others who have similar problems. It was on June 2007 that Dropbox was founded. The service quickly attract investors in which it secured seed funding from Y Combinator.
Dropbox was officially launched a year later at TechCrunch50 annual technology conference.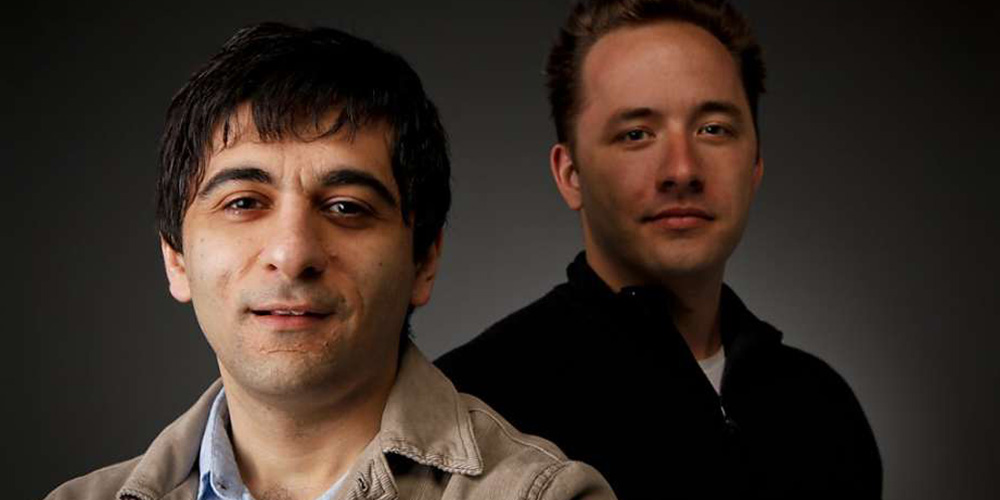 At first, Dropbox was using getdropbox.com until 2009 because the name's trademark was in disputes between Proxy, Inc. and Evenflow (Dropbox's parent company). It was in October that Dropbox acquired its dropbox.com domain name.
Dropbox is one of the internet service that quickly caught attention of the masses. In 2011, it had more than 50 million registered users. The number doubled to 100 million a year later. As of June 2015, Dropbox had 400 million users.
As one of the most popular file hosting service, Dropbox is having about 15 percent share of the worldwide backup client market. In 2009, Dropbox was valued at about $5 billion with revenue in 2011 at about $240 million.
In 2012, Houston On that same year, Dropbox announced that two U2 band members, Bono and The Edge, became its individual investors.
While the main business remains free for users to use, it growth spurt ceased and started to calm in 2013. The company hasn't raised money in years and several mutual funds have written down the value of their investment in the company. But instead of fixing things up on that side, Houston that is the CEO of Dropbox, focused the company to provide business-focused service. At that time, Dropbox succeeded in getting more than 150,000 companies on board.
Given its popularity among a wide variety of users, as of January 2014, the company had raised more than $1.1 billion at a $10 billion valuation from investors like Sequoia Capital and Accel Partners, as well as Goldman Sachs and BlackRock.
Personal Life
Drew Houston was reported to be dating CeCe Cheng, a Princeton graduate in charge of PR for the internet startup Qwiki, in 2011.
Houston has made success and wealth from Dropbox, a service that has a humble origin but became an invaluable sharing tool. He is one of the most promising entrepreneurs aged 30 and under by Business Week, and named as one of the top 30 entrepreneurs by Inc.com. He was also named to MIT Technology Review's TR35 list honoring the world's top innovators under 35, and included in Fortune's 40 Under 40.
Dropbox's popularity has been touted as one of Y Combinator's most successful investment, making it one of the 20 best startups of Silicon Valley.
With all his achievements, Houston remained in his humble personality state. He gave many credits for his success to Arash Ferdowsi and his education at MIT. He recommends others to stay with inspiring people and aim high for success. He said that having other people around plays a great role in building anyone's career and personality.
In April 2013, a lobbying group called FWD.us was launched. Drew Houston joined as one of the founders, along with some of Dropbox employees, Facebook CEO and founder Mark Zuckerberg as the the public face of the group, Joe Green (founder and president of the group), Microsoft founder Bill Gates, LinkedIn CEO and founder Reid Hoffman, Sean Parker (known from Napster, Plaxo, Facebook and Spotify), Ron Conway, Jim Breyer, Matt Cohler, John Doerr, and Chamath Palihapitiya.
As an entrepreneur with a net worth of $1.39 billion as of March 2014, Houston is also an active investor. Among his investments are: IfOnly, Convoy, Triplebyte, NextLesson, HackerOne, Color Genomics, Highfive, 21 Inc, Eligible, Vurb and Incident Technologies.
Houston likes to sing, and in addition to that, he is also still fond for video games.