Netizens in Indonesia have made 'Vina Garut' a trending topic on social media Twitter.
What began as a private sex tape between Vina and three men, the footage was leaked to the internet and spread through social media and messaging apps.
The sexual acts which were made in Garut, West Java, were discussed by a little less than 10,000 Twitter users, making #Vina one of the most widely searched term in the country.
There were around 22 to 44 videos in total, with each around a minute long.
What further fueled Vina as a trending topic, was because people were exchanging links for the videos, with some trying to monetize it by uploading the footage to cloud storage, like Dropbox and Google Drive.
According to the news, the acts were made in four different locations, one of which, was at a resort near the popular hot springs in Cipanas, Garut.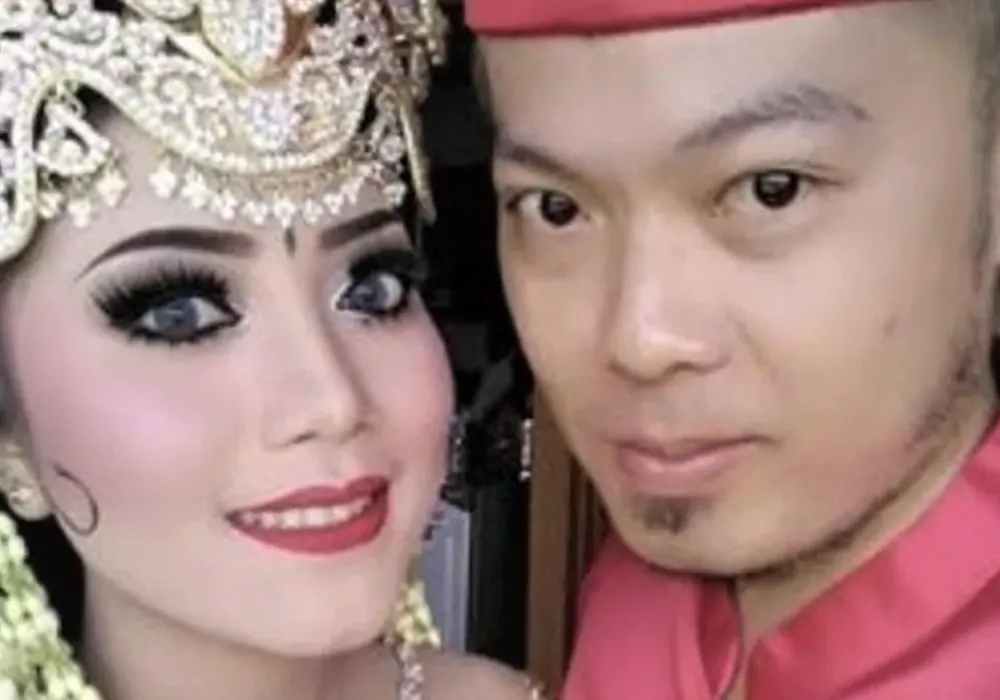 Vina and Rayya during their wedding ceremony.
Following the viral news, the Indonesian authorities tracked Vina and the three men, and made them suspects.
As for who spread the videos, the authorities have assembled a team to track the people who are accused of uploading the videos to the internet.
Vina's lawyer said that his client is actually the victim, considering that she was "forced" to engage in the group sexual acts by one of the men, who was none others than her husband at the time.
"Her ex-husband forced Vina to engage in the acts, including forcing her to smile," he said.
The lawyer added that Vina was first forced to engage in extramarital sex since she was just 17 years old, and that happened for a whole year until 2018.
In a later investigation, one of the men was HIV-positive, and the other two were negative. This was discovered after the authorities conducted a medical checkup on those men.
"Yes, it is true that Rayya (one of the men) is HIV-positive," confirmed Armin Mapaseng, Head of Criminal Investigation Unit at Garut.
On September 7th, Rayya passed away, also because suffering from stroke and Hepatitis B.
Related: Hunting Felly Angelista Whose 'Social Experiment' Sex Tapes Went Viral