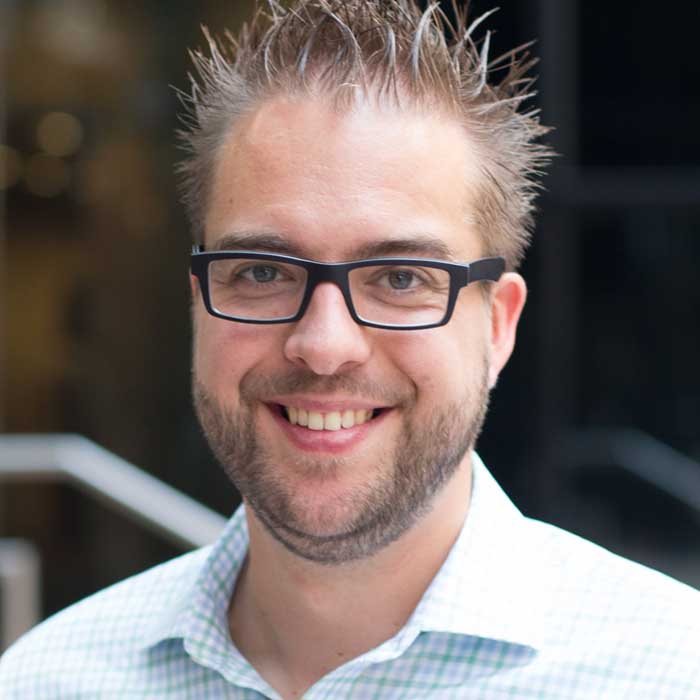 "Business model innovation is more important than technical innovation."

- Dries Buytaert
By helping people to join projects that expand through sharing, Dries Buytaert that describes himself as a developer, technology executive, academic and hobbyist, succeeded in creating a community that keeps on growing.
With the project named Drupal, what began as Buytaert's little unknown "village" for dorm students is now having more than 35,000 active contributors. With them, Buytaert's Drupal has powered at least 2 percent of all websites in the world, making it one of the most widely-used open-source CMS project alongside WordPress, Joomla and some others.
This has also made Drupal as one of the world's most successful open-source projects.
Buytaert has spent his entire professional career in Open Source, and believes it to be a superior innovation and collaboration model.
Early Life
Dries Buytaert was born on November 19th, 1978 in Wilrijk, Antwerp, Belgium.
When he was studying in high school, his first job was to make hamburgers at "Quick", a European fast food chain. When he graduated high school, Buytaert continued his studies to University of Antwerp majoring Computer Science.
After graduating, he continued his Computer Science studies at University of Antwerp to get his Master's degree, graduating with magna cum laude.
Buytaert is also a Ph.D. in Computer Science and Engineering from the University of Ghent, where he was sponsored by the Institute for the Promotion of Innovation by Science and Technology in Flanders.
His willingness to learn computers was based from the passion that started from his early childhood. He learned the basics of computers and how to program when he was six years old.
Buytaert said that he was fortunate to have his parents to pay for his tuition and books. But to get beyond that, he worked at an ISP so he could buy things like gadgets and pay for other fun things.
The Early Concept Based On Needs
Before working on Drupal, Dries Buytaert has already built websites using Perl and CGI. But at the time, PHP and MySQL were still relatively new technologies. He was still learning about them as he put a high interest in working with a database instead of writing data to flat files.
In the year 2000, Buytaert's first experience with open source was when he stumbled across Linux being built by Linus Torvalds. Buytaert contributed code to Linux for wireless network drivers as well as becoming a maintainer of the Linux-WLAN FAQ.
It was during this time that he needed a good internet connection.
Buytaert was living in a tiny dorm with just a desk, a bed, a sink, and a microwave. Hans Snijder, one of his best friends that lived across the street, signed up for a beta testing program for high speed internet that a company in Antwerp started. Because he was one of the first to get the privilege of an ADSL in Antwerp, all of a sudden he had fast internet access, but had to sign an agreement not to share it.
The connection was only to be used by one person.
To overcome this situation, they decided to build a wireless bridge to share that high-speed connection. They looked for wireless network cards, but at $20,000, the price was beyond their pockets. They kept on looking, and finally found a small outlet in the UK selling wireless cards. At $1,000, it was still expensive for students like Buytaert and his friends, but it was indeed much more affordable.
Because permanent internet connections were still rare for Antwerp students at the time, Buytaert and Snijder still had to set up a wireless bridge between their dorms, sharing Snijder's ADSL modem connection among eight students within radius.
While this set up worked, they were still missing something - they needed something more. And that was a place to talk to each other.
This missing feature was the main thing that opened up the opportunity for the very first concept of Drupal.
From Dorp to Drupal
To create a place where people can talk to each other, Dries Buytaert started a small news site with a web board. With it, he and his friends could post notes about the status of their network, talk about where they were having dinner, share interesting news, and more.
At first, they succeeded in creating a small content framework.
For a while running, the software was nameless. But when Buytaert graduated from university and left his dorm room, the two founders thought that they needed a way to stay in touch. Keeping the internal site online, Buytaert started looking for the right domain name. He then considered dorp.org.
"Dorp" is a Dutch word for "village," and Buytaert saw it fit to name the small community they'd started.
However, he did a mistake when checking whether or not "dorp.org" was available. Buytaert mistyped "dorp" as "drop", and when he realized this mistake, it was already too late. Once drop.org was live on the web, the audience changed: it attracted new members which talked about more diverse topics that were mostly about new and emerging technologies.
Drop.org slowly turned from a personal experimentation environment to become a place for discussions about an everchanging flow of ideas.
Before evolving to become a CMS, Drop was more like a messaging board project where Buytaert that was hooked on all things the internet has to give, experimented on the platform. At first, the project has no module architecture. In order to put more features into it, Buytaert had to rewrite the software several times.
But as he learned about modular design in his computer science studies, as well as from experience; he modeled later versions of the message board somewhat after the Linux kernel.
The software then developed to become public diaries and later to become blogs. Here, Buytaert wrote and documented about things he was doing to the software, and it attracted an audience. Some people would write to ask for the source code. Other people would write to suggest that Buytaert might change an algorithm to work differently.
It was in January 2001 that Buytaert finally decided to release the software behind drop.org. This was when Buytaert got to the point when he was proud enough of what he did to the modular-designed software. The idea to release it as open-source was to allow users to use and extend the platform so even more people can explore new ways for web development.
Buytaert called this software project "Drupal". The name derives from the English pronunciation of the Dutch word "druppel," which means "drop."
The Growing "Drupal" Village
In 2003, Drupal got its first significant boost when it helped build "DeanSpace" for Howard Dean, one of the candidates in the U.S. Democratic Party's primary campaign for the 2004 U.S. presidential election. DeanSpace used the Drupal platform to support its decentralized network of approximately 50 disparate, unofficial pro-Dean websites that allowed users to communicate directly with one another as well as with the campaign.
After several years running, Drupal that was having a diverse community of users and developers needed something to organize it. In 2006, Buytaert founded The Drupal Association, a not-for-profit organization dedicated to promoting and advancing Drupal.
The Association funds and operates the Drupal.org website and promotes Drupal through events and other marketing activities. Buytaert becomes its President.
Doing what he does best, the popularity of Drupal wasn't at all what Buytaert had in mind in the first place. "This was never intentional. I'm an accidental leader. I love what I'm doing but never envisioned this to happen."
For years developing the platform, for most of that time, Buytaert never made a dime from it. This changed after he co-founded Acquia.
In 2007, Buytaert and Jay Batson co-founded Acquia, a venture-backed technology company to provide enterprise products, services, and technical support to the Drupal platform. Using its SaaS and PaaS products, Acquia enables companies to leverage Drupal while simplifying the experience, removing the complexity and minimizing the risk.
"We wanted Drupal to be what Red Hat is to Linux, that's why we started Acquia," said Buytaert. Linux's Linus Torvalds eventually became one of his advisors on how to make a living from his open-source project.
Awards
From his work, Dries Buytaert has received numerous publications as well as awards that include:
The Boston Tech 30, Boston Magazine.
MIT TR35 Young Innovator 2008.
"Young Entrepreneurs of Tech" by BusinessWeek.
CIOnet Innovation Award 2009.
Top 5 most influential people in Open Source 2009.
University of Antwerp Alumnus of the Year 2010.
CIO of the Year 2012.
The 50 Most Powerful People In Enterprise Tech.
2012 Entrepreneur of the Year award from Ernst & Young for New England.
DataNews ICT Personality of the Year 2014.
2015 ILC Immigrant Entrepreneur of the Year in High-Tech.
Personal Life
Dries Buytaert is married with two children. On his free times, Buytaert likes to spend his time together with his family, often bringing them to day trips.
While his colleagues and friends describe his as "workaholic." Buytaert likes to spend as much time with his family during weekends. While he still works on some Saturdays and Sundays, he makes sure that he can still have some time to do fun things, especially when his children are still awake.
And during his time out of work, he stated that he enjoys simple things in life. From watching a good movie with friends and family, reading non-fiction, playing tennis, having fun with spreadsheets, or trying out a new restaurant. Buytaert also likes photography, and bringing a camera is something that he is fond of doing.
He has been writing on his personal blogs for more than 10 years. In many ways, according to Buytaert, writing pushes him to think. "Writing is my process to flesh out ideas."
Besides his work on Drupal, Buytaert serves as Advisor at GoingOn Networks, Inc. and an Advisor at Oregon State University Open Source Lab. He was the founder at Mollom before being acquired by Acquia, and previously served as Advisor at NowPublic Technologies, Inc..
Buytaert that is a Young Global Leader at the World Economic Forum, likes travelling. He is also passionate about investing and personal finance, and occasionally invest in startups.