"Life is about perspective and how you look at something... ultimately, you have to zoom out."

- Whitney Wolfe
The tech industry is mostly populated by men. It was hard, and still is difficult for women to have a powerful position in a company.
Whitney Wolfe is one of those women who succeeded in becoming what she believes. Best known for reinventing how people date and mate with Tinder, she was part of one of the great business success stories of the smartphone age.
With her thought of feminism as something for women to have equal power as men, she is a serial entrepreneur with a lot under her sleeves.
Early Life
Whitney Wolfe Herd was born on July 1st, 1989 in Salt Lake City, Utah. Her father was a Jewish property developer and her mother was a Catholic housewife.
According to Wolfe Herd, her childhood was happy and normal. She said she grew up happy as her mother was there whenever she needed her. Wolfe Herd attended Judge Memorial Catholic High School, to then attended Southern Methodist University, where she majored in International Studies.
She spent her junior years at Sorbonne University in Paris.
At the age of 19, she started her own business by selling bamboo tote bags to areas affected by BP oil spill. Her business mind continued when she partnered with celebrity stylist Patrick Aufdenkamp to launch a non-profit organization called the "Help Us Project."
The bags she created received national press after celebrities such as Rachel Zoe and Nicole Richie were photographed with them.
After graduating, Wolfe Herd that found success with the Help Us Project, wanted to continue helping people. She packed up and traveled to Southeast Asia, and got involved with a few local orphanages where she spent her time there working to make better places for the children.
Wolfe Herd is fluent in French. She learned the language when her family did a sabbatical in Paris. She was also a member of the Kappa Kappa Gamma sorority.
Tinder
Wolfe Herd joined Hatch Labs when she was 22.
Through this company, she was included and involved with Cardify, a startup led by Sean Rad. While the project was later abandoned, Wolfe Herd co-founded the dating app Tinder with Rad and Chris Gulczynski in 2012 within the IAC startup incubator.
As one of the original founders of the dating app Tinder, Wolfe Herd was made the vice president of marketing.
When Wolfe Herd joined the team, she never expected the app to be a sensational one. Both Wolfe Herd and Rad have seen dating apps come and go, succeeded and failed. Therefore, they didn't expect much. According to Wolfe Herd, she was the one who came up with the name, Tinder, and was responsible for increasing the app's popularity among college campuses and growing its user base.
The other people in on the Tinder project were Justin Mateen and Chris Gulzcynski.
In less than 2 years after Tinder's founding, Wolfe Herd left the company after growing tensions with other company executives. It was Mateen, her direct superior, who started pursuing her romantically. The two dated for a while before breaking up, and this was when Mateen started calling her awful names.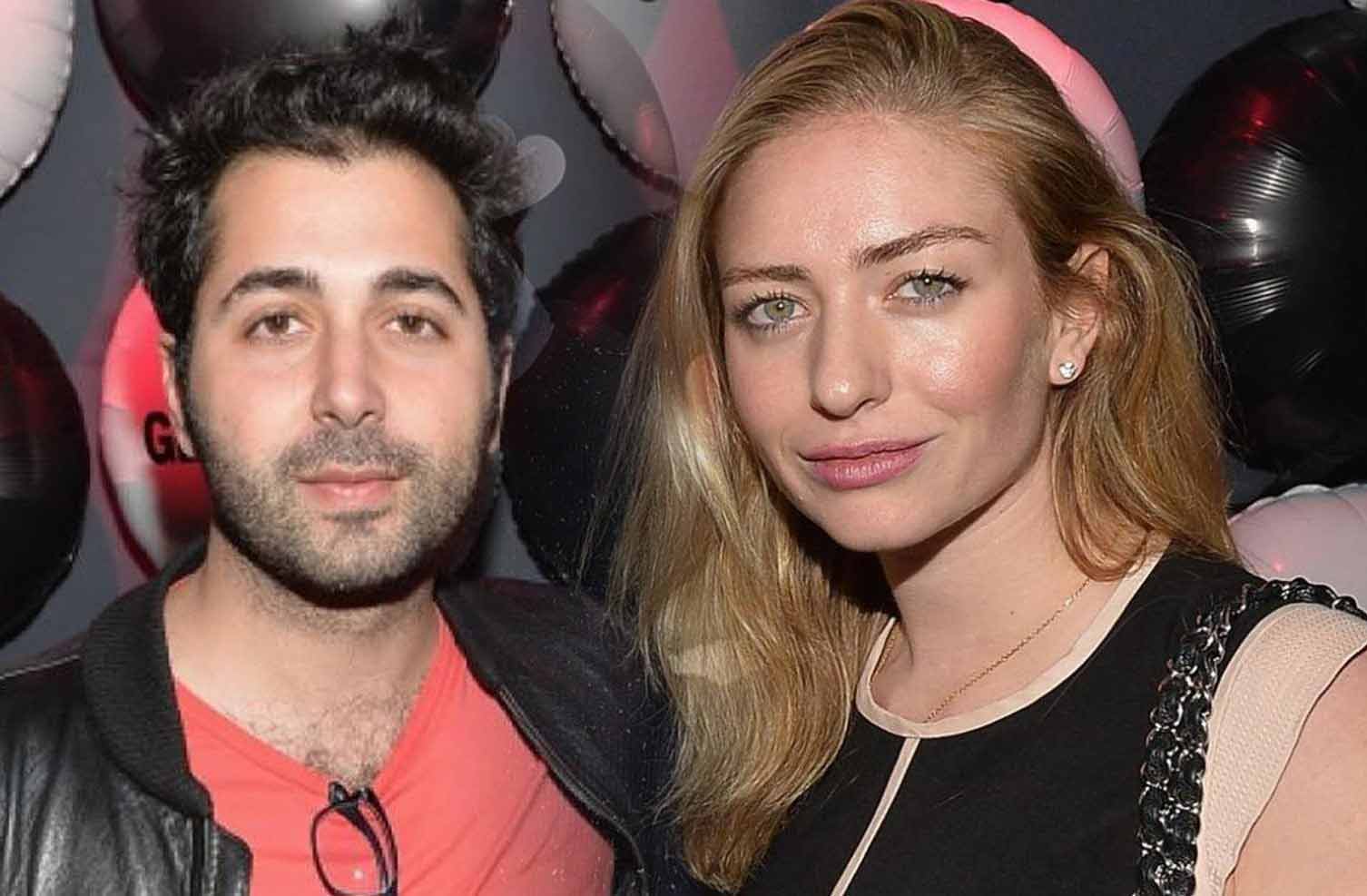 Justin Mateen and Wolfe Herd
From "whore" and "gold digger", Mateen also bombarded Wolfe Herd with threatening and derogatory text messages.
After she left, she disclosed all of the information, and filed a lawsuit against Tinder for sexual harassment. She also alleged that Tinder, owned by IAC and then by its Match Group spinoff, had wrongly stripped her of the co-founder title.
The company denied any wrongdoing, but Mateen was suspended from the company before finally resigning. Wolfe Herd reportedly received more than $1 million in settlement, in addition to Tinder's stock.
Bumble
As a woman on the internet, she also experienced some sort of online abuse. She even received rape and murder threats from strangers, forcing her to delete her Twitter account.
"I was being told the ugliest things by complete strangers, and they were having full debates about me," she said. "I wasn't running for office. I wasn't trying to be on a reality show. I was just a girl who left somewhere."
Suffered anxiety and panic attacks, she retreated to Texas and the family of her boyfriend Michael Herd. "I was broken," she said.
During her desperate moments, an idea of a women-only social network came up to her. The name was Merci, which according to Wolfe Herd, focuses on positivity. "No compliments on physicality," she explained. "Compliments about who they are."
Then she received an unsolicited email from someone with an unfamiliar address and a Russian name, Andrey Andreev. Born in Moscow and based in London, Andreev is the founder of Badoo, an online dating network. After receiving Andreev's proposal, Wolfe Herd started thinking.
Instead of drowning herself into her sorrows, she decided to make things differently. "The last thing in the world I wanted to do was go back into the dating space," she said.
(L-R) Whitney Wolfe Herd, Andrey Andreev and Sarah Jones Simmer, Bumble's COO
But rather than falling for online abuse and her bad Tinder past, she decided to compete against them.
Wolfe Herd and Andreev created Bumble. Andreev make an initial investment of about $10 million for launch marketing and committed to additional funds to fuel growth, taking 79 percent of the company. Andreev made Wolfe Herd the founder and the CEO with a 20 percent ownership.
Bumble and Wolfe Herd can tap into Badoo's infrastructure and Andreev's know-how.
Wolfe Herd and Andreev brought in two of Tinder's former Tinder executives, Chris Gulczynski and Sarah Mick, to design the app's back end and user interface, where the two share the 1 percent equity not held by Andreev and Wolfe Herd.
The goal for the app was to give women more control than traditional dating apps.
"I always wanted to have a scenario where the guy didn't have my number but I had his," recalled Wolfe Herd. "What if women make the first move, send the first message? And if they don't, the match disappears after 24 hours, like in Cinderella, the pumpkin and the carriage? It'd be symbolic of a Sadie Hawkins dance--going after it, girls ask first. What if we could hardwire that into a product?"
It was common for men to dominate relationships and control where things go. With Bumble, the pair wanted something different. Empowering women, the app is designed to appeal women better than competing dating platforms.
With Bumble, women no longer need to wait for men to ask them out.
By December 2014, the site was live, and by December 2015, Bumble had more than 80 million matches made and over 15 million unique conversations.
As of November 2017, Bumble had more than 22 million registered users, and by January 2018, the company was valuated at about $1.5 billion.
Personal Life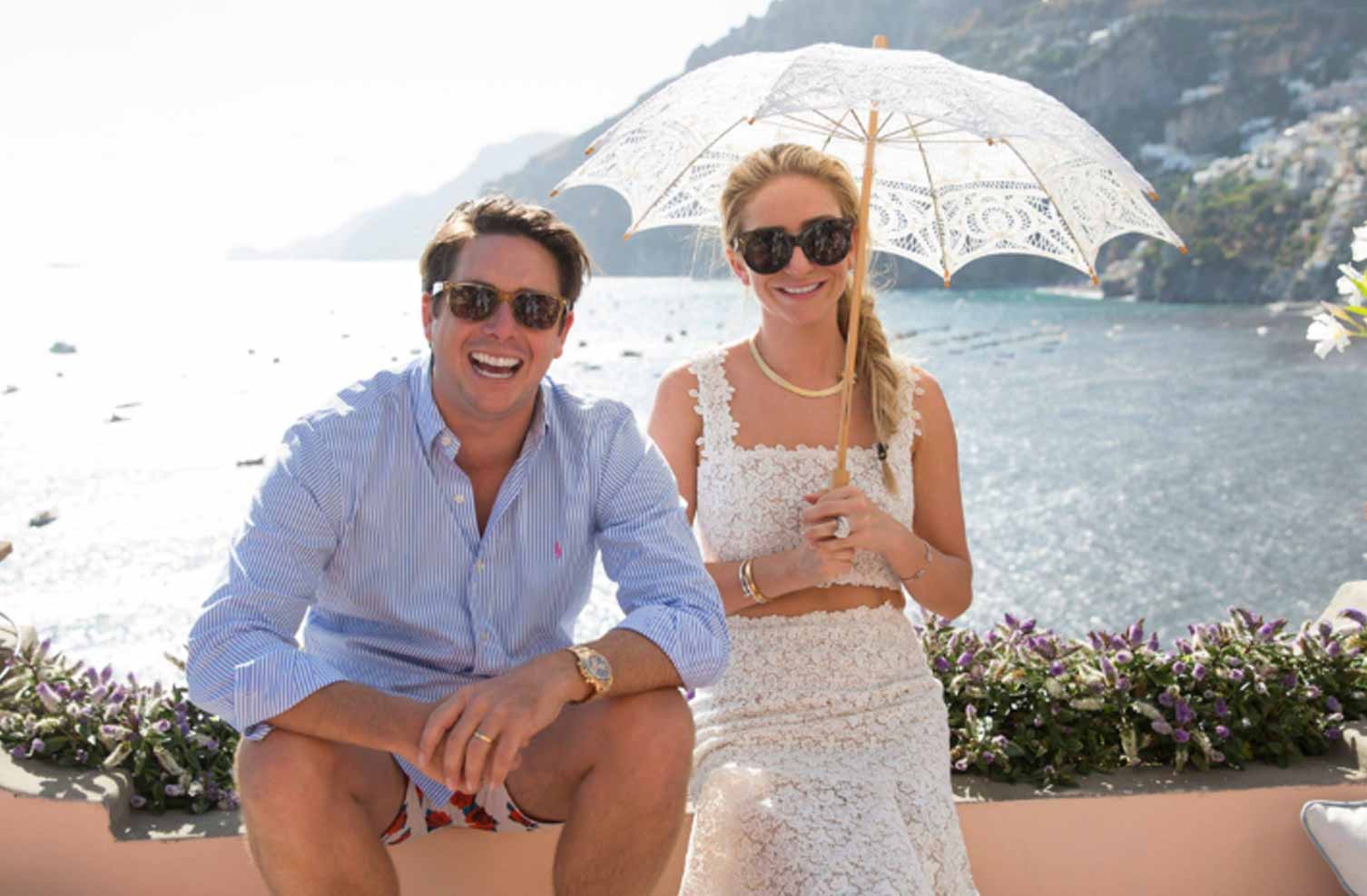 Whitney Wolfe and Michael Herd's wedding in Positano, Italy
Wolfe Herd is married to Michael Herd, her long time boyfriend, an oil and gas heir who also owns the Grove Kitchen & Gardens. Wolfe Herd who was known as Whitney Wolfe, changed her name to Whitney Wolfe Herd when they married, a reflection of the support he'd given her.
As a woman in the tech industry, Wolfe Herd was thanked many times by her fellow females for standing up in her sexual harassment suit. When Wolfe Herd took a stand, sexual harassment was a serious issue in the tech world, and Wolfe Herd fought for her rights as she wasn't treated equally.
Feminism was never a word Wolfe Herd embraced. But her experiences, and also the more she thought about the word, the more she saw that it expressed her core values: equality, compassion, respect.
"I have been sexist before," she said. "I have called girls names. I have gone with the misogynist flow."
She believed feminism could help women and men build a true relationship and partnership, something she'd found with her husband, Michael Herd.
In 2014, Wolfe Herd was named one of Business Insider's 30 Most Important Women Under 30 In Tech, and in 2016, she was one of Elle's Women in Tech. She was also named as one of 2017's and 2018's Forbes 30 Under 30, and was Inc's 15 Female Entrepreneurs to Watch Out For in 2017.
She has been featured on the covers of Forbes, Fast Company, Wired UK, and was included in the TIME 100 List.
Wolfe Herd net worth varies. While reports suggest that she is worth million of dollars, some speculated that she may be worth over a billion due to the companies she helped build.