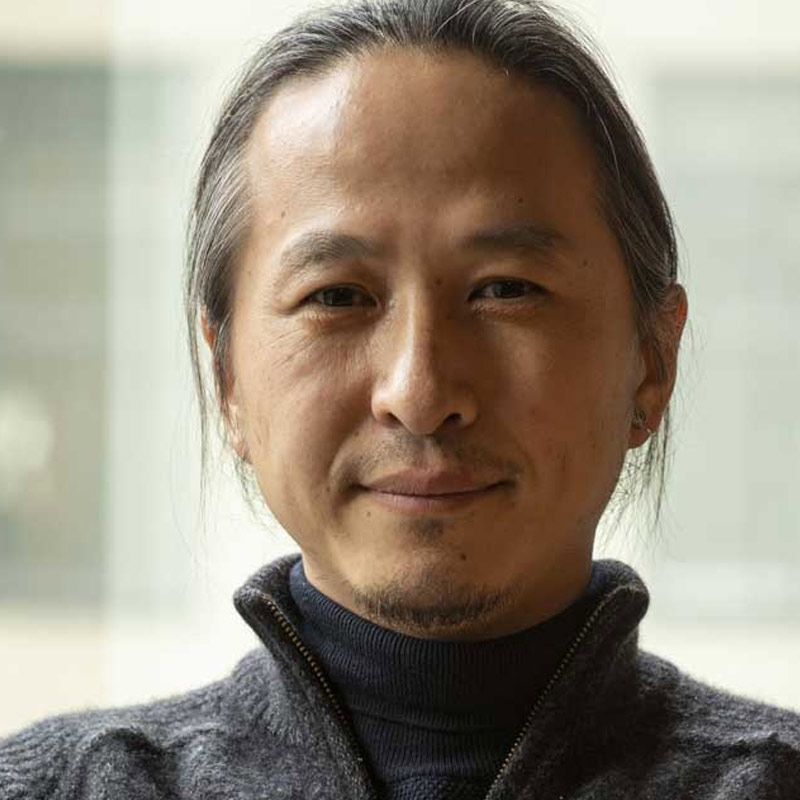 "In the past, my personal focus was always design and user experience."

- Alex Zhu
The tech world is dominated by companies from the West. But let's not forget there are plenty of tech companies in the East. In China, the powerhouse of Asia has a lot of tech companies, with Baidu, Alibaba and Tencent as the three most notable.
The three have managed to get their traction and rocketed themselves to popularity with their amounts of offerings.
But the three somehow lacked something: a powerful social media network that can compete with those in the West, by inflicting fear and envy.
This is where TikTok has proven itself capable of filling the gap.
The viral video-sharing app, is led by Alex Zhu, the co-founder and former co-CEO of Musical.ly.
Zhu has long kept a low profile during his time in Musical.ly. But since TikTok skyrocketed to become one of the fastest-growing social media app, Zhu cannot hide from the spotlight.
Early Life
Alex Zhu was born in 1979 and raised in Anhui, an eastern landlocked Chinese province known for its Huangshan Mountains that stretches across two river basins.
Zhu attended Zhejiang University, one of the most prestigious and elite institutions in Hangzhou, eastern China. He studied civil engineering, and graduated with a bachelor's degree in 2000.
After graduating, Zhu worked as a designer for China Pages, before hired in 2002 to run a product design team at WebEx, a video-conferencing software maker which was later acquired by Cisco. Zhu left WebEx in 2004. His journey from an engineer to an entrepreneur was not easy. Zhu had to face failures many times.
Zhu worked in China for a year. but he realized that things were not as smooth as he thought.
Among the reasons, Zhu went to the U.S. in 2010, when he worked as a product designer and manager for the German company SAP at its San Francisco Bay Area office. Zhu has also served as a Creative Director at Microsoft driving "mobile disruption" initiatives in the consumer space.
He took a special interest in education while working there, and came up with the idea to become an entrepreneur himself by developing an app for hosting short-form education videos.
From Cicada The Education To Musical.ly The Entertainment
Like many young entrepreneurs in the tech field, Alex Zhu was looking for that one big idea that could change the world.
Zhu and his longtime friend Luyu Yang teamed up to create an educational social network app. The two first met when they were working for eBaoTech, an insurtech company in Shanghai. Luyu Yang was a serial founder before teaming up with Zhu.
The two wanted to create a product to benefit users, in which the app can both teach users different subjects through short-form videos that are a few minutes long.
The app was called Cicada.
After managing to secure $250,000 from China Rock Capital Management, it took the two about 6 months to build the product. However, once launched, the online self-learning platform did not get enough traction and the content produced was not engaging enough.
The team had troubles adjusting their lesson plans in bite-sized chunks. The videos took too long to make, and the target demographic of teens didn't really engage.
"It was doomed to be a failure," Zhu recalled. "The day we released this application to the market, we realized it was never going to take off."
Zhu at the time, was losing confidence.
With depleting amount of cash, Zhu and Yang needed to look for new ideas.
When embarking on a train ride from San Francisco to Mountain View, California, Zhu noticed a group of teenagers listening to music on their smartphone while lip-syncing. Another group of teenagers were taking photos and decorating them with emojis.
Zhu thought about how he could combine these different features into one single social app. The idea was to create a platform where users can incorporate music and video into their contents.
This was where Zhu shifted the focus of the app from education, to entertainment.
Around 2014, the now-defunct Vine showed that many content creators had to resort to custom video creation stacks to create high-quality videos. Acknowledging Vine's popularity, Zhu asked himself whether music could really democratize high-quality short video creation.
With 8% of their original investment remaining, the team behind Cicada turned Zhu's idea into an app in only 30 days, and in July 2014, the project called Musical.ly was launched, allowing people to create 15-second lip-syncing music videos.
This was something that has never been quite popular before, until Musical.ly changed it.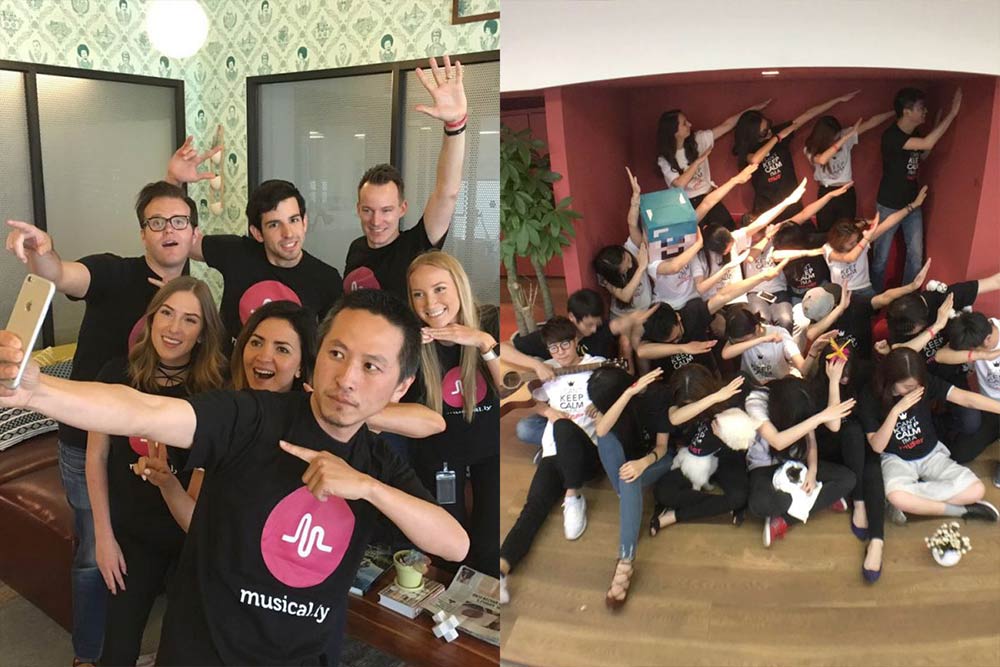 The app that original targeted the demographic of 13–18-year-olds, quickly garnered 500 users in the first day, and another 500 users the next day.
In 2015, Musical.ly was hovering at around 1 million monthly active users, and had enough validation to close around $17 million in funding in a Series B, which featured Greylock, GGV, CRCM, and Morningside as notable investors.
With more funds at hand and a team of dedicated individuals, Zhu quickly escalated Musical.ly's users to over 150 million users, and hit the number one spot in Apple's App Store for free apps in 20 countries - including the United States.
Over a three years period, the team was able to take advantage of the mobile wave while growing to 200 million users internationally, and reporting 60 million monthly active users by August 2017.
The founders were confused themselves, as they wondered why this could have happened. They deduced that it was because of a cultural phenomenon happening in the U.S. At the time, Spike.TV, a now-defunct television channel, aired "Lip Sync Battle" and suddenly searches for "lip-sync" on the app stores kept on showing the app.
Zhu returned to China to reunite with his Cicada-turned-Muisical.ly cofounder and co-CEO, Yang, to build up the company together out of Shanghai.
Zhu was dedicated in growing Musical.ly, that he even went to great lengths to learn about the platform's youngsters. From Chinese to Americans flocking to his platform, Zhu registered multiple fake Musical.ly accounts so he could comment on videos and understand their creators, he said in 2016.
On November 9, 2017, Musical.ly Inc had been sold to ByteDance Technology Co., which operates the news platform Toutiao, for as much as $1 billion. At the time, Zhu said that the deal was to help Musical.ly expand into Asian markets as a standalone app.
However, less than a year later, ByteDance shut down Musical.ly, and merged it into its existing short-form video app called TikTok. And Zhu here couldn't be happier.
"Combining Musical.ly and TikTok is a natural fit given the shared mission of both experiences — to create a community where everyone can be a creator," Zhu said at the time.
TikTok, The Western-Hatred Magnet
Following ByteDance in killing Musical.ly, Zhu was given the title of TikTok's senior Vice President, and stayed with the company to help with the transition. He then left ByteDance to take have a little break, to "rest, go clubbing in Shanghai and listen to jazz."
He kept a low profile and stayed out of the media.
Zhu rejoined TikTok, not long after ByteDance raised funding at a valuation of around $75 billion, making it one of the most valued startups.
Returning to the company, Zhu was made the President of TikTok.
But this was where he couldn't really stay out of the spotlight. Zhu is worried about its image problem.
To him, TikTok has become the place creativity; the place where people can self-express themselves in memes and silly dance videos, without being shy. Zhu managed to turn TikTok into one of the most popular social media app the world has ever seen, with fresh and fun content at any given moment.
Zhu made TikTok into the upstart position by reconfiguring the culture with its joyful content.
But to some people in the U.S. government, TikTok is an enemy.
Since U.S. President Donald Trump's administration started banning Chinese products, the government started putting an increased suspicion on various tech companies, to a degree that can be considered a paranoia.
The Trump administration's biggest target has been Huawei, the giant supplier of smartphones and telecommunications equipment. But in the social media sphere, TikTok is the target.
With eyes on Zhu, he decided to clarify and make things clear.
A Return To Clarify Things
One of the big reasons why the U.S. hates TikTok is because the owner of TikTok is ByteDance, a massive Chinese company that has influence in its own means.
The West fears that the popularity of TikTok is feeding ByteDance the information needed to expose the American youth to Communist Party indoctrination, and using their data to populate Beijing's servers.
Zhu denied the accusations.
"No, TikTok does not censor videos that displease China," he said. "And no, it does not share user data with China, or even with its Beijing-based parent company. All data on TikTok users worldwide is stored in Virginia, he said, with a backup server in Singapore."
Zhu even went as far as saying that if China's President ever asked him to take down a video from TikTok or access users' data, he would refuse.
"I would turn him down," Zhu said, after barely a moment's thought.
Zhu said that TikTok user data was set apart from the rest of ByteDance, and was not even used to help improve ByteDance's artificial intelligence and other technologies.
"The data of TikTok is only being used by TikTok for TikTok users," he said.
Read: Becoming Increasingly Popular, TikTok Wants To Distance Itself From The Chinese Government
Personal Life
Alex Zhu is a relatively secretive figure, and largely stays out of the media.
Zhu keeps his private life away from the public, making his life behind his works to remain a relative mystery.
He does not publicly suggest that he have a social media account except for LinkedIn, where he lists his work locations as Mars. And by having "a little artsy oddness," Zhu that speaks fluent if lightly accented English, refers to himself on LinkedIn as a "designtrepreneur."
"Today, we are lucky," Zhu once said, "because users perceive TikTok as a platform for memes, for lip-syncing, for dancing, for fashion, for animals — but not so much for political discussion."
However, he acknowledged this could change eventually.
"For political content that still aligns with this creative and joyful experience, I don't see why we should control it," he said.
.
Zhu that has a slim built, far skin color and long hair, has shares on TikTok, which means that he has a net worth of millions of dollars.
It only took Zhu a few years from dreaming up an idea to change the world, into finally conquering the U.S. with an app.