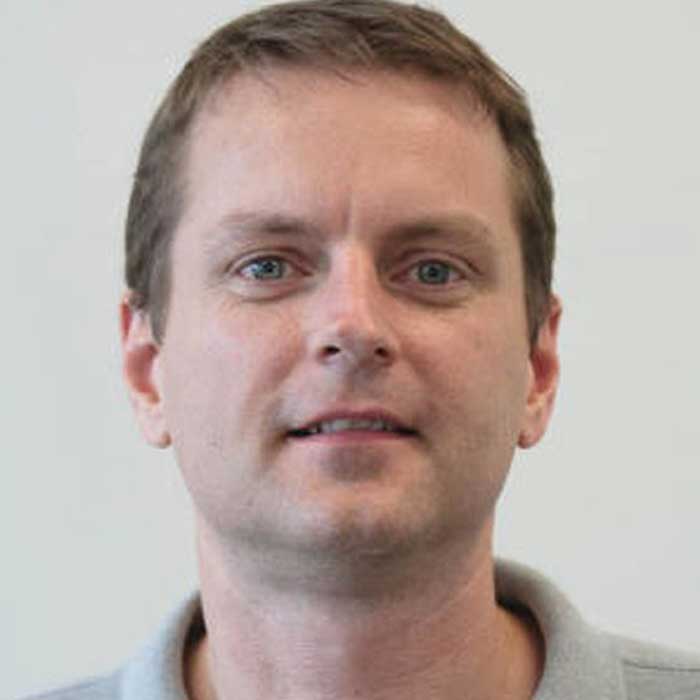 Thousands of people were producing new websites every day. We were just trying to take all that stuff and organize it to make it useful.

- David Filo
When the internet was young, people have found difficulties in finding what they want. Started as an idea to categorize the web based on hierarchy, Yahoo! became one of the most trafficked and popular websites in the world.
Serving as one of the key people in the company, David Filo is a self-made billionaire that helped how we see the internet, making it to be what we see today.
Early Life
David Filo was born on April 20th, 1966, in Wisconsin. At the age of 6, he and his family moved to Moss Bluff, Louisiana. He graduated from Sam Houston High School near Lake Charles, Louisiana, and then earned a Bachelor of Science in Computer Engineering from Tulane University (through the Dean's Honor Scholarship) and an Master of Science degree from Stanford University.
In 1993, Filo was taking his Ph.D. program when he met Jerry Yang. The two became friends based on similar hobby: surfing the web. They spent hours at the computer, even neglecting their studies.
During their computer chip designing project, both Filo and Yang found that they wren't interested in the project. And when their lecturers took a leave, they did so as well. Spending most of their time on the web was more pleasant to them, satisfying their hunger for information and hobby as a diversion from their boring academic works.
Idea for Yahoo!
At the early age of the internet, people often found difficulties in finding what they want in the new virtual world. With their more than enough time on the internet, they realized that there were plenty of interesting and 'cool' websites out there, but there were no proper organization systems to organize them. This means that people on the web couldn't find the site they want easy. And if they have visited a site, people would find it difficult to visit it again if they wanted to.
Based on their hobby in online activity, David Filo and Jerry Yang started collecting links to create an index of their favorite websites. The activity was done in the trailer on the campus of Stanford University.The time they spent on creating a database of links has given them a doctoral dissertation for their final project on campus.
The two continued the effort until they found that their list has became too long and too much. Then they thought of splitting them up by categorizing them. In every category, they also put some of their lists as its sub-categories, and so forth.
The concept was the beginning of the creation of Yahoo!.
Launching Yahoo!
In January 1994, David Filo and Jerry Yang who were two electrical engineering graduate students from Stanford University launched Yahoo! in its first form, a website named "Jerry and David's guide to the World Wide Web".
The site consisted of a directory that listed websites categorized in a hierarchy. Because the name was too long, in March 1994, they dropped the name and changed it to "Yahoo!", a backronym for "Yet Another Hierarchically Organized Oracle" or "Yet Another Hierarchical Officious Oracle".
However, Filo and Yang insist they mainly selected the name because they liked the slang definition of a "yahoo" (used by college students in Louisiana in the late 1980s and early 1990s to refer to an unsophisticated, rural Southerner): "rude, unsophisticated, uncouth."
Filo's college girlfriend often referred to Filo as a "yahoo", a meaning derives from the legendary-fictional Yahoo race from Gulliver's Travels that resembles human beings with filthy and unpleasant habits, obsessed with "pretty stones" they find by digging in mud.
The domain "yahoo.com" was created on January 18, 1995.
The website quickly became popular because on the days, search engine's weren't yet good and popular enough in indexing the World Wide Web. The two friends realized that their creation which was at first meant for personal gain, has a massive business potential. The two then incorporated Yahoo! as Yahoo!, Inc..
Started off as a web portal highlighting a directory that consisted of an evergrowing number of websites, Yahoo! continued to expand to provide an extensive range of products and services for online activities. It didn't take long until Filo and Yang's website became one of the most trafficked website on the internet. By knowing that many people accessing Yahoo! to search for other things on the web, they then turned the database that is organized, to be powered by a search engine so people could find their desired website simply by typing in the right keywords
Filo created the "Filo Server Program" which was written in C programming language. The server-side software was used to dynamically serve variable web pages, called Filo Server Pages, on visits to early versions of the Yahoo! website.
Able to please many people, Stanford wasn't amazed of its success. With no capital, Yahoo! took its early days using the university's computers to support its activities. In the late 1994, not a year old yet, Yahoo! hit a record of over a hundred thousand visitors per day. The huge surge of traffic has give the university's computer a problem, and there were many complaints about their systems crashing and increased network activities. The officials asked Filo and Yang to rent a server out of the university to run the business.
Ousted by Stanford, Filo and Yang decided to make Yahoo! a proper business. They found venture capitalist Mike Moritz who wanted to invest one million dollars in the company. With the money, the two hired a staff of school interns and friends, and brought Tim Koogle as the CEO and President.
Hundreds of companies jumped on board Yahoo! to advertise their businesses, helping Yahoo! to grow to over one hundred employees in a short time. Four years later, this figure had risen to a million users a day. The potential of Yahoo! has attracted many tech giants such as AOL, Microsoft and Prodigy. All offering to buy Yahoo! out of Filo and Yang's hands. But the two refused all of their proposals. The reason for this was that they weren't at all chasing for money. What they did for Yahoo! was just for a matter of enjoyment: the feeling of satisfaction in creating what they wanted.
"We're not in this for the fast money," Filo once said. "Really, what we want is to be part of this industry."
As a key technologist for Yahoo!, Filo is responsible in directing the technical operations behind the company's global network of web properties. He is also involved in guiding Yahoo!'s vision and is involved in many key aspects of the business of strategic and operational level.
Filo who has been a Director at Yahoo! Inc since 2014, served as a Director of Yahoo! from 1995 to February 1996. He is credited with helping Yahoo! to become one of the world's most highly trafficked website and one of the internet's most recognized brands.
Personal Life, Wealth and Philanthropy
As a co-founder, Chief of Yahoo! and Director with a salary of $1.01 per year, David Filo is worth about $3.1 billion as of June 2015. Despite being one of owners of the multi-million business by becoming Yahoo!'s largest individual shareholder with a 7.5 percent stake, Filo has changed little in his life despite the amount of wealth he has accumulated. At some point, he drives his old Datsun to Yahoo!'s headquarter in Santa Clara, California.
Residing in Palo Alto, California, David Filo is married to Angela Buenning, a photographer and teacher. The couple has one child.
Filo and his wife launched Yellow Chair Foundation in 2000, helped in the launch of Stanford Interdisciplinary Graduate Fellowship in 2008 and have endowed professorships in engineering and education. In 2013, they helped create the K12 Start Fund, which invests in education technology companies.
Filo is also a philanthropist. In 2005 he donated $30 million to his alma mater, Tulane University, for use in the School of Engineering.