Data is all that matters. With it, information obtained can be utilized to improve future data for the better.
And that is what DeepMind has in its mind, when it partners with Liverpool FC, a football club that competes in the Premier League, the top tier of English football.
Liverpool FC has joined forces with the Google-owned subsidiary, to explore the use of artificial intelligence in the football world. A research by DeepMind outlines some of the potential applications.
"The timing is just right," said Karl Tuyls, an AI researcher at DeepMind and one of the lead authors of the paper.
Using AI, the two parties experiment how to use AI to help football players improve their games and coaches to spot patterns they couldn't see without AI.
And for DeepMind, the partnership provides a constrained but challenging environment for the researchers to test their algorithms.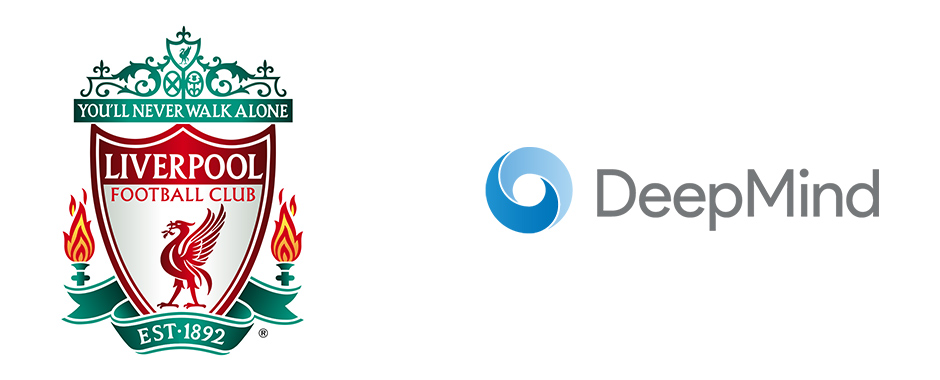 To make this happen, DeepMind is provided by Liverpool FC with data on every Premier League game the club played between 2017 and 2019.
Thanks to the huge amount of data the team gathered using sensors, GPS trackers and computer vision algorithms, DeepMind is given a huge trove of information about how Liverpool FC players play, including their strategies and formations.
As part of the research, the team at DeepMind also conducted analysis on more than 12,000 penalty kicks taken across Europe in a span of a few seasons. The team also categorized players into clusters based on their style of play, and then using that information to make predictions about where they were most likely to hit a penalty, and whether they were likely to score.
For example, strikers are more likely to aim for the bottom left corner than midfielders, who tend to take a more balanced approach.
Using the data, the AI managed to return an optimal strategy for penalty takers was, which is unsurprisingly, is to kick using the players' strongest side.
But not just that, because the AI is also able to estimate how much a specific action like a pass or a missed tackle contributed to a goal. In this case, the data can be used in a post-match analysis to demonstrate to players why they should have passed the ball in a particular situation instead of trying to shoot.
And by training the AI on player performance data that include strength and fitness, DeepMind said that the AI might be able to track fatigue better than human coaches and recommend resting players before they get injured.
"A game like football is super interesting because there are a lot of agents present, there's competition and collaborative aspects," explained Tuyls. Unlike chess, or Go, football has inherent uncertainty built into it because it's played in the real world.
It's worth noting that AI of this kind will not replace football managers, Tuyls said.
Instead, the technology can be used to help.
What DeepMind is hoping here, is to combine computer vision, statistical learning and game theory to help teams spot patterns in the reams of data they're collecting that they wouldn't be able to see otherwise. Applying artificial intelligence to football could make players and coaches smarter
"The purpose is to have a seamless system that integrates well with the human player on the pitch and facilitates their work," he said.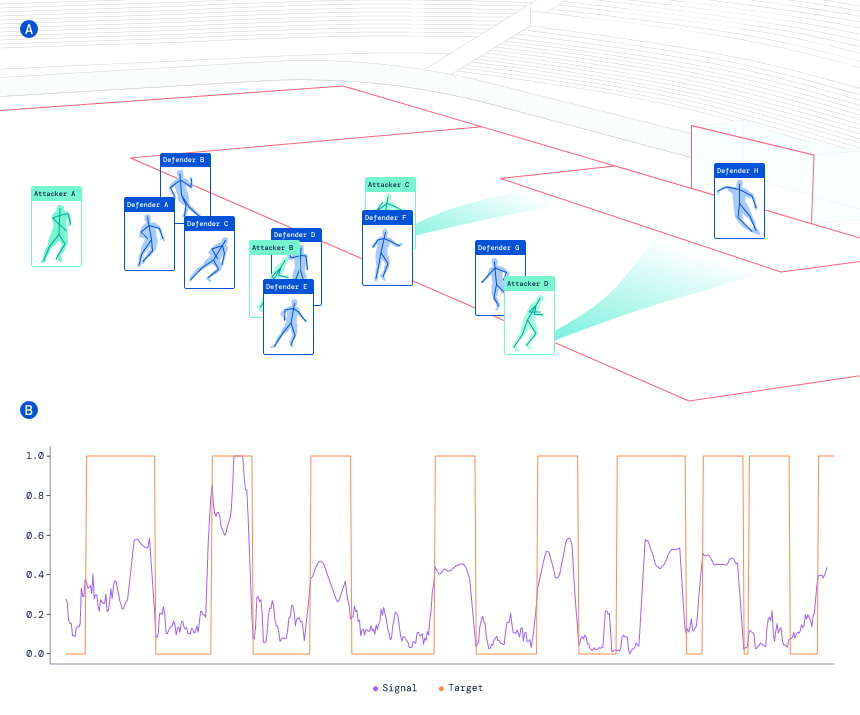 (A) example illustration of an envisioned automated video-assistant coach interface, where players' activities are detected, identified, tracked, and subsequently passed into a predictive trajectory model. (B) a stylized example of event detection, with a specific target event. (Credit: DeepMind)
"I don't think you will see big impacts in the next six months or a year, but in the next five years some of the tools will be more developed, and you could see something like an 'Automated Video Assistant Coach' that can help with pre and post-match analysis, or can look at the first half of a game and give you advice on what could be changed in the second half."
"We're not trying to build robots, we're trying to improve human football play."
It's worth noting that DeepMind's collaboration with Liverpool FC is built from the company's founder's previous role at the city's university.