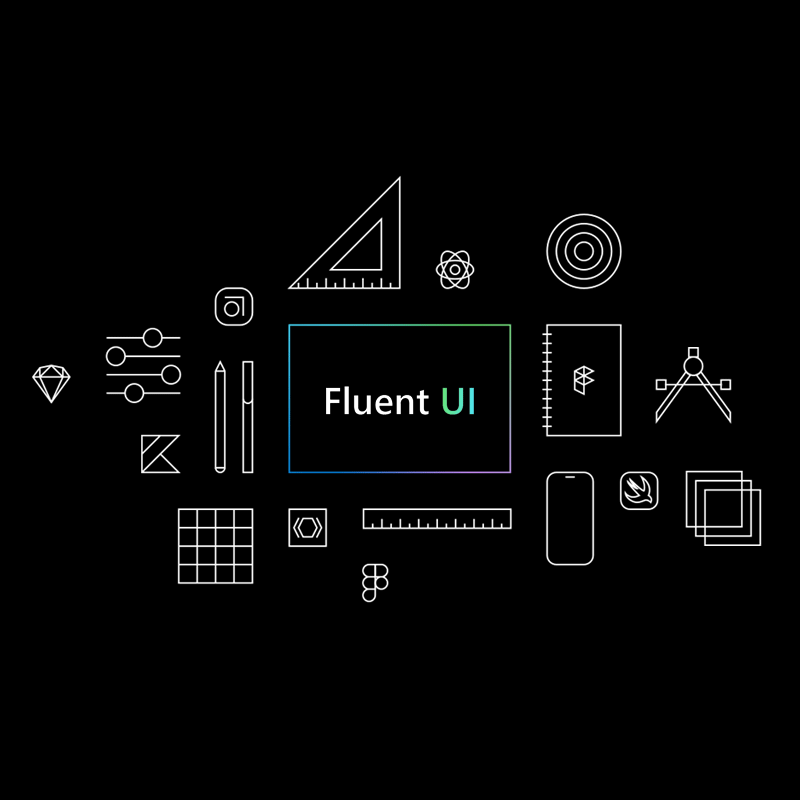 To continue getting attention, stagnant shouldn't be a word to rely on. Things should continuously change, and this is what Microsoft is doing.
After implementing a major design overhaul to all its Windows app and utility icons to make them in line with its Fluent Design System for Windows, the company is taking its Fluent push to its user interface (UI) Fabric for developers who are integrating its products across the web, iOS and Android.
Microsoft's UI Fabric may not be familiar to most people, but Microsoft has used the framework to create icons across its Office products.
Back in 2018, the company has redesigned the icons by giving them a bit of 3D touch.
The refreshed Office logos are meant to reflect a more modern aesthetic and a more modern Microsoft, based on the principles outlined in Fluent design.
"Flat, monochrome icons look great in context of colorful tiles, but as more icon styles enter the ecosystem, this approach needs to evolve," explained Microsoft's creative director, Christina Koehn.
Previously, Microsoft used flat designs across its platforms. But later, its designers started thinking that the designs don't fit well with Windows 10's design that features things like Live Tiles.
For this reason, Microsoft updates its Fluent Design language to align better with languages that Google and Apple have shifted towards on Android and iOS, respectively.
And here, the UI Fabric is Microsoft's set of tools for developers who use the React JavaScript library to build user interfaces for web apps.
According to Microsoft on the announcement:
"We're starting with Fluent, our cross-platform design system. Fluent is the way Microsoft designs and builds digital product experiences, both internally and with our customers and community."
"We've evolved Microsoft to speak a common language through a shared design system. Fluent UI will directly connect that effort to a broad set of products, through code, specifically the convergence of our most used web engineering frameworks – Fabric and Stardust."
"WinUI continues to embody the Fluent Design System as the native user experience platform of Windows. With the addition of the JavaScript-based Fluent UI libraries, you'll also be able to build more coherent experiences across other platforms and the web, too, and the Fluent Design System will continue to expand."
The goal is not just about a name change, as stated by Microsoft, it's also for "a shared foundation with open-source engineering processes to create experience coherence, efficiency, and effectiveness".
To reflect the change, Microsoft's UI Fabric and Stardust GitHub repositories are moving under Microsoft's GitHub as Fluent UI, with Microsoft noting that the changing package names remain the same and that it will continue releasing UI Fabric packages as usual.
"We'll rename our UI Fabric GitHub repo to reflect our future Fluent UI vision," said Microsoft.
The company also assures developers that the existing version of UI Fabric is still supported.
"Nothing is changing in our level of support to the community for the library," said Microsoft in an FAQ.
The shift also doesn't change Microsoft's direction with the Windows UI or the Fluent Design System within Windows.
But to entice developers to adopt. Microsoft promises improved runtime performance as well as more flexible components due to better use of React hooks and function components, in the next releases of Fluent UI. Microsoft also said that it is removing the deprecated React APIs.