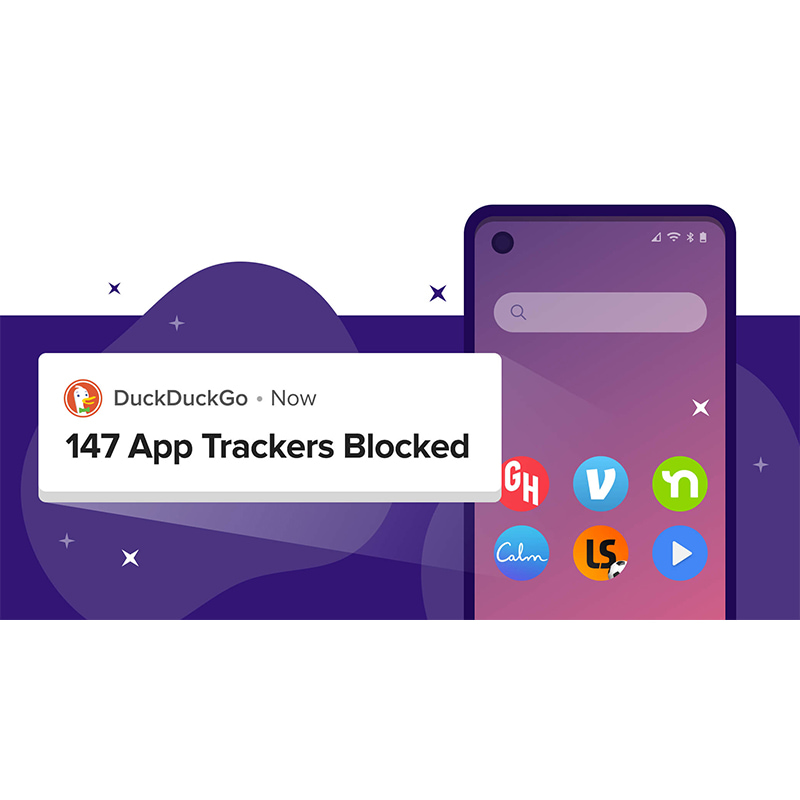 When Apple introduced App Transparency Tool, it quickly sent tremors to the whole online advertising industry.
Since the feature was introduced alongside iOS 14.5, iPhone and iPad owners could prevent apps from tracking their behaviors and use that data for personalized advertising. As a result, almost $10 billion has been wiped from the revenues of Meta's Facebook, Twitter, YouTube, Snapchat and others.
While Apple users are enjoying the elevated privacy, Android users are yet to have a similar feature.
This is why the privacy-focused company DuckDuckGo is kickstarting the attempt by introducing what it calls the 'App Tracking Protection' feature.
The company that started as a private search engine, is bringing the bests of Apple's App Tracking Transparency to users on Android.
What this feature does, is allowing Android users to block trackers on Android apps.
According to Peter Dolanjski, a Director of Product at DuckDuckGo:
"The idea is we block this data collection from happening from the apps the trackers don't own. You should see far fewer creepy ads following you around online."
Using App Tracking Protection is pretty straightforward.
Through the DuckDuckGo app, users can see App Tracking Protection as an option they can turn on.
Turning it on will automatically block trackers whenever it sees one it knows running. The feature then shows the total number of trackers blocked in the last week, and gives a breakdown of what's been blocked in each app recently.
In an example provided by DuckDuckGo, showed more than 60 apps had tracked a test phone thousands of times in the last seven days.
It should be noted that the more the phone is active, the more frequent trackers will work (and blocked). The less it is used, like when it is left idle for a full day, the app may see just a few trackers trying to work in the background.
At this time, the tracker blocker doesn't block trackers in all apps, and browsers aren't yet included. What's more, it doesn't show what data each tracker is trying to send.
Dolanjski said that a future version of them app should be able to show in broad categories of information about what tracker is trying to access.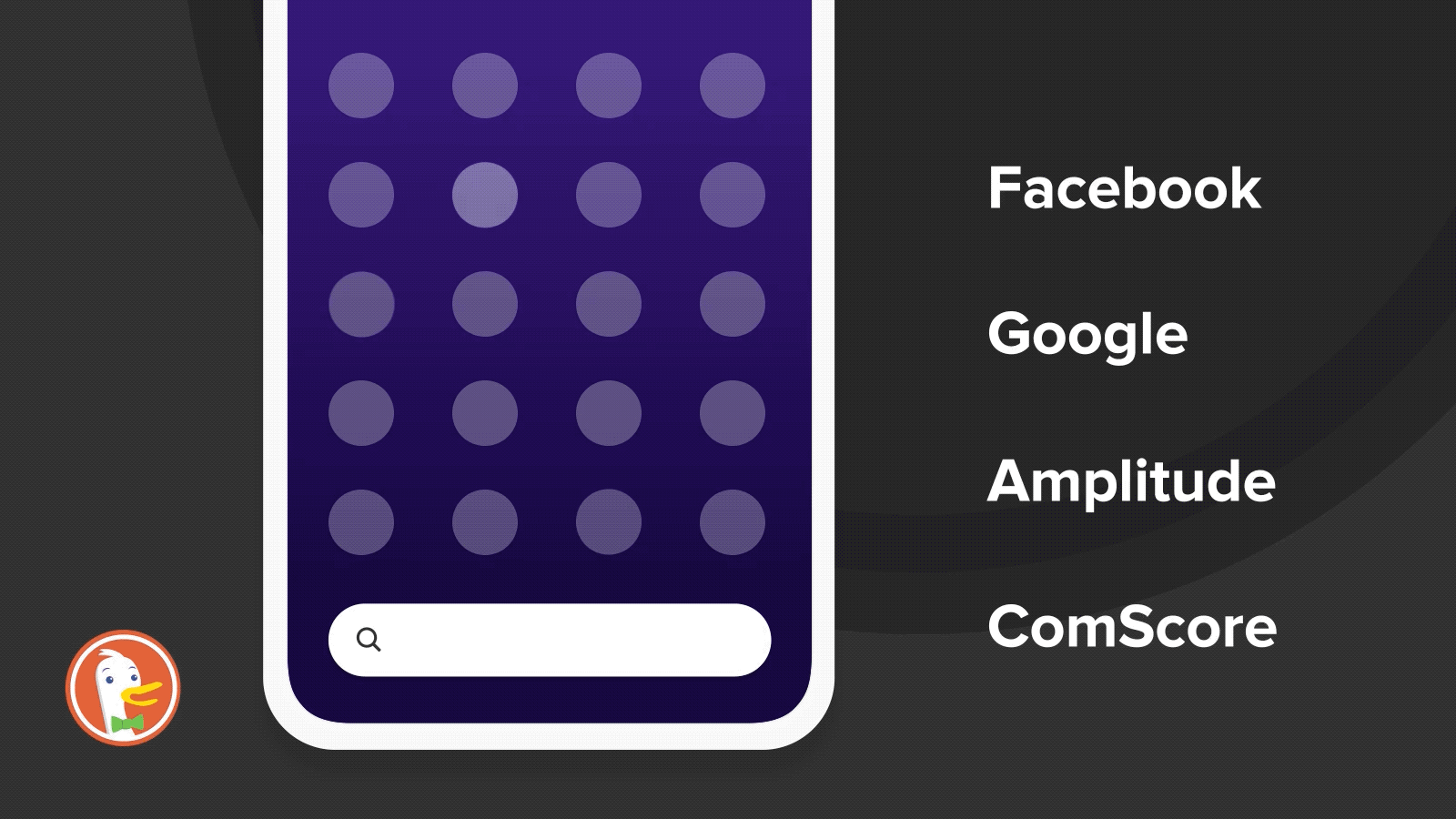 It should be noted that in order for all of these to work, DuckDuckGo needs to run with the same device permission as a Virtual Private Network (VPN).
This is the only way for DuckDuckGo to make App Tracking Protection able to monitor incoming and outgoing traffic.
DuckDuckGo's anti-tracking system works by setting up a firewall that is able to block traffic to sources that it identifies as trackers.
Android classifies apps that can do this as VPNs.
While App Tracking Protection requires VPN-level access, Dolanjski said that no data is transferred off users' phones.
Instead, App Tracking Protection works locally.
DuckDuckGo lists Android apps to see what kind of information they send, including identifiers, device information, email addresses, and GPS information. From there, DuckDuckGo can classify which is which, and which one is a tracker, and block it from receiving any data.
While Android itself has gradually added more privacy controls on Android, simply because the demand for privacy is high, many privacy-concerned individuals still think that Google is not doing enough.
For good reasons, Google cannot go too far because its business is dependent on trackers.
Google relies on users' data to serve them targeted ads.
This is why Android's approach in preserving users' privacy cannot go as far as Apple's.
Dolanjski argued that there's very little transparency around the trackers are employed in Android apps people use every single day and that most people would be shocked at the amount they are tracked.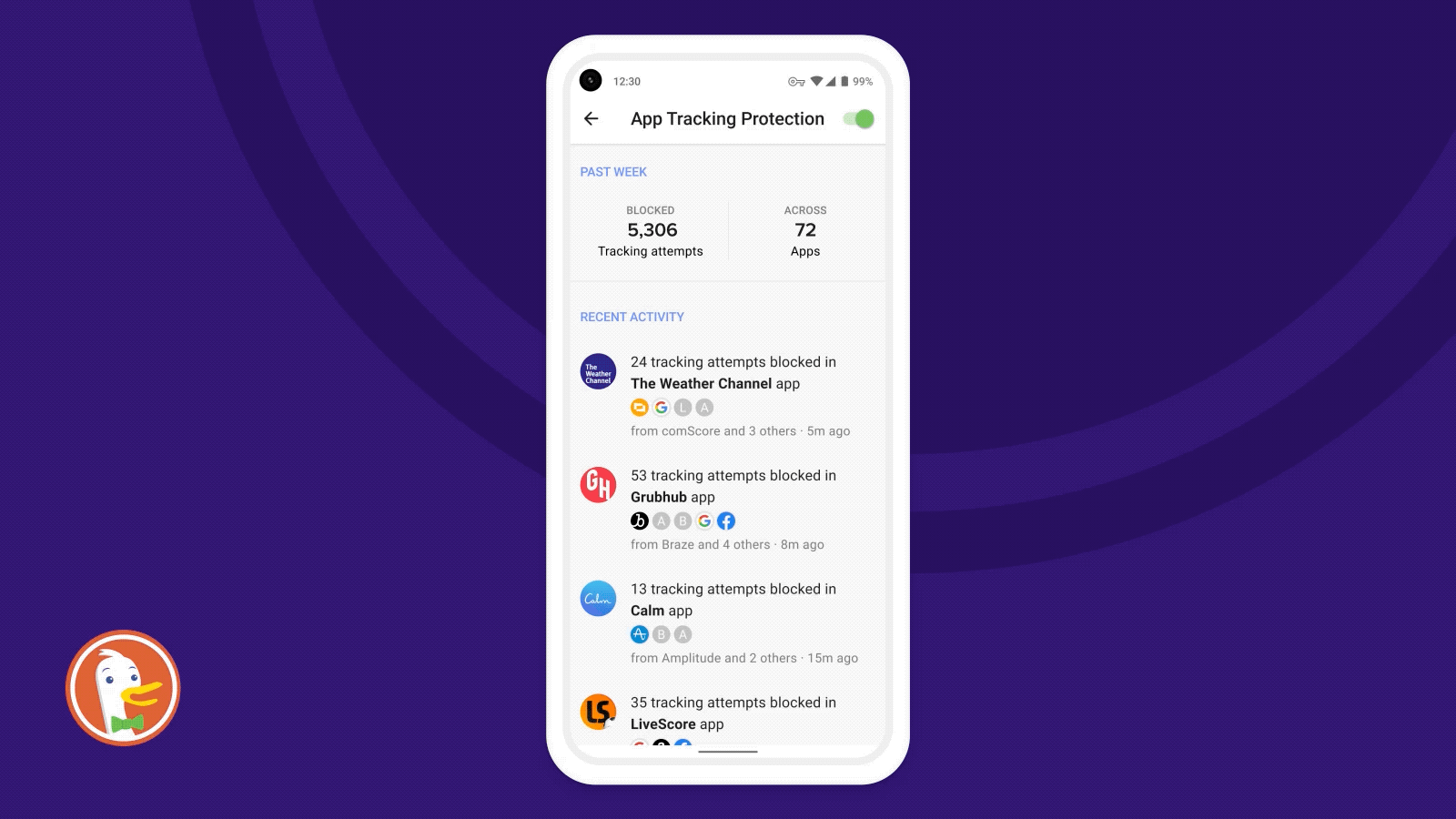 The introduction of App Tracking Protection for Android comes at a right time when Apple's App Tracking Transparency has pushed advertisers to Android, while also benefiting Apple.
The idea of using App Tracking Protection is because most apps hide their trackers.
Developers can hide trackers deep within the codes of their apps. As a result, there is no easy way to block them from running. These trackers monitor users' behavior, and can follow them across different apps.
Developers do this in order to allow advertisers to create profiles about the users of their apps.
This way, advertisers can learn more about the apps' users, by knowing what they buy, where they buy it, as well as demographic data, and other information that can be made to serve personalized ads.
And this App Tracking Protection from DuckDuckGo, is able to block those trackers, preventing them from collecting or sending user data.
According to DuckDuckGo, its research suggests that 96% of all popular and free Android apps contain trackers.
Two of the most prominent, is obviously and definitely Facebook and Google.
By using this App Tracking Protection, "you should see far fewer creepy ads following you around online," said Dolanjski.
Read: Apple's App Tracking Transparency' Is A 'Dud', Said Former Apple Engineer