In an investigation reported by The Financial Times, it is said that social media that include Facebook, Twitter, Snapchat and YouTube have lost about $9.85 billion in revenue.
The cause of this, was Apple's app tracking initiative, which made the companies to experience a 15-20% drop in revenue for iOS advertisers.
It was back in April 2021, when Apple introduced App Tracking Transparency (ATT) with the release of iOS 14.5. Through the policy, Apple overhauled its iPhone lineup's privacy settings to give users more control over their data, in which Apple's mobile devices require apps to take permission from users to track data for advertisements.
Because lots of Apple mobile owners opted out of the tracking system, companies that rely on ads can no longer receive real-time and accurate data.
And those four companies are the ones significantly affected by this policy change.
Despite the cries of the many, Apple did not budge and defended its cause.
Read: 'Give Users A Choice' Because People Need To Know 'The Right Thing'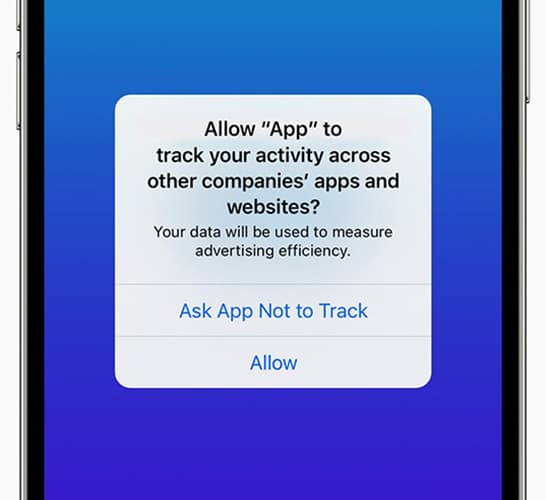 The company that is affected the most, is Facebook.
According to the report, Facebook lost the most money "in absolute terms" when compared to other social platforms due to its massive size.
Facebook is also the most vocal. Notably, the company criticized Apple's move by purchasing a full-page newspaper ad.
The social giant said that Apple is making it harder and more expensive for advertising networks to target customers, which can hurt small businesses that rely on targeted ad campaigns.
Sheryl Sandberg, Facebook's COO, said that the biggest impact to them has come from iOS 14 changes which advantaged Apple's own advertising business.
"One is that the accuracy of our ads targeting decreased, which increased the cost of driving outcomes for our advertisers. And the other is that measuring those outcomes became more difficult," she said.
CEO Mark Zuckerberg was also so angry, that he once said that Apple was becoming one of Facebook's "biggest competitors," and that Facebook needs to "inflict pain" to that competitor. Later however, Zuckerberg said the company could end up in a "stronger position" following Apple's privacy change.
Meanwhile, underdog Snap "fared the worst as a percentage of its business" because its advertising is mainly tied to smartphones.
As for Twitter, the company said that the impact of iOS changes on its third-quarter revenue was "lower than expected."
"Some of the platforms that were most impacted — but especially Facebook — have to rebuild their machinery from scratch as a result of ATT," explained adtech consultant Eric Seufert to Financial Times.
"My belief is that it takes at least one year to build new infrastructure. New tools and frameworks need to be developed from scratch and tested extensively before being deployed to a high number of users."
Read: On IOS 14.5, Facebook And Instagram Said That Tracking Keeps Them 'Free Of Charge'
Apple's App Tracking Transparency, or ATT for short, is a feature which turned off what's called the IDFA.
This is an identifier used by advertisers to know who they are targeting their ads to. By default IDFA is used by app developers to analyze the performance of the ads shown on their apps.
When Apple users turns on ATT, they are essentially opting out of IDFA.
As a result, advertisers running ads on Facebook, Snapchat, Twitter, and YouTube are becoming blind, and left in the dark about how to target users. Because of this, ads become less targeted.
It should be noted though, that the four tech giants' lost may just be a conservative estimate, as Seufert said that Facebook alone may have lost as much as $8.3 billion in revenue in the second half of 2021 alone.
But regardless, Apple's introduction of the policy essentially reshaped the industry.
Because of ATT, social media platforms and other apps, as well as marketers and practically everything else in the advertising sphere targeting Apple users were forced to get more creative with their ads.
For example, advertisers may focus more on targeting people on Android devices, than spending more of their money on Apple. Others may try to figure out other sources of revenue that doesn't involve tracking people through their iPhones.
It's worth noting that as competitors are having their revenue decreased because of ATT, Apple inadvertently boosts its own ad revenue.
Read: Facebook And Instagram Can Still Track Users, Even After IOS 14.5 Update