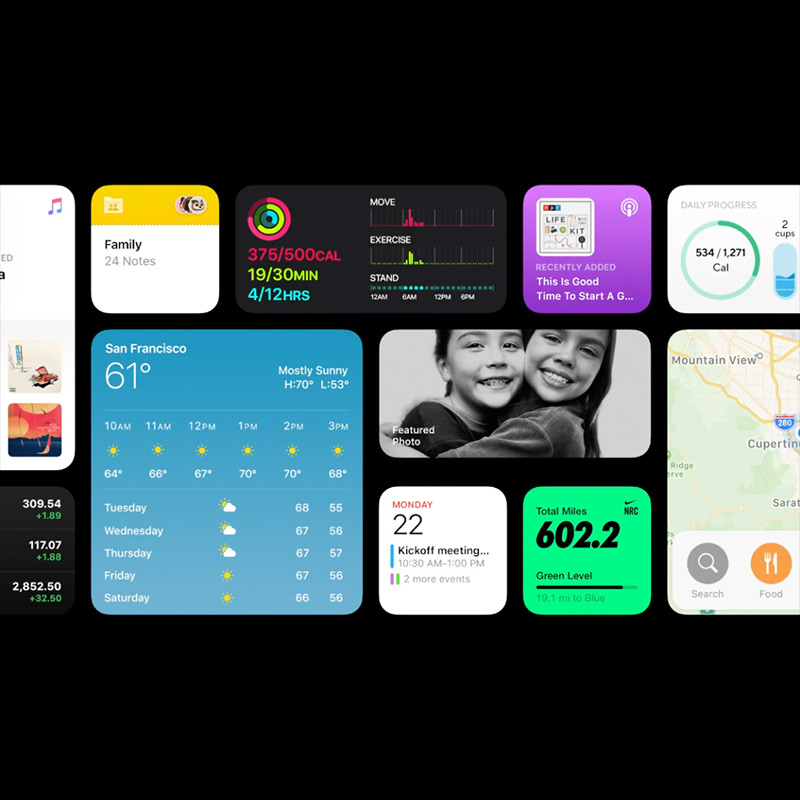 Once a year, Apple introduces a host of new features and improvements to its iOS mobile operating system. And in this 2020 is no exception.
One of the most awaited feature, is the widgets. This feature is long due on iPhones, and has been available on Android phones for years. Android users have long enjoyed the ability to customize their phones in a way that iOS users could only dream of having.
Apple did listen to those cries, and added widgets, starting to the Notification Center.
A good move at that time, but lacked the flexibility and appeal of their Android widgets counterpart. When Apple first introduced its own versions of widgets, they are a far cry from Android widgets that were clearly better, more colorful and much more appealing.
But starting iOS 14, things are changing in a big way.
Not only that Apple started allowing users to put widgets directly to the app drawer, but also managed to embarrass Android, simply because its version of widgets is much more polished.
While Android home screens have continually evolved, with launchers that get better at every iteration, Android widgets start to fail to impress.
As the company behind Android, Google has been the design standard-bearer for Android.
Each year, it tries to improve Android by introducing design updates to create better experience. Indeed, Google's designs does make Android a user-friendly operating system used by billions. But yet, the company's own products don't follow suit.
And this can be seen on its Android widgets.
For example, Google's Calendar and Google Chrome widgets haven't changed in years. YouTube Music's widget which had been updated a bit more recent, still doesn't appeal with its outdated design.
Google has the capacity to create more colorful experiences through its widgets. Google could have done this pretty easy, but it failed to impress because Apple with iOS 14, managed to surpass what Google did in a decade, in just one day.
There are a lot of widgets out there, some designed to be good as the next. But since those good widgets almost always come from third-party developers rather than from Google itself.
This is like an embarrassment for the platform.
To show how big the embarrassment is, Google has launched its Search widget on iOS 14 with two designs, that are more appealing that their Android versions
These widgets can be added anywhere on the homescreen, giving iPhone users the customization options they have long waited.
What's more, iPhone users can also set Google Chrome as the default browser on iOS 14.
Apple also introduced 'App Library' on iOS 14 that basically stacks up apps according to categories, suggestions, and recently added ones. With the ability to hide things when not needed, this makes the iOS version a lot more customizable than all previous versions.
With Google showcasing its widgets in a much more appealing design on its competitor's platform, Google is showing that widgets can offer amazing utility and a lot of potential.
The move from Google can be a reminder to developers of Android apps, showing that widgets can indeed be great when done right. While Google chooses to lead by example on its competitor's platform, Google is showing that it only takes developers' focus to make widgets functional, scalable and beautiful.
According to Luke Wroblewski, director of iOS at Google, the search widget the first thing Google had in mind when iOS 14 arrived. Google plans to introduce more of its own widgets "in the coming weeks".