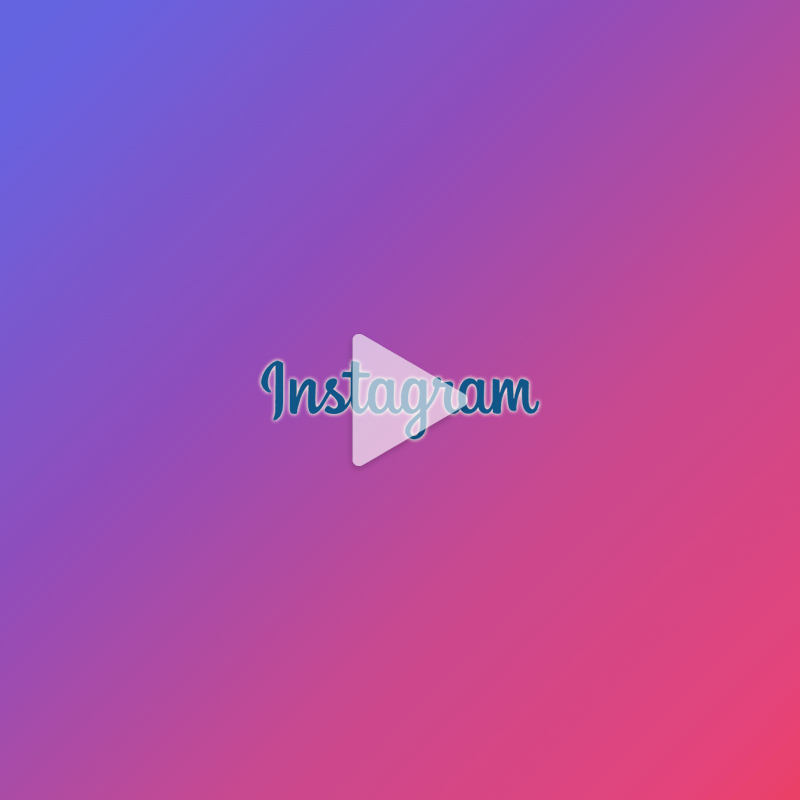 On the internet, things move fast. And in order to keep that speedy pace, there needs to be a momentum. And that momentum, is changes.
Instagram is the most popular photo- and video-sharing app. In order to meet the increasing demand of videos, Instagram announces the merging of its long-form IGTV offering into a more general 'Instagram Video' format. This way, IGTV gets a rebrand, in order to meet all of Instagram's more common video format.
The noticeable thing about the change, is the new Video tab that is signified by a play button icon.
This is where users can see all of their uploaded videos in one place.
The merging of IGTV and the general Instagram video is also providing an upgraded playback functionality, where users can tap anywhere on the video to enter full-screen mode, while users will also be able to keep scrolling "to discover new video content from creators that may interest them."
In addition, Instagram is also adding new trimming tools and filters for all uploaded video clips, as well as location tagging in videos. These feature were not available for IGTV.
As explained by Facebook in a blog post:
"Starting today, we're combining IGTV and feed videos into one format — Instagram Video. We're also introducing a new Video tab on your profile, where this combined video format will live, to make it easier for people to discover new video content."
While things remain mostly the same, the in-feed previous are changing.
"Video previews in feed will now be 60 seconds long, unless the video is eligible for ads - in which case, the preview will still be 15 seconds."
What this means, users should be able to view more of their videos without having to tap through, which should help generate more interest, and also should create more impacts for those looking to maximize engagement with their in-stream previews.
The social media is also providing some updates to video metrics, with with feed post insights and video insights being merged into one combined metric.
Instagram is bringing this feature to both businesses and content creators.
And lastly, Instagram's also changing the name of its video ads:
"With Instagram Video, IGTV Ads are now called Instagram In-Stream video ads. Eligible creators can still monetize their long-form content, and brands can reach audiences engaging with long-form video. For businesses interested in boosting their videos to reach more people, videos must be no longer than 60 seconds in length."
As previously noted, head of Instagram Adam Mosseri said that the merge is meant to streamline Instagram's video offerings, which is in turn a part of a broader effort to simplify the app, which has become increasingly complicated with the addition of Stories, IGTV, Reels, and various other elements.
Back in the early days of Instagram, the app was basic and intuitive. It was straightforward and easy to use. But as time goes by, Facebook evolved it, and things become complex.
While Facebook did this to maximize user growth, Mosseri suggests that the evolution also made the app too bloated.
Mosseri acknowledged that the platform is "no longer just a square photo sharing app," and that Instagram has evolved and pivoted to videos.
And these changes here are meant to scale the app back a bit, but with minimal the disruptions.