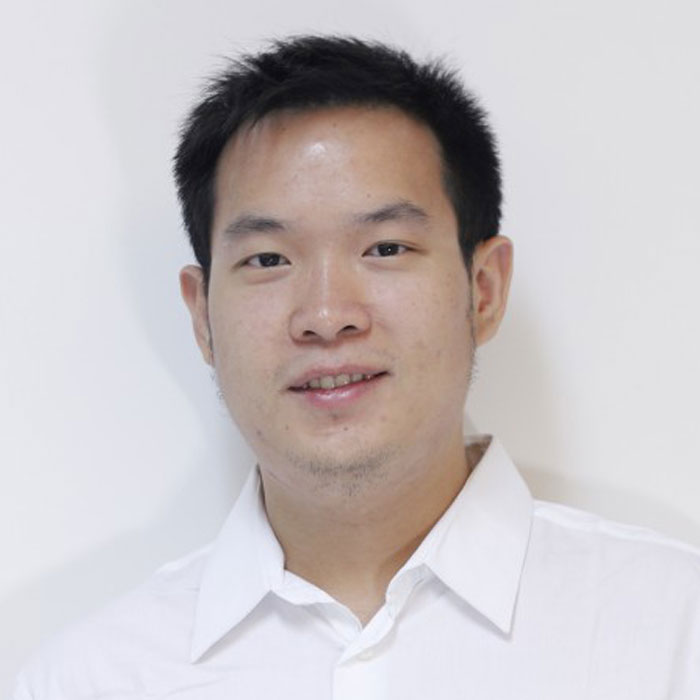 "If you build a good service, the people will come."

- Ferry Unardi
Most startup founders share a similar backstory of how their entrepreneurial passion and skills drive them to start their own company. But for Ferry Unardi, the story is a little different. As he once puts it, "I don't see myself as an entrepreneur, I'm more of an engineer."
Unardi and two of his friends created Traveloka from scratch. Based on his knowledge and experience as an engineer, he led Traveloka to become one of the startup Unicorns in Indonesia.
As the company's CEO, Unardi believes that the entire service is what people should like using. This is what Traveloka did; they built a service that people wanted to use.
Quietly operating in the background, Traveloka has managed not only to become one of the go-to websites for flight bookings but also one of the most well-known Indonesian startups overall, controlling much of the country's online travel booking.
Early Life
Ferry Unardi was born on January 16th, 1988 in Padang, Indonesia. When he was a teenager, he moved on from senior high school to learn computer science and mathematics at Purdue University. He graduated in 2008.
Unardi is an engineer deep in his heart, starting a company is the last thing he had on his mind. His mind was more focused on numbers and logic rather than finding chances and gamble with it like most entrepreneurs do.
That thought lasted for three years after he started working on real-time media performance and reliability at Microsoft Lync. He was struck. Working as a Software Engineer for the tech giant, he thought that "he might not be the best engineer" out there. This was the time when Unardi decided to look into other opportunities.
On one occasion, he even went to China just to see what the market has to offer. He spent six months there just to study the local language. "I realized that the Chinese internet industry was much more mature than Indonesia. I was impressed by really big companies like Alibaba, Taobao, Ctrip, and Qunar."
He also noted that the travel industry seemed to be an interesting subject, but this thought was kept under the blanket until later on when the idea for Traveloka began to formulate.
The Idea To Fly Better
When he was living in the U.S., Ferry Unardi was a student in Boston, a Microsoft employee in Seattle, and a frequent traveler to his hometown in Padang. Flying has become something inseparable from Unardi, but yet he found it increasingly annoying when he wasn't able to easily book a flight home.
He gave an example when he wanted to fly from Indianapolis to Padang. He can only get a ticket to Jakarta. To fly to his hometown at Padang, he needed to first purchase a ticket to Jakarta. And that was only one thing among several he had experienced. And when he tried to book a flight through online, he didn't find the support to be pleasing, and even experienced their sites going offline during transaction.
As this occasion repeated itself, the math-loving 23-years-old decided to step out of his comfort zone into what he stated as "the most stressful time" of his life.
He has no experience nor passion for being an entrepreneur, but he felt that urge to become one. He didn't find online flight agents to be pleasing him, so he decided to create one by himself. After all, he's an engineer; he should be able to create something.
When most other entrepreneurs are betting on all their wits and wills to get to that point in life, Unardi took a step back to see himself. Because he had no idea how to start a company nor how to run one, he attended MBA program at Harvard Business School. This was only to learn and know his ways around.
His plan was to complete his MBA so that he would gain the experience needed to be able to manage his company well.
However, after only a semester, he came into a situation familiar to many startups: there is a change of plan.
"I remember everyone questioning my decision to drop out, but it was what had to be done. It was a very hard decision, for both me and my partner as he was working for LinkedIn at the time and had shares that were not fully vested as yet, but I remember saying, 'we're 23, we're young enough to make mistakes' and that there was no better time."
At this time, the e-ticketing industry was just getting popular in Indonesia with the likes of Tiket.com that just received its first funding. And also at this time, the inexperienced and green Unardi entered the market with Traveloka.
"Everybody knows internet time works differently from normal time," explained Unardi. "When I arrived at school, I underestimated the speed of change."
Unardi believes that if they hadn't jumped into the market at that exact time, they would have missed the train.
Co-Founding Traveloka As An Engineer
Traveloka was founded in 2012. Ferry Unardi and his fellow co-founders Derianto Kusuma and Albert, meant to make it a search engine for comparing flight ticket prices with data taken from other websites. In short, Traveloka was just a flight search and aggregating platform.
Kusuma was a friend he met when the two were employees working for Microsoft.
The reason why Traveloka was created that way, was simple: Unardi and other co-founders of Traveloka were engineers. They do what they like, they do what they do best, put them all together to see what will happen. They were good in creating Traveloka, the three were able to create its systems, its e-commerce analysis, its enterprise system, codes, etc..
"We are definitely engineers through and through," said the CEO.
The three co-founders were just depending on their skills without any investors or companies behind them. Traveloka was made from scratch. And after 6 months, the site went public beta.
But the market just wanted more than that.
"Quickly enough we learned that the problem was not only about finding flights but about transacting as well," Unardi explained. While the e-ticketing in Indonesia has just bloomed, customers were already dissatisfied with the easiness of online transaction. According to him, they weren't liking the steps where they have to use different services just to finish their purchasing process.
This is where Traveloka soon puts its position.
In November 2012, Traveloka announced it received funding from East Ventures. With the funding, in the mid 2013, Traveloka turned into a commerce website for flight reservation. This time was one of the hardest moment they had. Pivoting a company is never easy, and they had to go from a group of 8-10 full-time developers to a hiring a whole team with separate divisions. The reason for this is because Traveloka now deals with people's money, and the risk is a lot higher than when Traveloka was just an aggregator site.
In 2015, it received Series A funding from Global Founders Capital, a VC firm co-founded by Rocket Internet's Samwer brothers.
But debuting Traveloka to the e-ticketing industry was seen as a bold move by Unardi who is Traveloka's CEO. At its launch, Unardi admitted that there weren't any airline that wanted to be its partner. The team didn't give up and focused on increasing the site's web traffic. Unardi led the company with a focus on increasing online presence. Unardi wants Traveloka to have a strong foothold in the market, before being able to sell anything.
As time passed, along with added features and of course added traffic, Traveloka eventually became a brand on its own, able to get the exposure it needs.
At the moment, the airlines that were once dumping Traveloka, started to put their eyes on the new and fast-growing e-commerce. Traveloka receives 5 percent profit on every transaction done on its site.
It didn't take long until Traveloka is seen as the quiet giant on the Southeast Asia's travel booking industry. Although the company has about 400 employees in 2015 to include Customer Service and others, the site receives more than 300,000 visitors per day. For a service that only gets media appearances in 2016, Traveloka has operated quietly behind the curtain.
Traveloka has managed not only to become one of the go-to websites for flight bookings but also as one of the most well-known Indonesian startups overall, controlling much of the country's online travel booking.