The price of cryptocurrency Ethereum plunged dramatically after a fake news about its creator's death circulated.
It was said that Vitalik Buterin died in a fatal car accident. After the news was confirmed to be a hoax, the price of Ether has dropped from $317 to $286 in just moments, before sinking to around $216.
Buterin even took the matter to Twitter to dispell the hoax by posting a selfie while holding up blockchain-based data mined from days after his "death".
But still, the news has put a considerable damage to Etherum value, wiping out about $4 billion from its market value. It took a while before Ether recovered.
Below is Ethereum price, from June 25 to 26, 2017.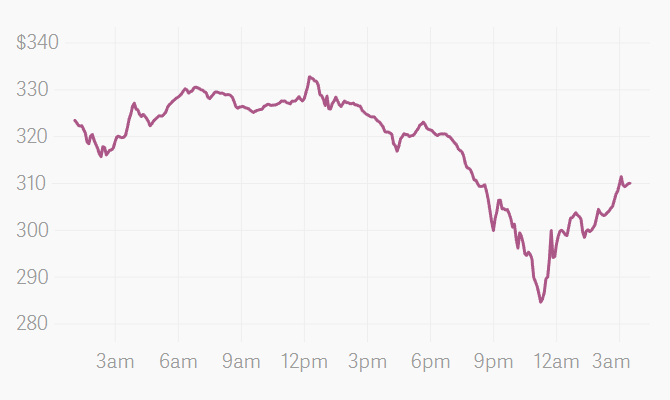 The fake news started on a 4Chan post that said "Vitalik Buterin confirmed dead. Insiders unloading ETH". The notorious message board continue said that the cause was a "fatal car crash."
"ETH" refers to Ethereum, the world's second most valuable cryptocurrency. It was created by Vitalik Buterin in 2015. Volatile as other crytpocurrency, Ethereum's price has risen many times throughout the years, until the sidden decline that wiped billions out of its total market value.
The difference between Bitcoin and Ethereum is that Bitcoin's creator, Satoshi Nakamoto is almost a mythical figure whose identity remains unknown. This is unlike Buterin who is seen as the face of Ethereum. While he doesn't control the network as Bitcoin is decentralized, but his status as its creator has the power to change the market.