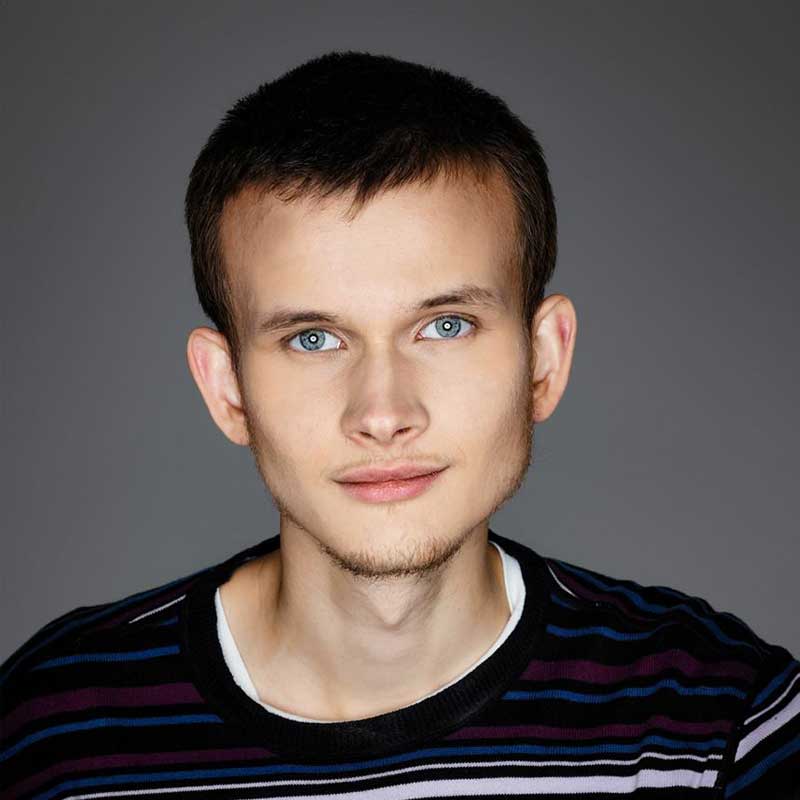 "This is happening because people start realizing that cryptocurrencies actually have the future."

- Vitalik Buterin
The idea for facilitating online contractual agreement around Ethereum is fairly simple, but the result and impact it has given, that has gone far beyond imagination. Without having any major investors involved, what started out as a white paper by Vitalik Buterin, the ether project has skyrocketed to worth billions of dollars in the market in just a small amount of time.
At the time of its initial campaign, the project became the one of the most crowd-funded project in the history of the internet.
Whenever the hype around cryptocurrencies happen, Ethereum has recured its own place playing its role.
Early Life
Vitalik Buterin was born on January 31st, 1994 in Kolomna, Russia, an ancient city about 100 kilometres southeast of Moscow. He lived in the area until his parents decided to move to Toronto in search for a better living in 1999. It was just before Buterin's sixth birthday when the family moved.
While he was attending elementary school in Canada, Buterin had already shown his high interest in computers. He played with Excel on an old PC and according to his father, Dmitry Buterin, he had created a complex documents called the Encyclopedia of Bunnies at the age of seven.
"Basically, he came up with this whole universe that is populated by bunnies, but it's all governed by very strict formulas," said Dmitry, an IT professional and also a co-founder of Blockgeeks Labs, a blockchain startup incubator. "It was all full of math and charts and calculations."
Buterin was placed into a class for gifted children and started to understand that he was drawn to math, programming, and economics. Gifted as a child, he was superior than his friends in those subjects.
Buterin learned about Bitcoin from his father at 17. His passion for the cryptocurrency has drawn him out of his studies. When attending the University of Waterloo, he told his father that he was thinking about dropping out so he could travel the world to learn about it
His father, Dmitry, thought that Buterin could continue his studies so he could "have a very nice, guaranteed job at Apple, Google, whatever." Dmitry said to Buterin that if he dropped out, he will have more challenging life, but will learn much more than what he could ever learn in university.
Buterin finally dropped out in 2014 and traveled to Israel, Amsterdam and San Francisco to write for the magazine and work on several cryptocurrency projects. He also visited developers in other countries who shared his enthusiasm for code. He returned to Toronto later that year and published a white paper proposing Ethereum.
This was the time when he received the Thiel Fellowship (founded by technology entrepreneur and investor Peter Thiel in 2011 for young people who want to build new things) in the amount of $100,000. This was the time when Buterin saw a fixed future for himself and went to work full-time on Ethereum.
Early Career
In his ventures to learn more about cryptocurrencies, Vitalik Buterin traveled to several places in hopes to work and learn more about the subject.
At one time, he met a person on a bitcoin chat forum who was trying to start a bitcoin blog. The owner offered anyone on the forum five bitcoins (around $3.50) to write an article for him. Buterin took the job, and he wrote for the website until its shut down due to the lack of bitcoin mainstream interest.
Later on, another person reached out to Buterin about a new publication called Bitcoin Magazine. There he was accepted as one of the co-founders, and contributed as the leading writer. Bitcoin Magazine was then acquired by BTC Media, where Buterin continued to write until mid-2014.
In addition to Bitcoin Magazine, Buterin also wrote articles for Bitcoin Weekly and other bitcoin-related publications. Buterin also held a position on the editorial board of Ledger, a peer-reviewed scholarly journal that publishes full-length research articles on the subjects of cryptocurrency and blockchain technology.
Co-founding Ethereum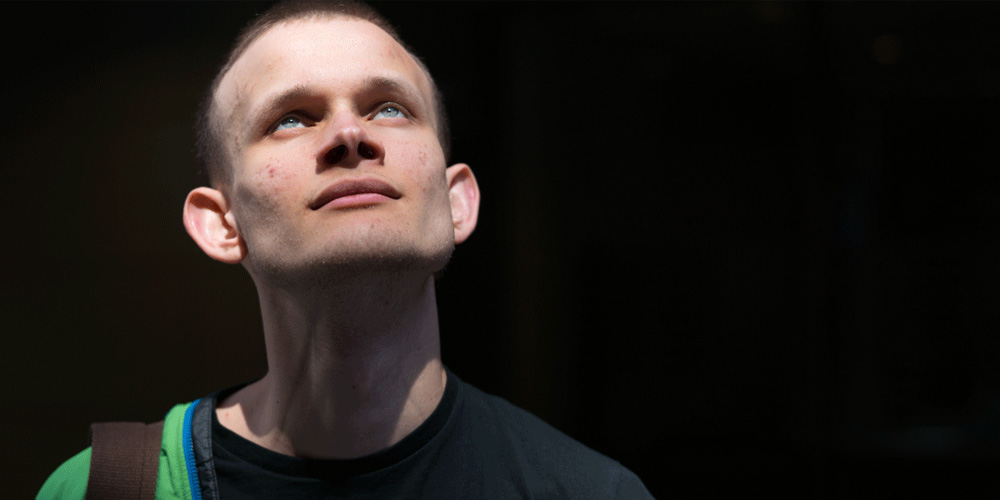 Ethereum was first described in a white paper by Vitalik Buterin, in late 2013. Its goal was to build a decentralized applications. In his paper, Buterin argued that bitcoin needed a scripting language for application development. But when he failed to gain agreement, he proposed development of a new platform with a more general scripting language.
According to Buterin, Ethereum is described as a "decentralized mining network and software development platform rolled into one". It facilitates the creation of new cryptocurrencies and programs that share a single blockchain.
Besides Buterin, the original members of the project include Mihai Alisie, Anthony Di lorio and Charles Hiskinson, an American mathematician who had founded an initiative to bring cryptocurrency to the mainstream called the Bitcoin Education Project.
They were then joined by Amir Chetrit whom had worked with Buterin in Israel on a Bitcoin project called ColoredCoins, and Gavin Wood, a programmer from the U.K. who had turned Buterin's white paper into functioning code during his Christmas holiday.
The development started in early 2014 with through a Swiss company, Ethereum Switzerland GmbH (EthSuisse), and later, a Swiss non-profit foundation, the Ethereum Foundation (Stiftung Ethereum). Switzerland was chosen because of its friendlier attitude than most countries towards a project with the potential to actively undermine legal and financial systems.
At the time of its initial campaign, Ethereum became the second most crowd-funded project in the history of the internet.
But after months in business, Ethereum had racked up massive debts for lawyers, travel and corporate registrations. Instead of selling equity or debt, it opened a crowdsale where participants can buy Ethereum value token (ether) with another digital currency, bitcoin.
Ethereum sold 2,000 ethers for the price of one bitcoin, but later the price quickly increased. With bitcoin at $600 at the time, Ethereum was able to sell $0.30 per ether. The founders were separated in locations around the world, but they were all sitting in front of their mobile devices and computer screens, all clicking refresh repeatedly on their account where they were expecting the funds. They all see the charts spiked.
After 42 days, Ethereum had raised more than 31,000 bitcoins, or $18.4 million.
"The interest was something real. It wasn't people just saying stuff," Buterin said. "That gave me a feeling of both pride and responsibility."
As time passes, the Ethereum platform has multiple prototypes and proposed uses. It was described as a "shared software that can be used by all but is tamperproof." In line with its creator's mission, Ethereum is used as a platform for decentralized applications, decentralized autonomous organizations and smart contact with many functioning applications.
Its use can be included in a variety of applications, including projects related to internet-of-things (IoT), farm-to-table produce, electricity sourcing and pricing, sports betting and others. Ethereum is also able to work with financial transactions, something that bitcoin can't handle.
Personal Life
Vitalik Buterin is a shy person and doesn't talk that much. But he isn't the average shy computer whiz.
At a young age, he has been awarded a Bronze Medal in the International Olympiad in Informatics in 2012, the Thiel Fellowship Award in 2014, the World Technology Award in the IT Software category in 2014, included in Fortune 40 under 40 list in 2016.
On June 25, 2017, Buterin was a victim of a death hoax that started out on the messaging board 4Chan. The fake news caused the price of Ethereum to drop significantly. After the news was proven to be fake and Buterin didn't involved in a crash, Buterin also took the matter to Twitter where he posted a selfie of himself.
It took quite some times before Ethereum picked up its pace again.
Buterin that resides in Singapore, has also contributed to open-source projects in related fields. They include DarkWallet, Bitcoin Python libraries, Kryptokit, pybitcointools, multisig.info, btckeysplit and Egora.
In 2018, Buterin received an honorary PhD from the University of Basel, Switzerland. The Faculty of Business and Economics decided to grant the degree for his "outstanding achievements" in the fields of cryptocurrencies, smart contracts, and the design of institutions.
"He makes a groundbreaking contribution to promoting decentralization and equal participation in the digital revolution," the university wrote.
On May 2021, Buterin was named a billionaire by Forbes because his public cryptocurrency wallet had 333,500 Ether.