There are businesses that took off like incredibly fast, and there are businesses that run like snails. And there are businesses that were once successful, but later filed for bankruptcy.
It's a race against time. No business shall thrive without a good market, good people and good offerings. But if you think that your business is needing some new light, it may need a reband. This is something you should consider carefully.
Some rebranding, even the slightest ones, can have a big impact. Let alone a rebrand that revises the company's characteristics and mission, or refurbishing the entire philosophy of the organization.
Rebranding your business typically means changing its brand image. The purpose of rebranding might vary from one to another, and can take up different forms depending upon the objective expected to achieve.
As a general rule, rebranding a business is to shed out its negatives and come up with a fresh new face.
This is why rebranding a business takes considerations, and should not be taken lightly.
Much too often, businesses think that a logo redesign, or a website makeover is needed to create a successful rebrand. As a matter of fact, rebranding goes much further than that.
Your brand is how your customers feel about your business. This is why whatever you say about your brand is not nearly as important as what you do.
Because rebranding must also include a change in customer experience, here are the questions you need to answer:
1. What is the reason?
The first thing to consider, is to know what the real reason and motivation behind the rebrand.
Are your trying to change your core product and/or service? Do you want to reach new markets or penetrate deeper into existing ones?
If your business has been in business for quite some times, acknowledge that it should have a good following/reviews (and a bad one, of course). Ask yourselves whether or not the rebrand can keep the positive values on your business and put away all the negatives?
Knowing your objectives well in advance should make you better prepared, and make you more focused towards the complete act.
2. What changes should be made?
A rebrand can be different from one business to another. For your business to rebrand, you need to know its purpose first.
To get the idea, you can organize a poll with your employees to get valuable suggestions and ideas to what type of changes will greatly benefit your company. Try getting feedback from clients and customers, as this can also help you know about the things that are already working.
It can be just a mere logo redesign or website makeover. A rebrand can also mean a change in your company's packaging design, marketing message and plenty more.
When you know what changes should be made, select a few employees or hire some professionals to help you.
These people will be part of your rebranding team. Value their involvement and participation to create a smooth transition.
3. How much will it cost me?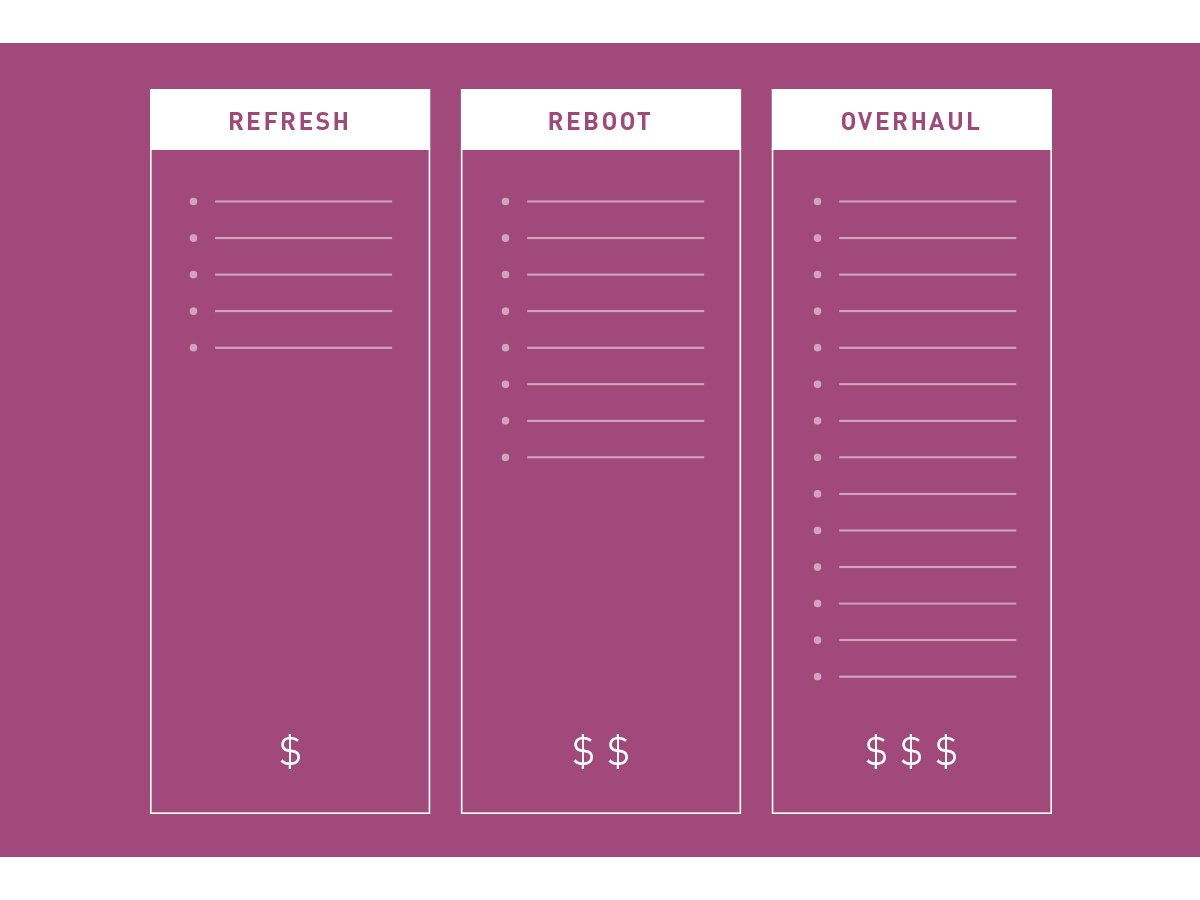 It's always a good idea to assess your rebranding costs prior to their execution, so that you know you won't exceed your estimated budget.
What you need to do here, is to consider the existing costs of creating many new graphic design items. For example, you may be required to recreate your existing catalog design that addresses new set of consumers.
In addition, you also have to designate the task responsibilities of every individual as this will help you keep track of what has been accomplished and what more needs to be done.
Rebranding your business, and/or hiring professionals to help you develop your brand will cost you money. But what you need to consider more, is what will the rebrand cost you in terms of equity with your existing clients.
4. What story do I have to tell?
The most important consideration in creating a brand is deciding who you are, and how you want to talk about who you are.
You need to know that in reality, people don't connect with businesses. People connect with stories because they know you have the solutions for them. It's the stories that make customers value your business and what it has to offer.
This is why it's important for your to carefully consider the story you want to tell. Your business needs to have a vision, a mission, a goal, a slogan. Craft an appealing message to put together a compelling story. It's the thing you want people to know.
Refine the message, and repeat it over and over again.
5. How will I connect with my old and new clients?
When you rebrand your business, never expect to be instantly successful. There are a lot of criterias to consider, and time is the key.
If your business is a big one, you can cater to the masses and quickly catch the attention of new paying customers. You have the budget and the resources. Your business rebrand should make it a different entity.
But if your business is a small one, especially service-based businesses, it would be much appealing for you to focus on building a brand around a specific ideal of clients. Build trust with those people, and work up from there.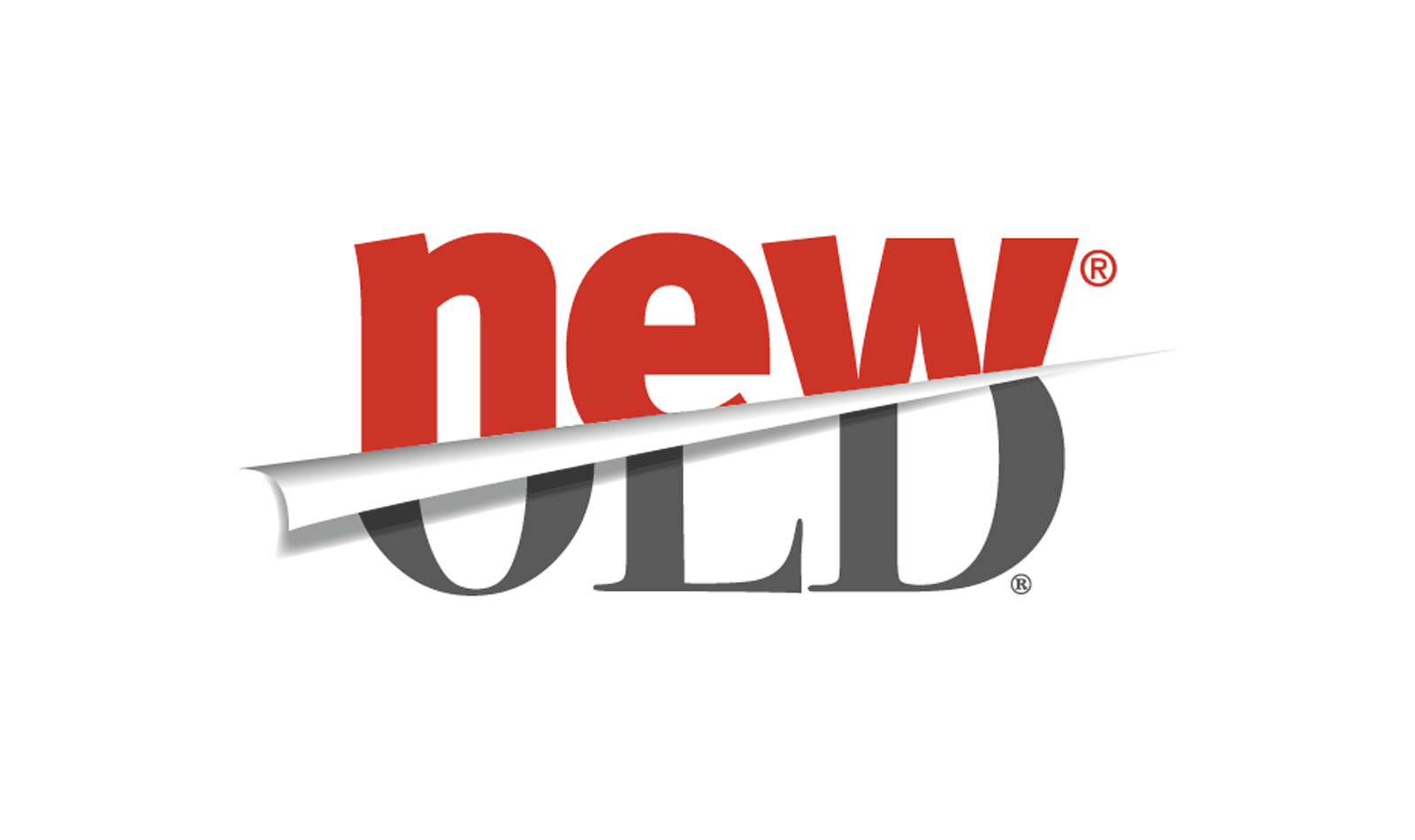 6. How can I adjust and re-launch my business?
Before the final launch, you need to ensure that your business got reviews from everyone in your marketing department, be it your clients, customers or employees. This will allow for easy adjustments in the design before the final release.
And when the time to re-launch happens, you need to carefully plan and prepare an event where you can introduce your business' new brand to others. Let's not forget to publicize the event to target the market you excel at, or aim to reach.
This is in order for them to acknowledge your fresh presence.
You can do this on both the internet and social media, and offline channels. It all depends on the budget your business have. It would be even better if you start a blog to educate people about your new branding.
But make sure that your blog design has that refreshing vibe.
7. Can I support my brand?
After your business rebrand, you need to ask yourselves about the future. How can your support your branding efforts? Will your customers have the experience you promise, and can you sustain that over the long haul?
As previously mentioned, a rebrand involves a change in how your business create customer experience. If your business' rebrand makes no difference in how it responds or approaches customers, the rebrand will hurt your business badly.
This is why you need to be sure that you've created a system to make your brand a real one. Put away all the negatives your business encountered before the rebrand, start new, match your promise and play the dice.
When you rebrand your business, you're simply changing its identity. When there are feelings attached, your goal is to never lose the positive value your brand has built.