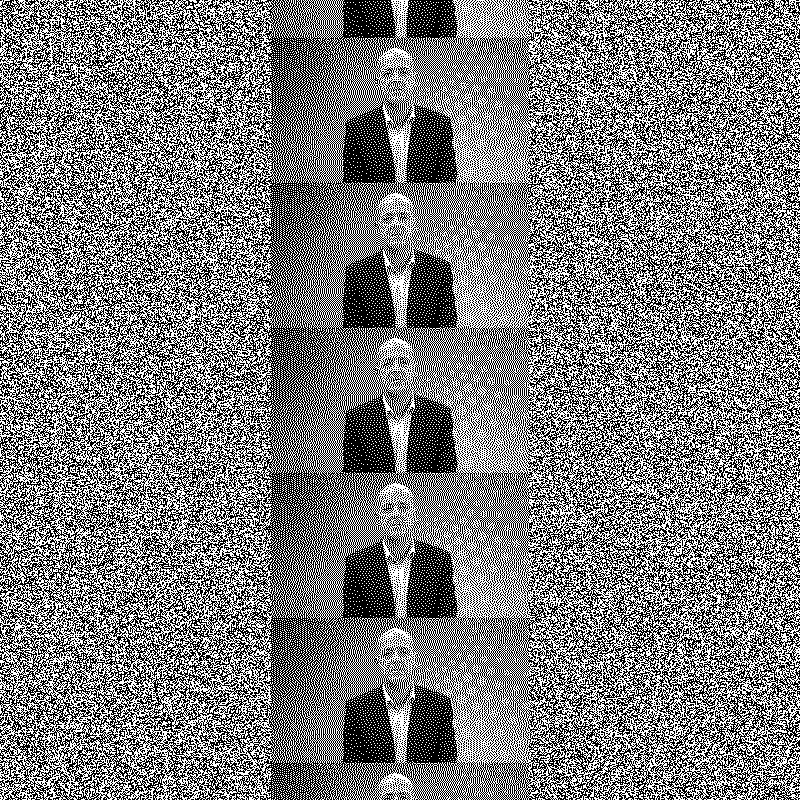 Seeing is believing. Yes, that is true, until technology steps in.
When deepfake technology was introduced by a Reddit user, it caught the world by storm. Altering someone's face has become a lot easier. People started to swap people's faces, most notably celebrities, into pornstar's bodies.
It was even concluded that more than 90% of all deepfakes are porn.
Since then, the technology has become even more dangerous as it can be used to spread fake information. In the already-plagued internet, deepfakes are making it even more toxic.
But still, there are many advantages of creating automated videos like deepfakes, like the news agency Reuters has revealed.
Partnering with AI startup Synthesia, the two unveiled a project that uses Deepfakes-style technology to generate automated sports news reports in real time. The system creates a fully-programmable 'virtual' presenter by combining video footage of a human presenter with AI technology.
The news anchor looks can sounds exactly like what a human news anchor would normally do when reading news.
Designed as a proof-of-concept, the system takes real-time scoring data from football matches and generates news reports complete with photographs and a script. Synthesia and Reuters then use a neural network similar to the one used by deepfakes, to include some prerecorded footage of a real news anchor, and turn the script into a "live" video of the synthetic news anchor delivering sports scoring updates.
To do this, the AI news anchor delivers match summaries using Reuters photography and its existing sports match video offering, which includes real-time photography from Premier League soccer matches.
The reports have key action and commentary, all without any human scripting, editing or production.
The companies use the data and the AI to automatically create match summary captioned videos for use in social media and public display.
Credit: Reuters
The idea is that, news agencies could have, for example, several "live" video streaming that simultaneously showed the same "person" announcing real-time news updates for different sporting events.
While the development of such technology isn't necessarily a feature intended to implement, the implication for such technology is vast.
The bad side is that, the technology can become yet another contributor of the existing deepfake-generated world of fakes. While many other tech companies are trying to curb deepfake-related content, Reuters and Synthesia in unleashing this technology to the masses could help lead the world towards a dystopia where clever AIs use a face that people trust to deliver fake news and disinformation.
But there is the good side.
It can be made to create virtual presenters for any purposes, delivering news non-stop 24/7. This is something ordinary humans could never do. The technology could also be tailored for different demographic and languages, allowing information to be delivered as fast as possible.
This tool for example, can be used to generate emergency video reports to places where language barriers in both spoken and written communications might otherwise complicate the dissemination of information.
Credit: Reuters
The prototype is meant to showcase automated presenter, which could lead to how news will be delivered in the future.
According to Nick Cohen, global head of product and core news services for Reuters:
"Reuters has long been at the forefront of exploring the potential of new technologies to deliver news and information. This kind of prototyping is helping us to understand how AI and synthetic media can be combined with our real-time feeds of photography and reporting to create whole new kinds of products and services."
According to Synthesia on its web page:
"In recent years 'synthetic media' has emerged as a catch-all term used to describe video, image, text and voice that has been fully or partially generated by computers. The ability for AI-driven systems to generate audiovisual content is, in our minds, one of the most exciting developments enabled by recent progress in deep learning."
Victor Riparbelli, CEO and co-founder, Synthesia, said that:
"We're excited to partner with Reuters, one of the world's most trusted news organizations, to demonstrate the potential of synthetic media technologies to deliver real-time, personalized news to consumers. AI-generated content will be a cornerstone of the media landscape in the coming decade and we are pleased to be at the forefront of developing new products and experience alongside industry leaders such as Reuters."
Similarly, Xinhua, a Chinese state-run media company, and Sogou, a Beijing-based search engine, introduced two AI news anchor at the World Internet Conference in 2018.