On the web, people work using different platforms, using different devices. This is why managing data stored across multiple web-based tools can be difficult.
Dropbox and Google Drive are competitors which offer practically the same services. But that doesn't mean that the two can't get along together.
At Google Cloud Next '19, Dropbox showed off a feature, initially available in open beta for English-language Dropbox Business users, that lets them work with Google Docs, Sheets, and Slides files right within Dropbox.
What this means, users who rely on both Dropbox and Google Docs, can get their work done in one place.
First of all, users can easily search for Google Docs from inside Dropbox, including the contents within those documents.
"Our full-text search feature—available when searching from our website, mobile app, and the Dropbox icon in the Windows system tray and Mac menu bar—will show results from the content of your Docs, Sheets, and Slides, not just the file names," explained Dropbox.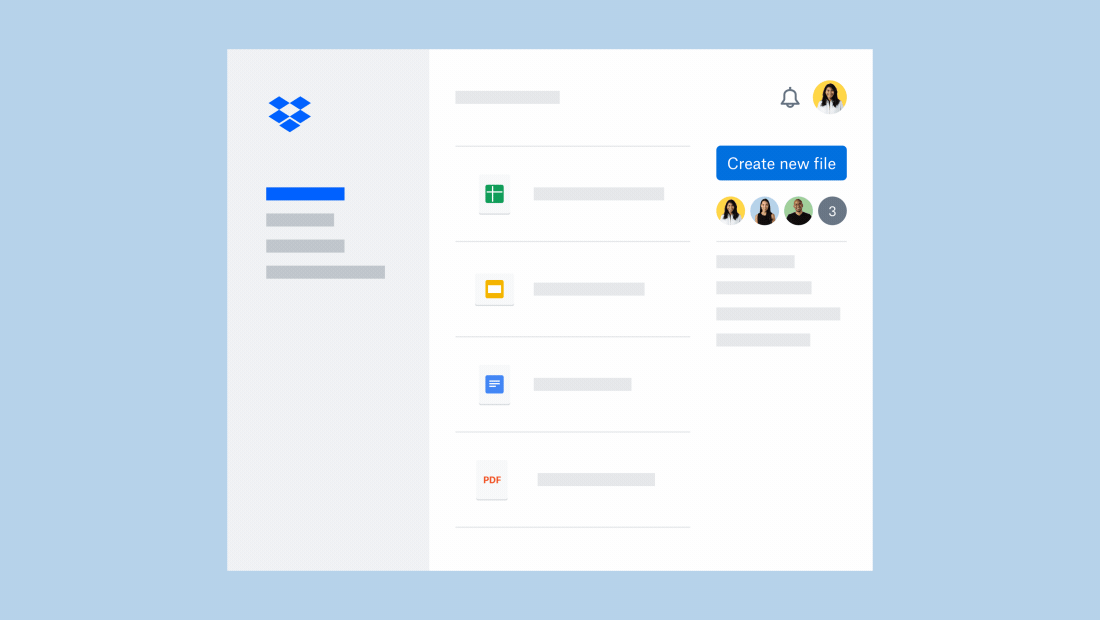 Creating a new Google Docs file right inside Dropbox
The next, is users in having all the expected collaboration features, which include: creating, saving, and sharing Google Docs, Sheets, and Slides from Dropbox. Here, users can work together inside Dropbox to make comments or edits for those Google files.
And as for sharing, the process is managed directly from Dropbox, so users don't have to worry about needed to provide permissions in two different locations.
Other benefit also includes the ability to create web-based files.
Users for example, can start a shared Docs, Sheets, or Slides files from Dropbox.com or its app, and have the file stored inside it. And when users want to open the file, they will be taken straight to Google editors that launch right inside Dropbox.
Supported files, include .docx for Docs, .xlsx for Sheets, or .pptx for Slides files.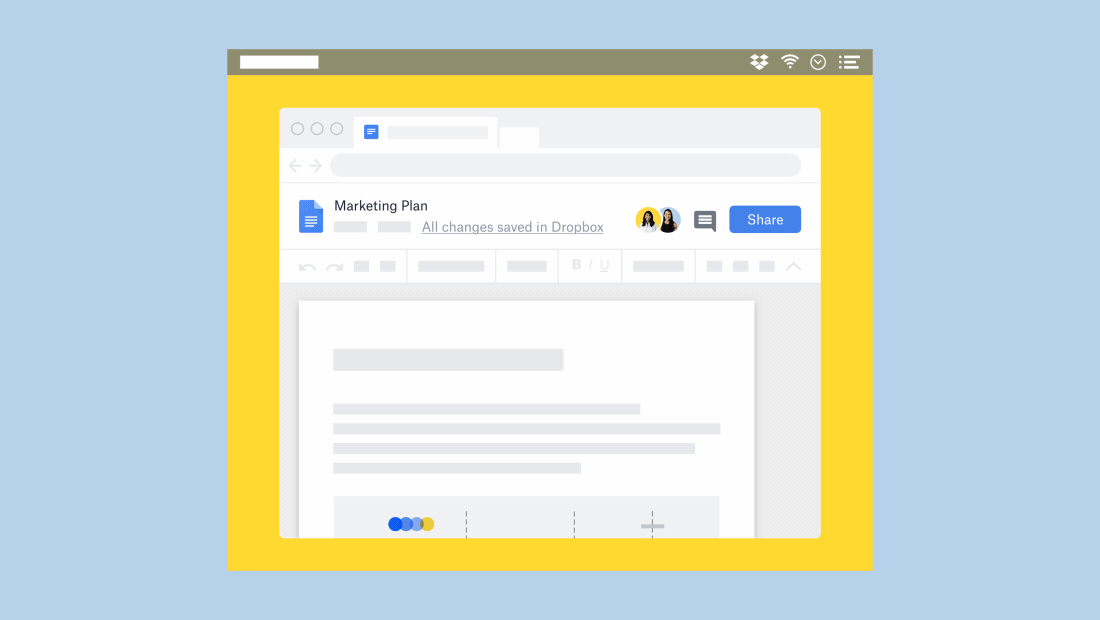 Adding comments to a Google Docs file from Dropbox, with notification
According to Dropbox:
"Sharing and real-time co-editing functionality is part of what's made Docs, Sheets, and Slides so successful, and they're at the heart of this new feature. "
"Adding a Docs, Sheets, or Slides file to a shared Dropbox folder will automatically grant members access—no need to leave Dropbox—so everyone can get to work quickly."
Users can also:
Share individual files: This is without having to add the files into a shared folder. Users have the option to invite people directly from Dropbox apps, or by creating a shared link.
Manage access: Whether its sharing directly from Dropbox or by creating a link, users can grant recipients the access to edit or view-only.

Users can also set the permissions to team-only—to keep work inside company—or anyone, for sharing outside their Dropbox Business team.

And since sharing is managed by Dropbox, there's nothing additional for team admins to manage.

Get feedback: Comments made on Docs, Sheets, and Slides files will appear in users' Dropbox notifications.
"We're thrilled to partner with Google Cloud to bring this new feature to teams using Dropbox, and help them get work done more easily every day. And it's just the first step we're taking to bridge web-based apps with Dropbox."
The news isn't entirely a surprise. This is because in 2018, the two companies have announced their first integration, which open the possibilities for such collaboration features.