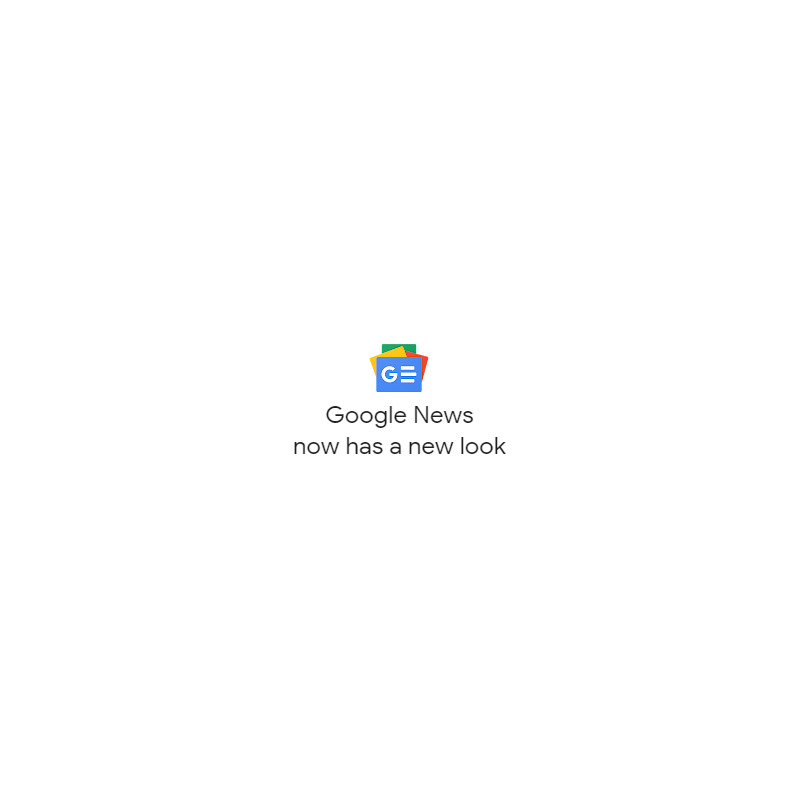 Google News is one of the biggest news aggregation services out there, providing a broad overview of news, tailored uniquely to users' browsing habit.
Launched back in 2002, the product lives inside Google Search itself, as well as a standalone app for mobile users. And this time, Google News for users on desktop has been redesigned in one major way, in order to look like its mobile app on Android and iOS.
As Google noted on its blog post, Google News' redesign is supposed to be based on user feedback and puts new sections front and center.
Particularly, the redesigned Google News puts personalized top stories, local news, and picks for users front and center.
That, while omitting the less personalized 'Headlines' of the old design.
The updated design, which is initially launched in beta, also emphasizes individual stories much more than the older one, giving users better access to fewer alternative stories at a glance.
The more condensed view requires less scrolling.
And this in turn should make the interface a lot less cluttered.
With the redesign, users should be less overwhelmed by information, while still able to access the news that matters to them the most.
While the redesign focuses on simplicity, Google also adds some tweaks here and there.
For example, the local news section in the top right corner also has been updated to allow users to add multiple places they would like to read local news about, complete with a simple option to switch between them. There are also more customization options for those who are logged in with their Google account.
Then, the 'Your topics' section has been tweaked to users' preferred topics in custom order.
Fact checks have received an overhaul, too, in which Google is putting the section further down below.
The redesigned Google News.
Additionally, Google News is also returning to Spain again after an eight years.
The company left the country due to disputes with publishers over text snippets.
Google explained that a new copyright law in the country has been passed, and this is "allowing Spanish media outlets – big and small – to make their own decisions about how their content can be discovered and how they want to monetise that content."
Google cites research claiming that news consumption fell sharply when it found itself forced to leave Spain in 2014, with up to 10% traffic reduction to publisher websites.
The old Google News for desktop design.
Google said that its News service is available in more than 125 countries and 40 languages across the world.
Every month, people visit over 24 billion individual articles from News and Search.
Just like Google Search, Google News uses AI-powered algorithms to show readers the most relevant news based on their interests, language and location.
It's worth noting that the news was delivered as Google celebrates the 20th anniversary of Google News.