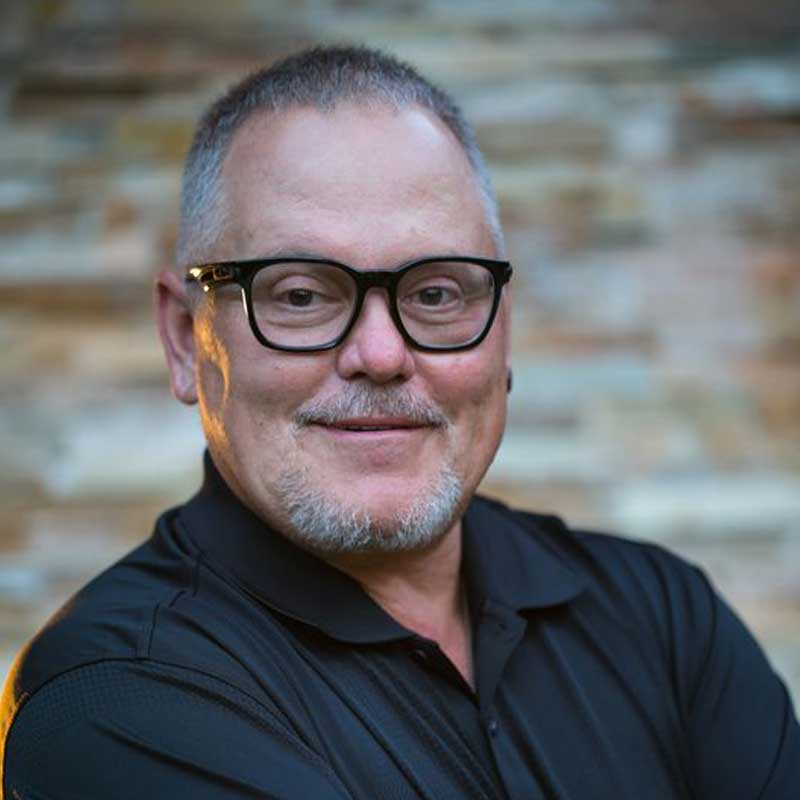 "You got to go down a lot of wrong roads to find the right one."

- Bob Parsons
A war veteran that paved his first a notable success in business when GoDaddy became one of the largest ICANN-accredited registrar on the internet, and considered to be the world's largest web host by market share.
Born in a middle class family that struggled financially, Bob Parsons had not received much. He did what he did to earn almost everything that he has today, and became one of the well-known entrepreneur and businessman in the tech society and beyond.
Parsons, a billionaire and philanthropist, shows that people can be successful when discipline is enacted with passion.
Early Life
Robert Ralph "Bob" Parsons was born in November 27th, 1950, in in Baltimore, Maryland.
Raised in Highlandtown by a mother who was a homemaker, and father that worked as a furniture salesman for Montgomery Ward, the family struggled financially. Parsons' parents were gamblers, and things didn't go well for the family.
"I've earned everything I've ever received. Very little was given to me. I've been working as long as I can remember," said Parsons. "Whether it was delivering or selling newspapers, pumping gas, working in construction or in a factory, I've always been making my own money."
After nearly dropping out of high school, Parsons was enlisted in the U.S. Marine Corps. where he was assigned to the 26th Marine Regiment, part of the 1st Marine Division.
It was in 1969 that he served the Delta Company of the 1st Battalion, during a tour of duty in Vietnam, in the Quảng Nam Province. This was the time when Parsons was wounded and evacuated. For his service to the country, Parsons earned the Combat Action Ribbon, the Vietnamese Cross of Gallantry, and the Purple Heart Medal.
After going back to the civilian life, Parsons continued his studies, and it was in 1975 that he earned his accounting degree from the University of Baltimore, graduating magna cum laude. With his knowledge and skills, he began his career in IT and software sales industry.
Early Career
Parsons' first startup began in the mid 80's. At that time, he taught himself how to write computer codes, and wrote a software program for his personal use. That creation led to the birth of Parson's first venture.
It was called Parsons Technology, a tax software company Parsons founded in his basement in Cedar Rapids, Iowa. Through his company, he began selling MoneyCounts, a home accounting program. The company was a success that in the late 1987, Parsons was able to quit his day-to-day job to focus on selling and overseeing the growth of MoneyCounts.
The privately-held company grew to have more than 1,000 employees, before Parsons sold it to Intuit, Inc. for $64 million in September 1994.
With this money in hand, Parsons started another company that would eventually make him one of the most famous person in the tech business.
Creating GoDaddy
After selling his first company, Parsons founded GoDaddy in 1997.
At first, the company was called Jomax Technologies. At the time, the internet was still relatively young and growing at a rapid pace. Many websites that would come online saw GoDaddy as a choice to host their websites and register their domains. The timing boosted GoDaddy to become one of the most well-known in the business.
GoDaddy's group of companies include the domain name registrar GoDaddy.com, Wild West Domains as a registrar reseller, and Blue Razor Domains.
During this time, GoDaddy frequently use prominent figures (mostly females [GoDaddy Girl]) to boost the company's marketing efforts. They include pro-golfer Anna Rawson, a Russian native linguist Marina Orlova, Nascar driver Danica Patrick, personal trainer Jillian Michaels, and Belgian actor Jean-Claude Van Damme.
GoDaddy was also an active sponsor in sports, starting when it advertised on the 2005 Super Bowl.
In 2011, Parsons sold 70 percent of GoDaddy to a group of private equity investors led by KKR & Co. L.P. and Silver Lake. After the purchase, Parsons left his position as CEO.
Then in 2014, Parsons resigned from his position as executive chairman, but still sits on GoDaddy's board and still owns the largest share at the company.
Other Ventures
Starting small and eventually became famous and wealthy, Parsons didn't call it quit.
In 2012, he founded the Scottsdale, Arizona-based YAM Worldwide Inc. to home Parsons' entrepreneurship endeavours in the fields of sports, golf, real estate, marketing, innovation and philanthropy. YAM Capital which is YAM Worldwide's private lending and investment arm, specializes in commercial real estate lending and acquisition of middle-market companies.
In 2016, Parsons launched Sneaky Big Studios in Scottsdale, Arizona at the YAM Worldwide Center. Sneaky Big Studio provides production, post-production, and recording studio services.
In 2017, Parsons established The YAMWOOD Foundry, a business that creates custom, unique furniture, signs, and lighting fixtures for residential and commercial projects.
YAM here has several subsidiaries. They include LZ Delta, LLC. and MS LZ Delta, LLC. that operate Harley-Davidson and multi-brand motorcycle dealerships in Arizona, Mississippi, and Tennessee. With his passion for motorbikes, Parsons is also the founder and CEO of Scottsdale-based Spooky Fast Customs, which creates customized motorcycle designs.
He also own one the largest Harley-Davidson dealership with a two-story building built on a 150,000 square-foot land. It includes a lingerie boutique, tattoo and piercing parlor, arcade, movie theater, and wedding chapel.
Golf and Real Estate
In September 2013, Parsons purchased The Golf Club Scottsdale, a 292-acre members-only golf course, and later renamed it to Scottsdale National Golf Club. In 2014, Parsons purchased undeveloped properties near his golf course for a reported $55 million, a 41-acre parcel for $5.4 million, and one smaller property for $2.3 million.
In January 2015, Parsons launched Parsons Xtreme Golf (PXG), which is a golf club manufacturing company. That same month, professional golfer Ryan Moore used the company's prototype PXG irons and wedges when he played in the Hyundai Tournament of Champions, which was a PGA Tour event.
As for Parsons real estate business, with YAM Properties, he has purchased more than 675,000 square feet of commercial real estate in Arizona's Valley of the Sun region, that include: Scottsdale Grayhawk Center, Retail and office projects Citadelle Plaza and II Palazzo, Arrowhead Professional Center, Retail space in two properties that total 66,983 square feet, McDowell Mountain Marketplace, Centerpoint on Mill, Hayden Station, and The Cornerstone shopping center
The Bob & Renee Parsons Foundation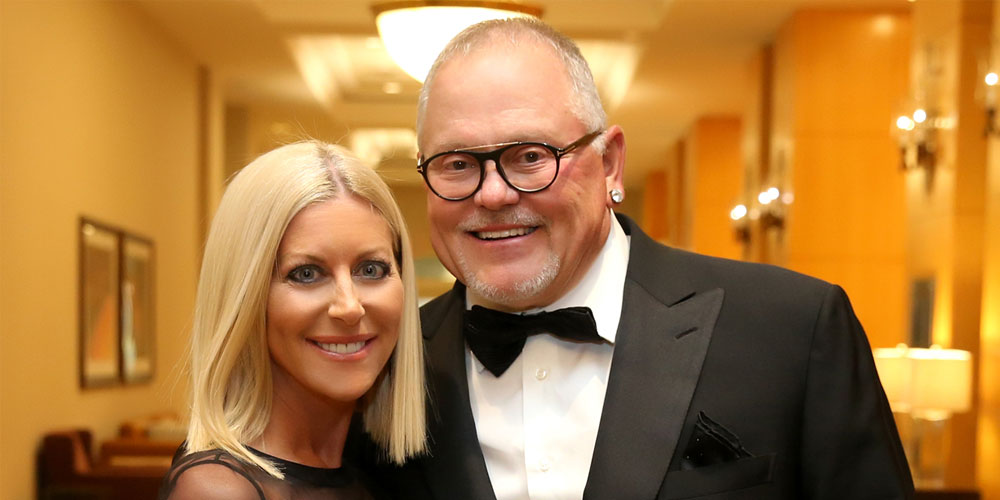 A couple of years before Parsons stepped down from his CEO position, GoDaddy donated $50,000 to the Lincoln Family Downtown YMCA in Arizona when the organization requested only $1,000. Parsons and Danica Patrick announced that GoDaddy would be donating $500,000 to the Phoenix-based UMOM New Day Center.
And after stepping down, in 2012, Parson and his wife Renee established the Bob and Renee Parsons Foundation. With it, the couple has donated money to more than 96 charities and organizations worldwide.
"We focus largely on the Phoenix area and organizations associated with at-risk youth, homelessness, education, veterans' needs and medical care. The Foundation also helps improve schools and provides medical services in rural communities in Haiti. I grew up poor as a church mouse, so I know the difference that a little bit of help can make," said Parsons.
One of Parsons' reason to leave GoDaddy, was to devote more time to develop his other interests and ventures, most notably, his foundation.
The couple has also joined Bill Gates, Warren Buffett and others in the Giving Pledge in 2010, where he accepted to donate half of his wealth to charity.
"Renee and I are grateful that we are in a position to give back to our community and to causes that mean a lot to us," explained Parsons.
With his success, Parsons didn't see his childhood memories as a burden. Worth $2.9 billion as of March 2018, he credited his time as a Marine in Vietnam, as an experience that prepared him for business.
"Thanks to the Marines, I was able enroll at the University of Baltimore where I received my BS in accounting," said Parsons. "Every day I use the lessons and discipline I learned in the Marine Corps. I absolutely would not be where I am today without the experiences I had in the Marine Corps."